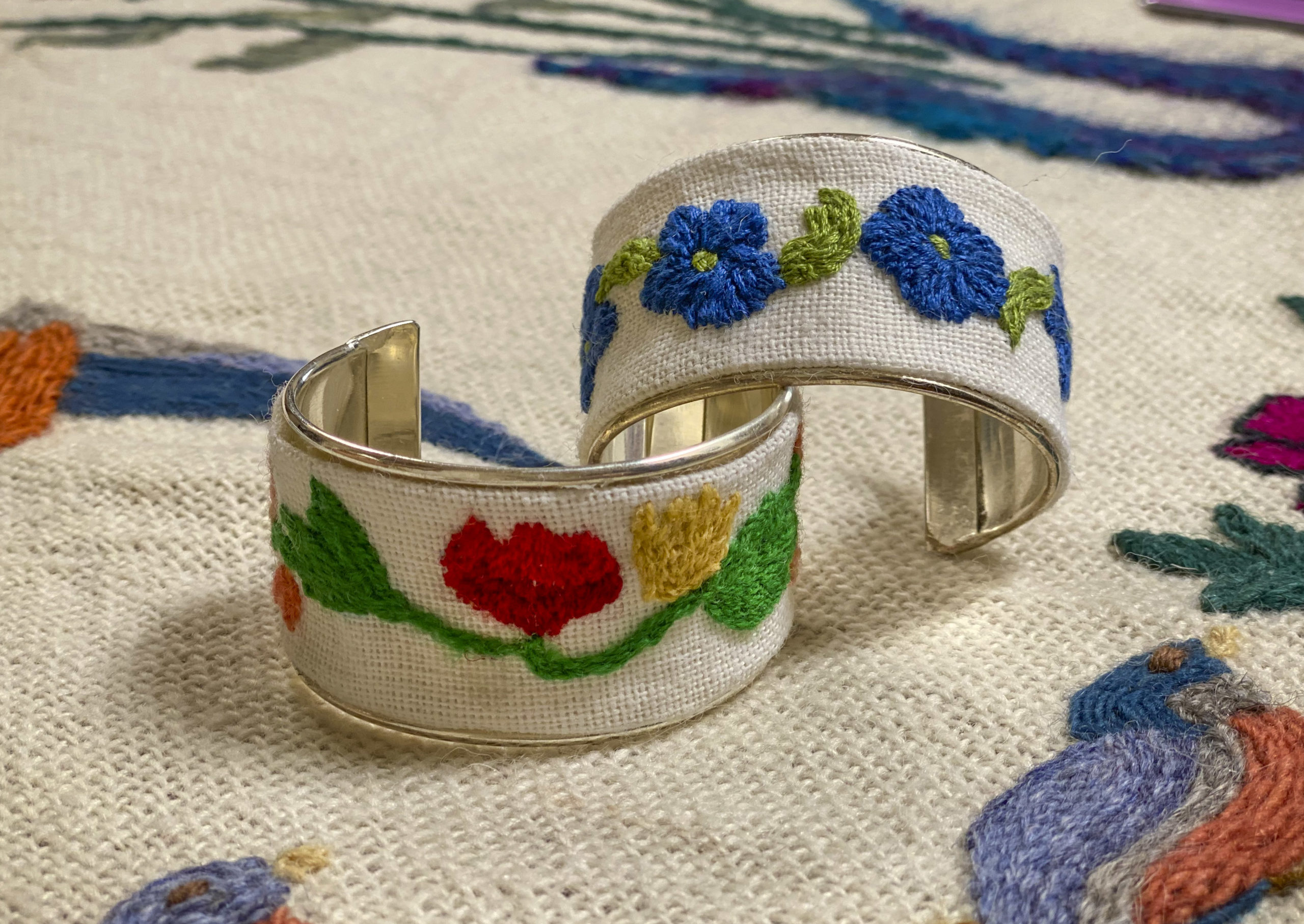 Our Sandia Mountains Chapter in Albuquerque NM, has compiled an in-depth historical review and worked examples of the colcha embroidery stitch, which is specific to northern New Mexico and southern Colorado.
The materials are extensive, consisting of six binders, as well as Chapter publications and photographs of a collection of embroidered Christmas ornaments which have since been donated to the Albuquerque Museum for their permanent collection.
There is NO rental fee, only a request for $25 deposit. The materials have been condensed onto two DVDs and include a written description of the photographs. We ask only for reimbursement of the $5.95 shipping cost (priority mail via US Postal Service). The deposit minus original shipping cost is refunded upon return of the materials. Use of the materials is on a one calendar month basis. For more information, please contact Annette Gutierrez-Turk at colchera@comcast.net.