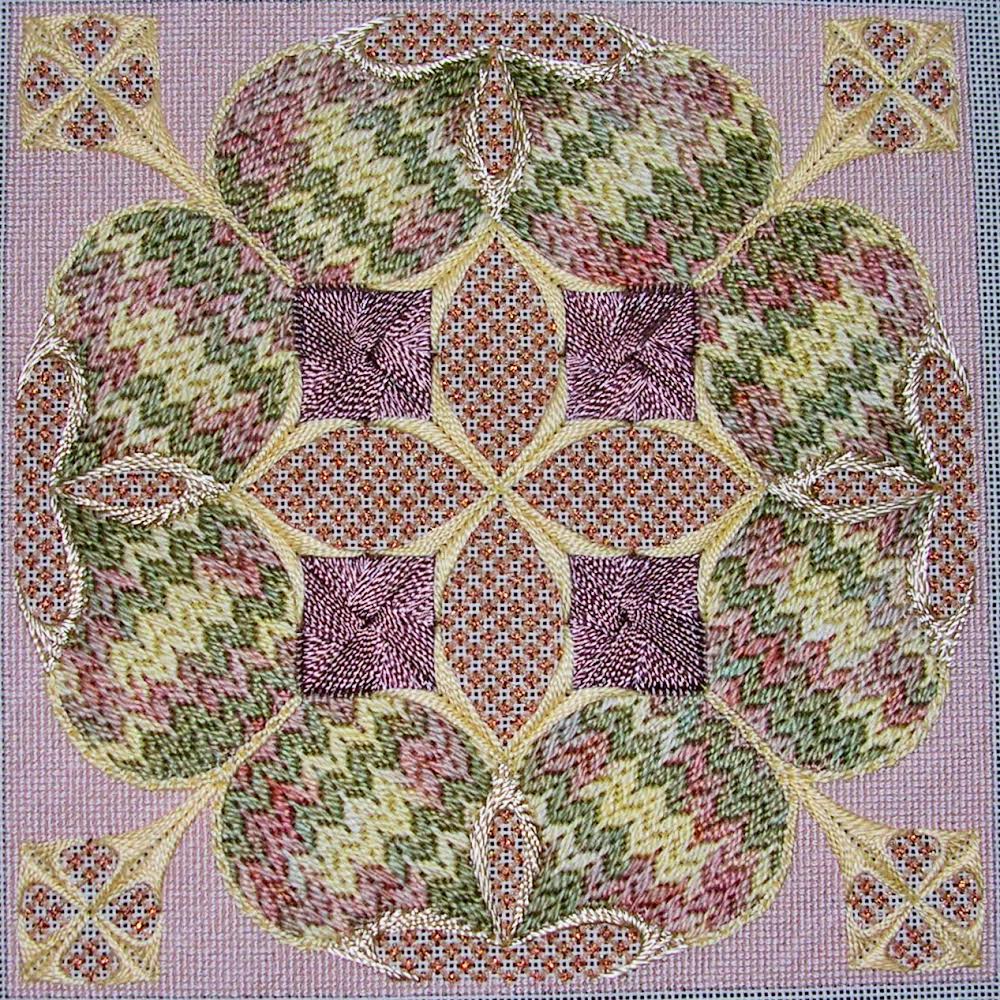 Our Mid-Eastern Region is offering Amadeus & Friends, designed and taught by Connie Ann Root in 1994 for the Corning EGA chapter. The pattern is available as a PDF download for $15 and all proceeds go to the region. Here's more about the pattern, the designer and a link to the order form:
The 27-page pattern is full of comprehensive illustrations and instructions where Connie has combined stitches with a wide variety of thread textures and some open canvas to create a piece with a great deal of visual interest. The stitcher will lend their own creativity to this 8" square design by selecting their own colors.
In celebration of Connie Ann Root's life and in recognition of her dedication to the EGA, her love of embroidery, and her outstanding teaching and design skills, Corning Chapter will donate proceeds from the sale of "Amadeus & Friends" to Mid-Eastern Region and continue to keep Connie's embroidery spirit alive through EGA's focus on education.