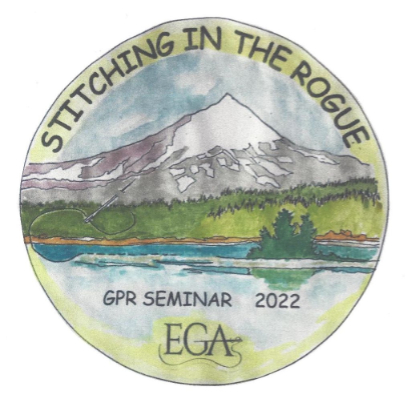 The Greater Pacific Region is thrilled to announce the faculty selected for our 2022 seminar, Stitching in the Rogue to be held in Ashland, Oregon.  Faculty photos and biographies can be found at our seminar website here.
Seminar dates are July 8-13, 2022 with class offerings from contemporary designs to historical techniques, and counted thread to thread painting.  The Ashland Hills Hotel will be our home for an amazing week of friendship gatherings, embroidery classes, and shopping opportunities through an on-site boutique by Acorns and Threads of Beaverton OR.
Ashland, our host city, is also the home of the Oregon Shakespeare Festival.  Theater opportunities abound and easily accessible due to our hotel's proximity to Ashland's many theater venues ranging from small and intimate to the outdoor rendering of London's Globe Theater.  Consider a historical embroidery class followed by attending a Shakespeare play.
Class descriptions will be posted on our website soon with registration opening January 1, 2022.  We hope you will join us.