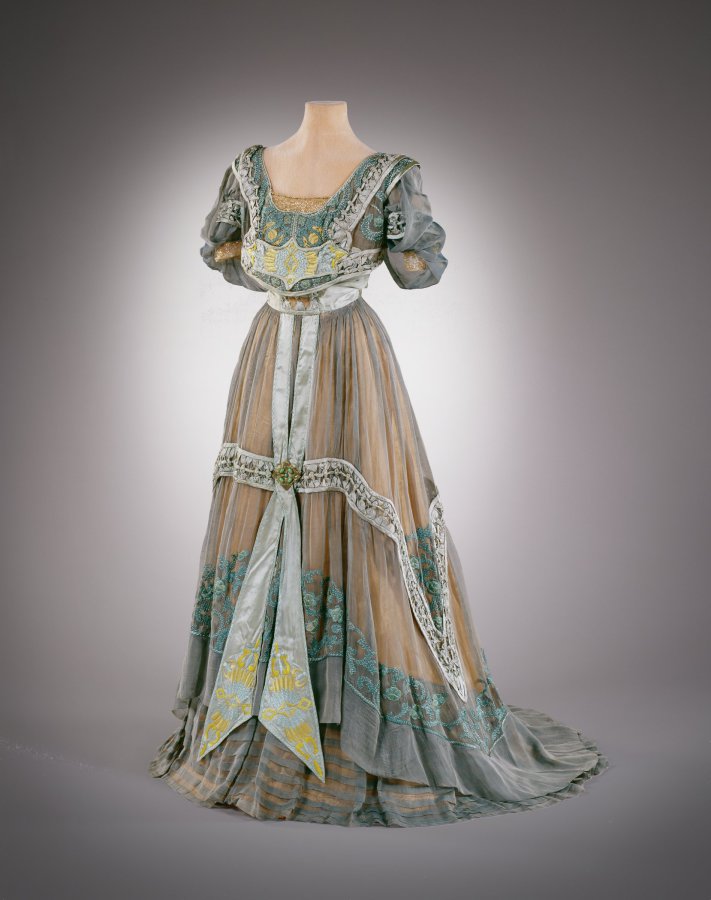 On Saturday, December 10, 2022 1PM Eastern, Howard Kurtz will be joining us for a virtual lecture on the Sartorial Embroidered Gowns of Marjorie Merriweather Post 1900-1929.
Marjorie Merriweather Post was the only daughter of C.W. Post and the heiress to the Post cereal fortune. She was born in the late-Victorian era and came of age at the turn of the twentieth century. Marjorie lived during a time when American fashion underwent some of the most rapid and transformative changes in history. She created a distinctive, elegant image and worked closely with fashion designers across Europe and the United States. Young Marjorie saved many of her dresses, knowing that her clothing represented not just her own style, but was also a historical record of women's fashion. This presentation will explore the elaborate embroidery that exists on many of her early day and evening dresses, from 1900 through 1929.
The signup period is open to all EGA members through November 22, 2022 at 1PM Eastern. Attendance is limited to 100 EGA members and the signup list will all go to lottery. Not an EGA member yet? Join here!  You will be notified if you are actively registered or on the wait list. Click here to learn more about the Virtual Lecture Registration Process.
Sign up below!