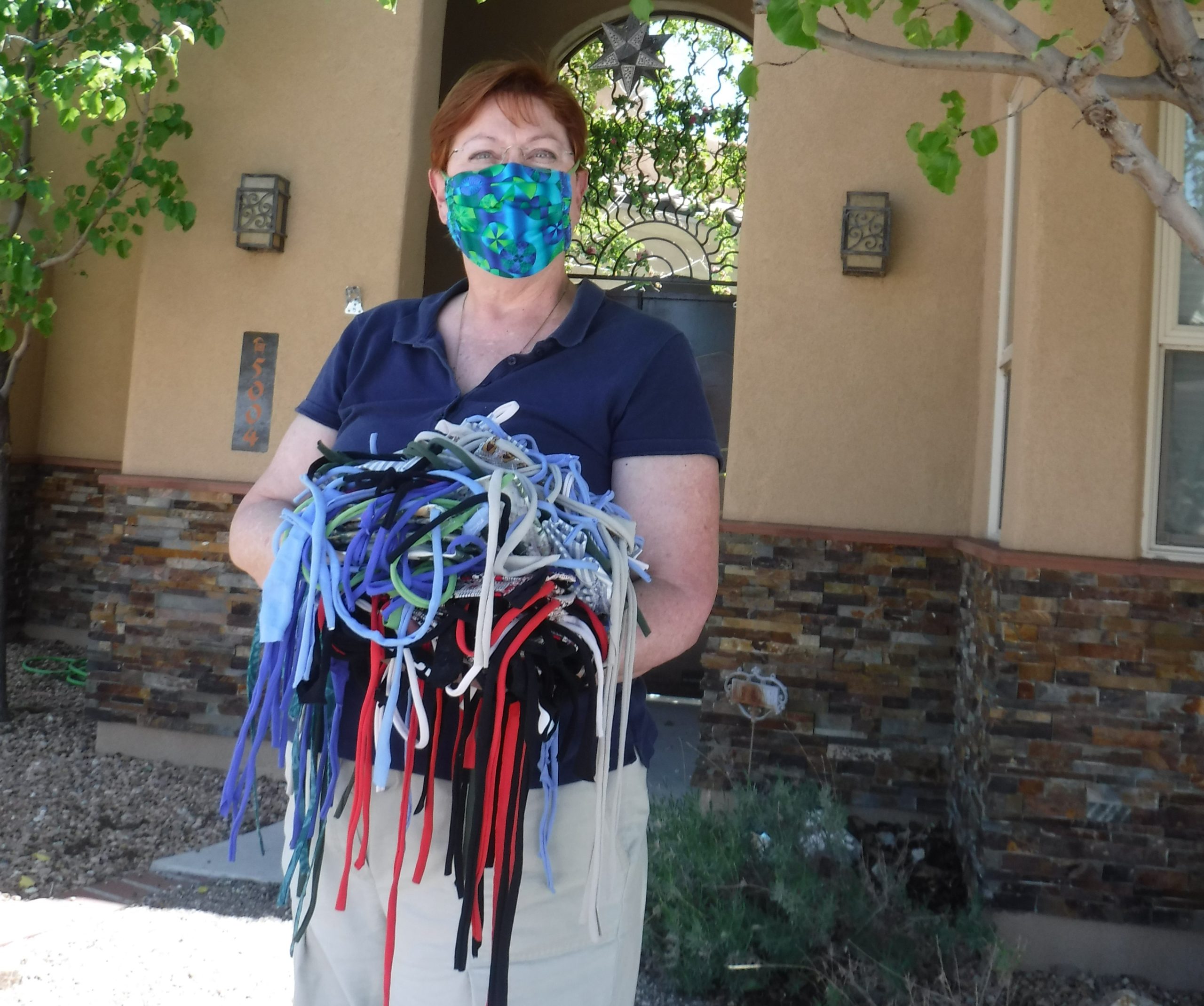 Hotspot – According to the Merriam-Webster Dictionary, a place of more than usual interest, activity, or popularity. Recently, a hotspot would be considered a trendy club or a place where you can connect to the internet. Unfortunately, in 2020 the word hotspot is synonymous with an area of intense viral outbreaks.
I understand hotspots in New York City, New Orleans and Pakistan. But New Mexico? Who would have thought? The Dine', The People, The Navajo Nation along with the Zia Pueblo and San Felipe Pueblo are struggling with overwhelming virus cases. Their cultures and family traditions are very different from ours, causing the virus to spread quickly from family member to family member, clan to clan. It has become so bad that UC Francisco and Doctor's Without Borders have both sent teams of doctors and nurses to help in any way possible, and our Governor has shut down the city of Gallup to all traffic in or out.
Members of our Turquoise Trail Chapter have sent 75 masks to Crownpoint Hospital to be distributed to staff and those they serve to help slow down the spread of this virus. We need to take care of each other and make sure that everyone and all cultures come through this nightmare intact.
Ya-ta-hey (it is good)
Kathleen Weston, Turquoise Trail