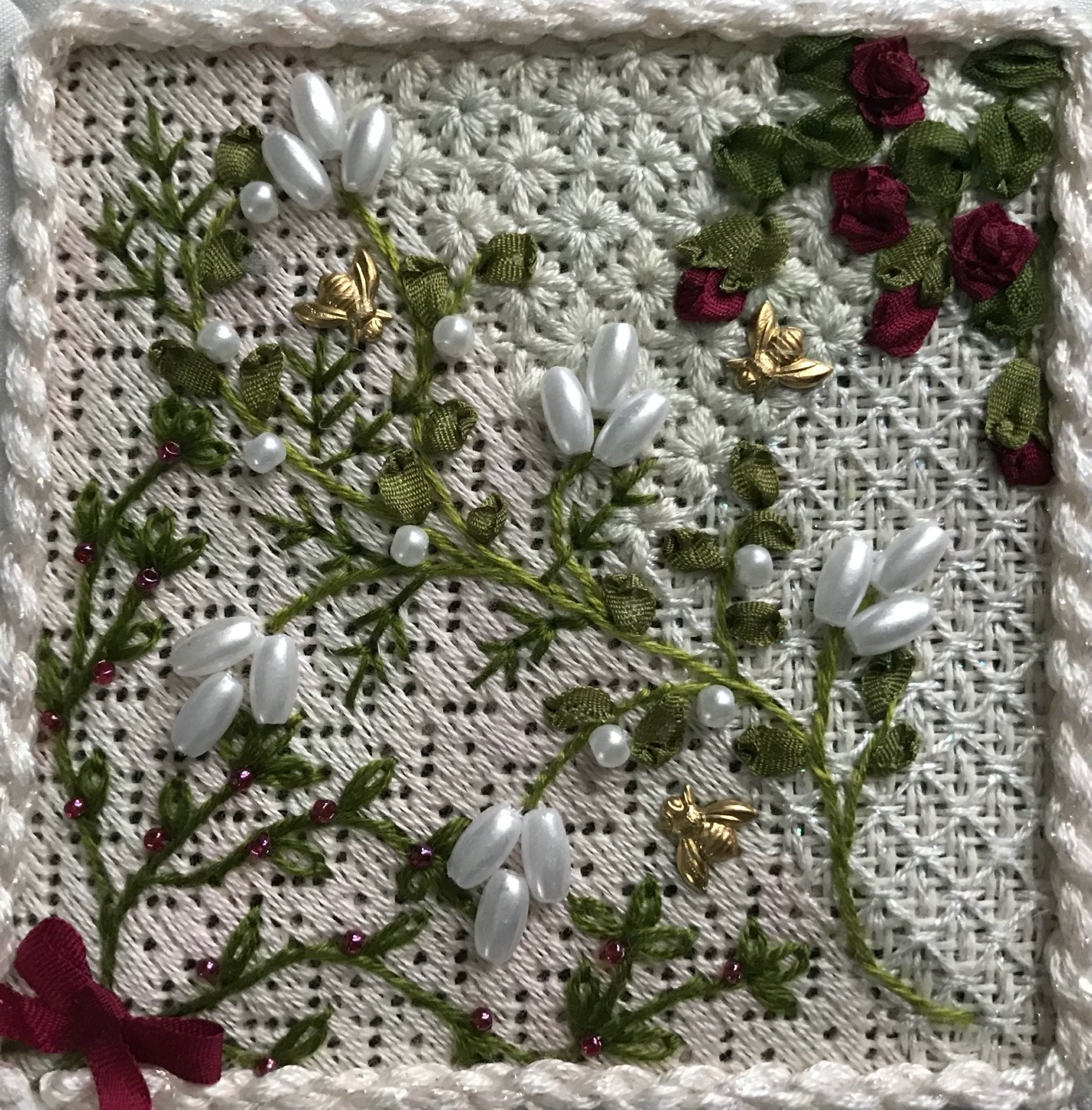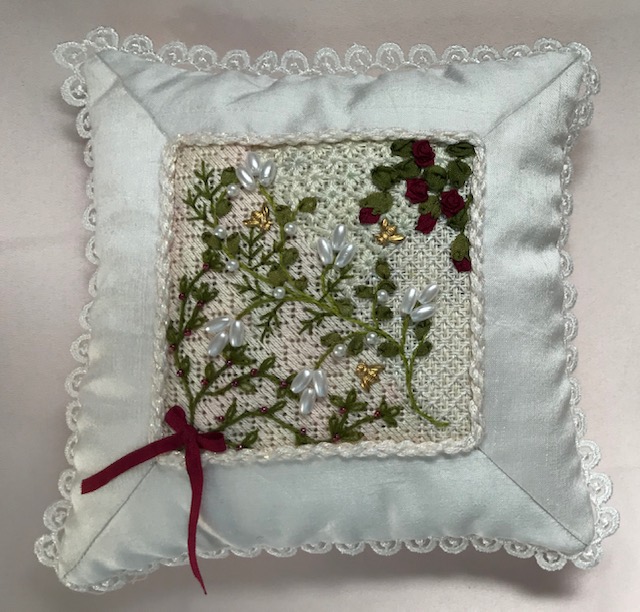 The next Metropolitan Region online class will be with Vicky Witterschein teaching her design, Victorian Garden Sampler. This class is available to all EGA members. The cost is $95 which includes the teaching fee, full kit and shipping of the kit. Registration is now open thru June 30; class will begin on September 14 with the first lesson sent via e-mail; the second and final lesson will be e-mailed on October 12. Vicky will be available for questions thru December 14, 2020.
Victorian Garden Sampler is a counted design on 18-count canvas. Kit includes: drawn canvas, various threads including silk ribbons and beading thread, a variety of beads and pearls, tissue pattern, needles (chenille, tapestry, beading). The finished design is 3" X 3" and stitching level is beginning/intermediate. Students will need to supply: 2 pair 6" stretcher bars, laying tool, basting thread, light and/or magnification if needed and any other usual stitching tool not listed. – Janice Meyers
Note: This online class is offered through the region and doesn't take place on the EGA National website.