This post was updated with two new documents on December 9, 2020.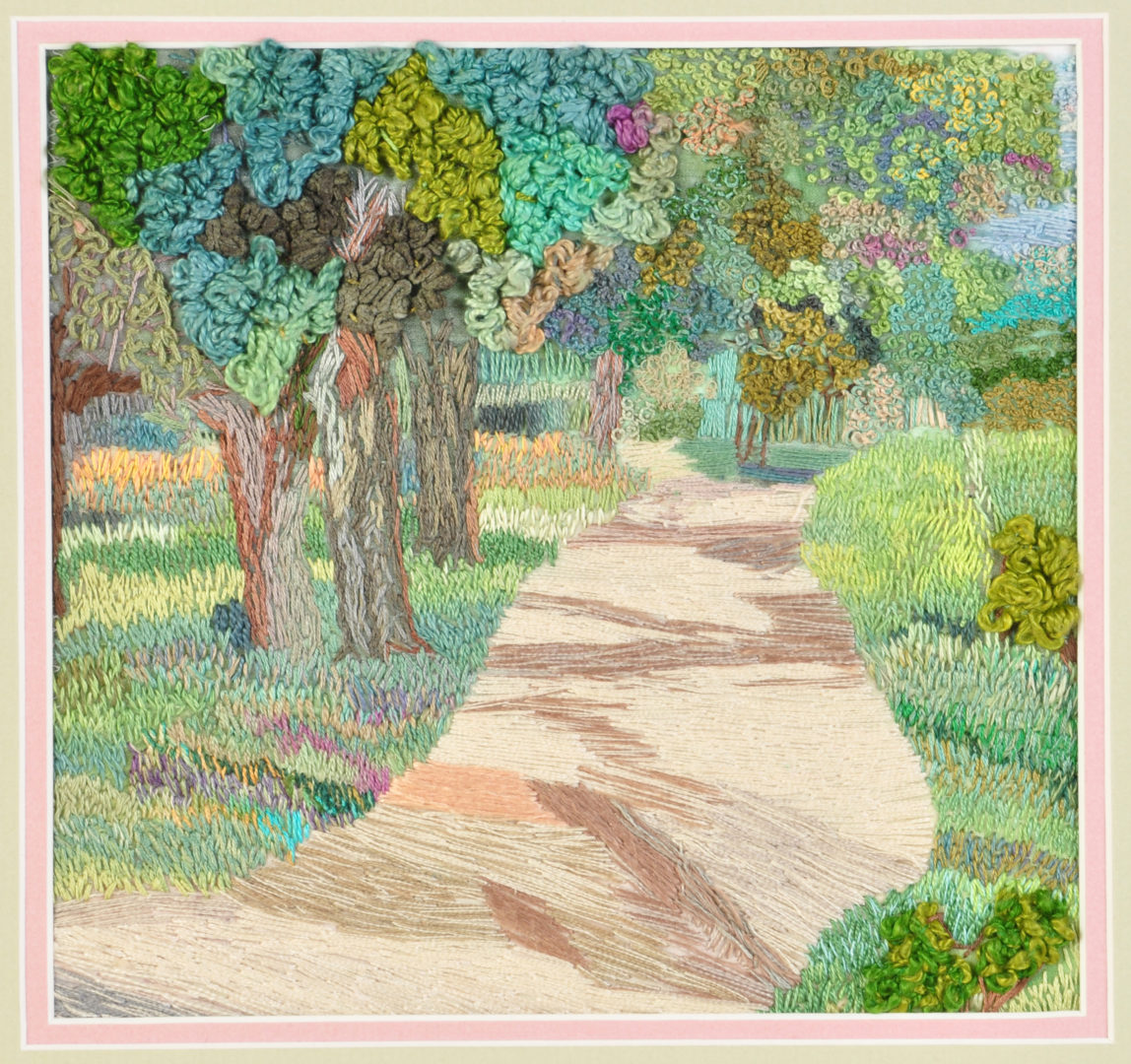 As we continue following CDC guidelines and the proper precautions, more and more of us are turning to technology that allows us to meet fellow stitchers at a distance.
We recently wrote about some tools for staying connected, and some tips on setting a virtual stitch-in on Facebook from one of our chapters.
One of the more popular tools being used for connecting with others at a distance is Zoom. Many of our chapters have been successfully using it for meetings and stitch-ins.
Member Jana Bass, from our Dayton Chapter in Ohio, recently created some helpful documents to assist her chapter in their use of Zoom and she has shared them with us so you too can benefit from them. Thank you, Jana!
New: A new document with instructions on using Zoom's chat function and raising and lowering your hand while in Zoom meetings can be found here.
New: Instructions on How to Update your Computer's Zoom App can be downloaded here.
Zoom for Newbies(updated January 2022) is meant to at least get those who are new to Zoom (or want to see if they are missing any features) to get their feet wet. It also includes important information about what you need to start "Zooming" and some good-to-know tips. Click here to Download
Updated: When you first go into a meeting, Zoom may show your phone number instead of your name. Changing your Name in Zoom has some quick instructions on doing just that and properly identifying yourself when you attend your next Zoom meeting. Click Here to Download
The image above features The Back Road by Julia Pietruszewski as seen on our 21st National Exhibit Through the Needle's Eye. See the Gallery