This holiday season we bring you beautiful and functional gifts! To help you cross some gifts off your list here are some gifts that will be great presents and stocking stuffers for stitchers and non-stitchers alike.
Take a look, add a few gifts to your cart and scratch them off your Christmas list!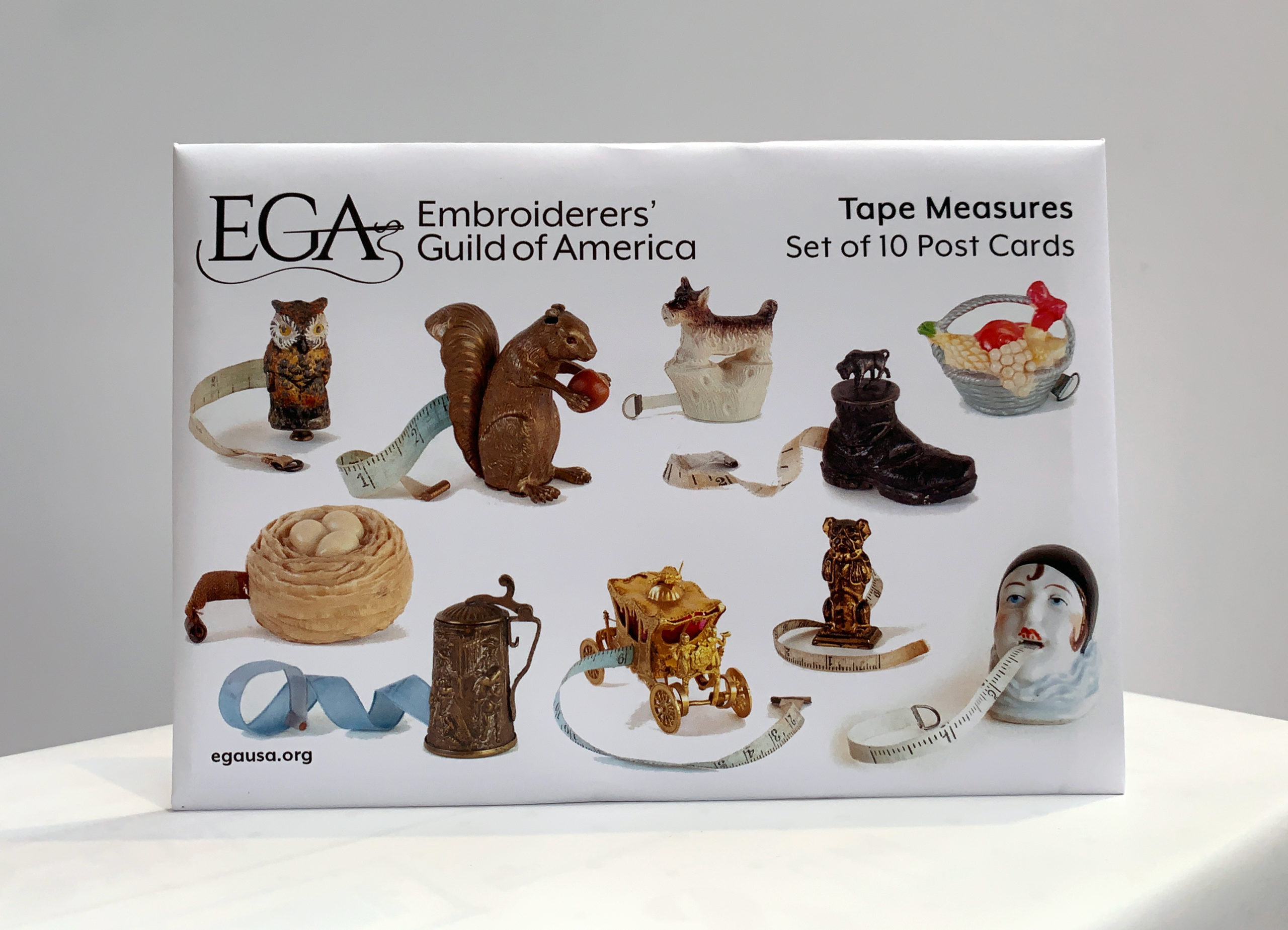 This set of 10 post cards features tape measures from our Permanent Collection. Each post card included showcases a quirky tape measure from around the world on the front, and a full description on the back. These are so adorable that we won't blame you if you keep a set for yourself and one to send your closest friends and family.
$9.00
---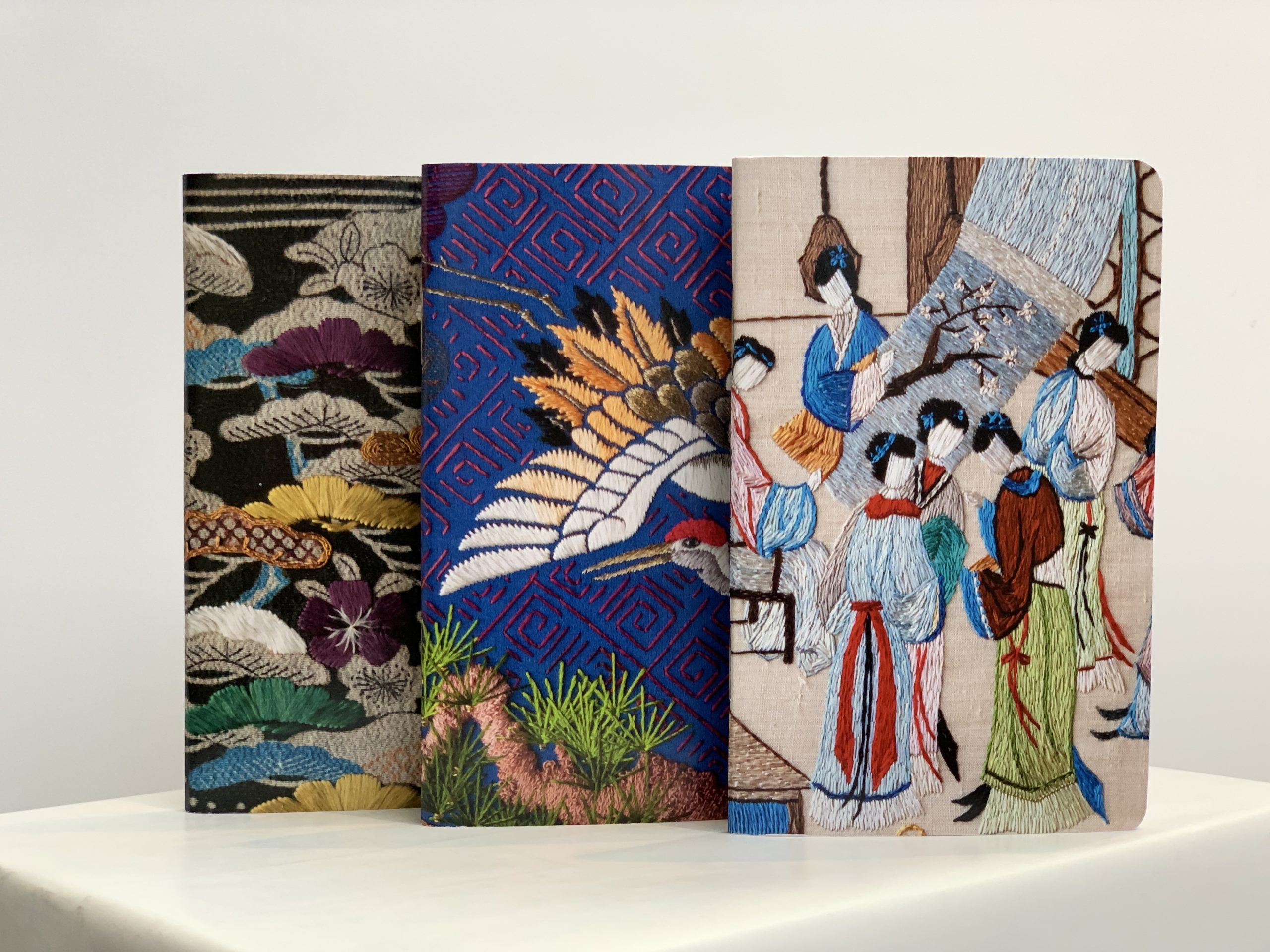 This bright and beautiful set includes three notebooks featuring pieces from our Asian Fusion Exhibition. Each notebook shows a close look at one of three pieces in the exhibition, and a full color back with an image of the entire piece and a description.
$10.00
Click here to learn more and purchase
---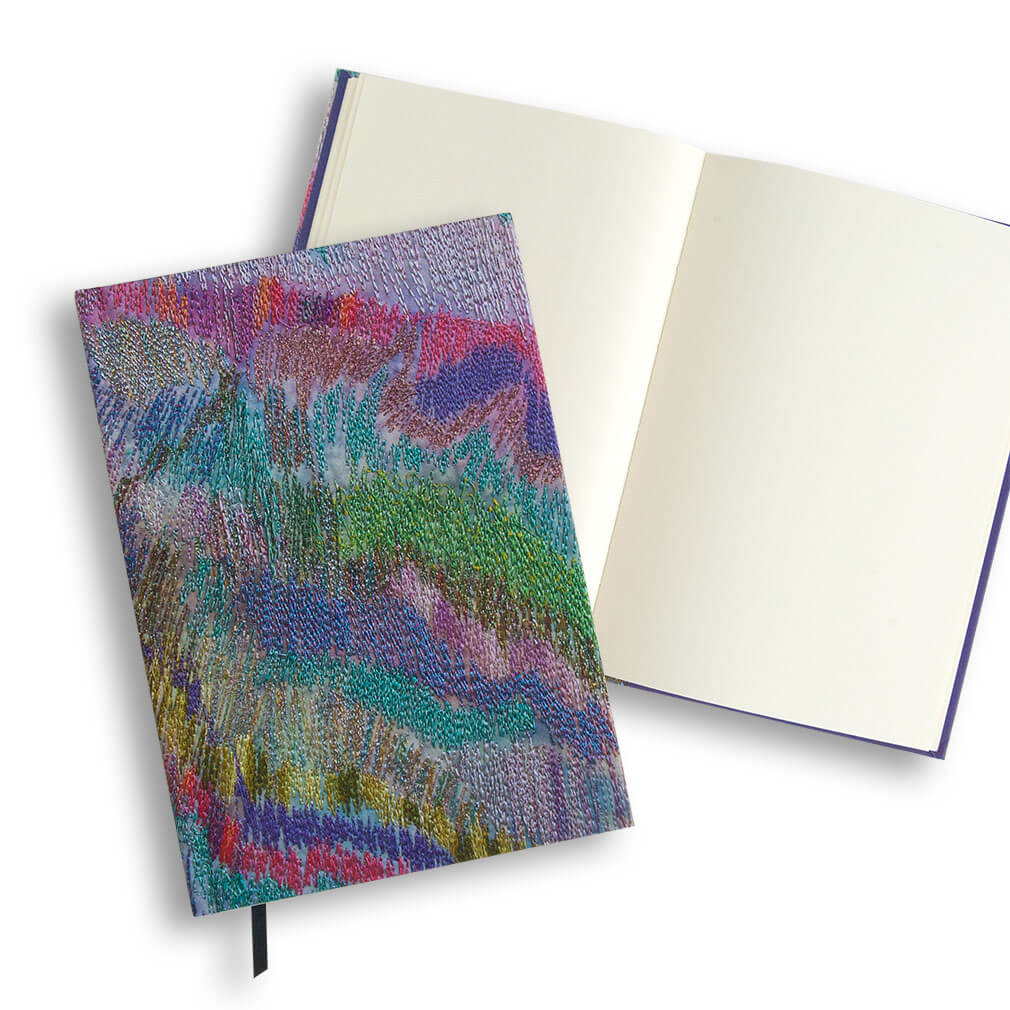 Featuring Bobbi Pilling's "Fractured Rainbows" piece, this unlined journal provides a great place for notes, writing, or sketching–perfect for stitchers and non-stitchers alike.
$18.00
---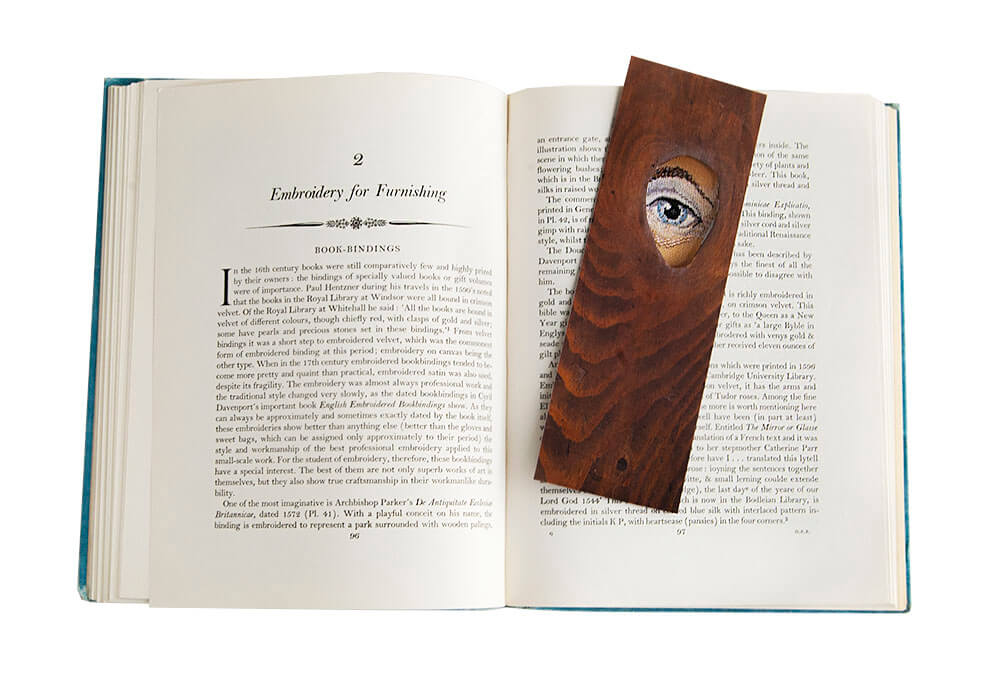 Keep an eye on your favorite stories with this curious bookmark featuring "Eye Through Knothole" by Virginia Lefferdink from our Permanent Collection. The bookmark is on velvet laminate paper which feels like suede and it's a great way to give the readers in your list a little bit of embroidery history to take with them.
Because of its low price, this bookmark can be a great addition to other gifts and works great as a gift for chapters and other groups.
$2.00
---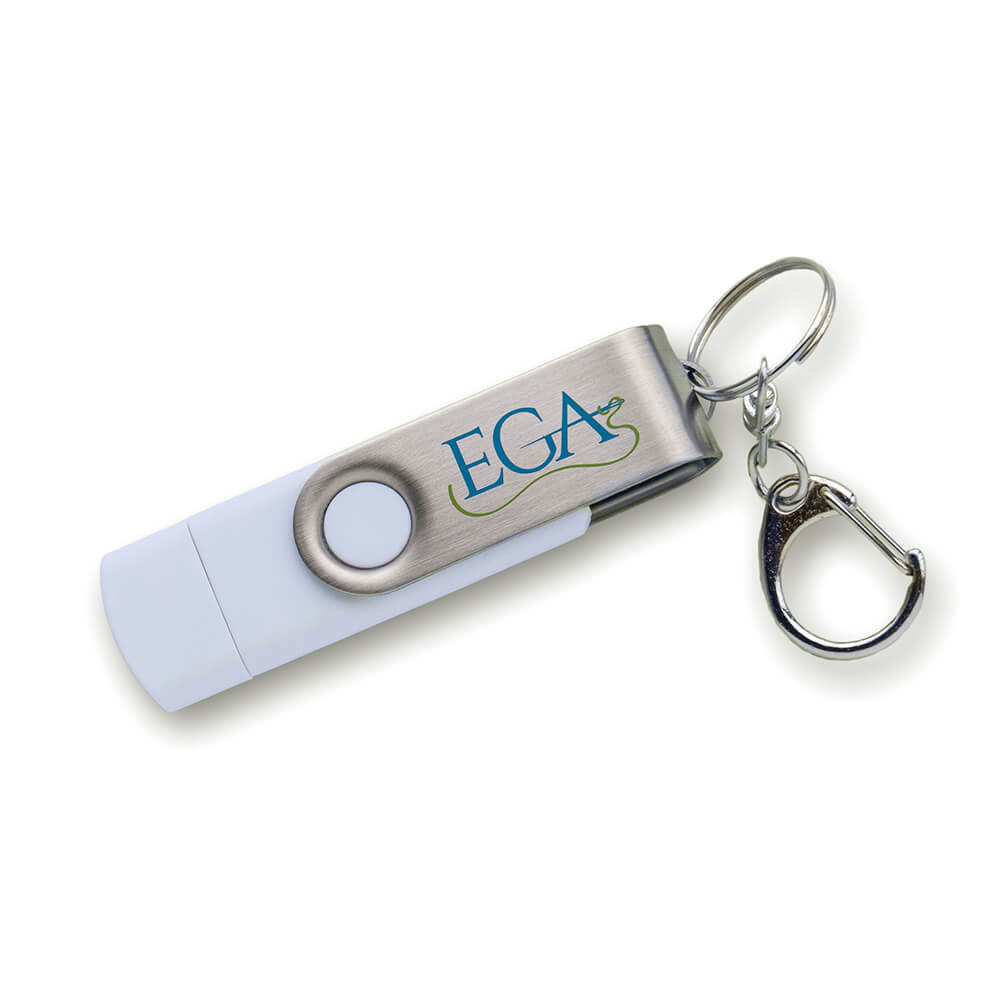 Keep all your designs, documents and images in one tiny Flash Drive you can take with you wherever you go! From classes to stitch-ins to seminars our flash drive offers you plenty of storage, plus the micro USB allows for connection to supported tablets and phones.
$12.00
---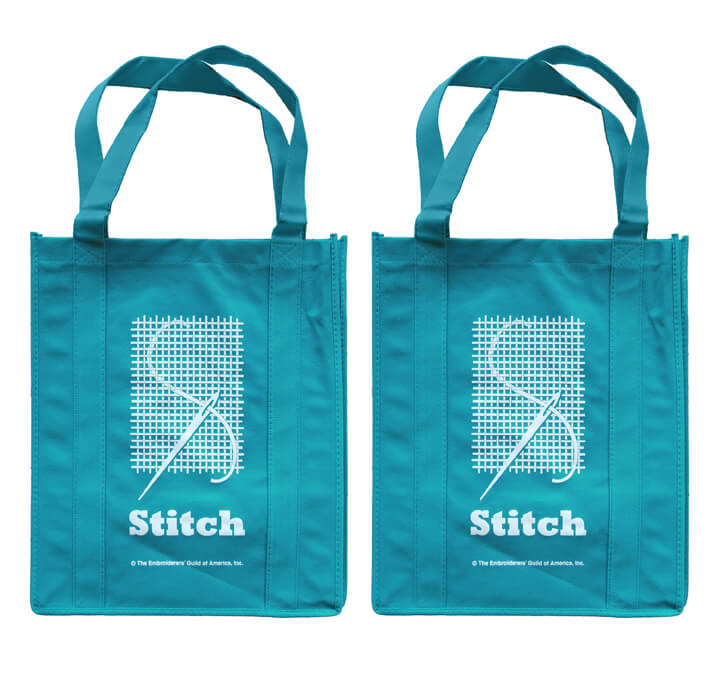 Take your love of embroidery with you wherever you go! These reusable, durable eco totes are great for just about anything–from stitching projects to groceries. Have more than one needleworker in your list? Get our set of two for a discounted price.
1 tote $6.00
Set of 2 totes $10.00
---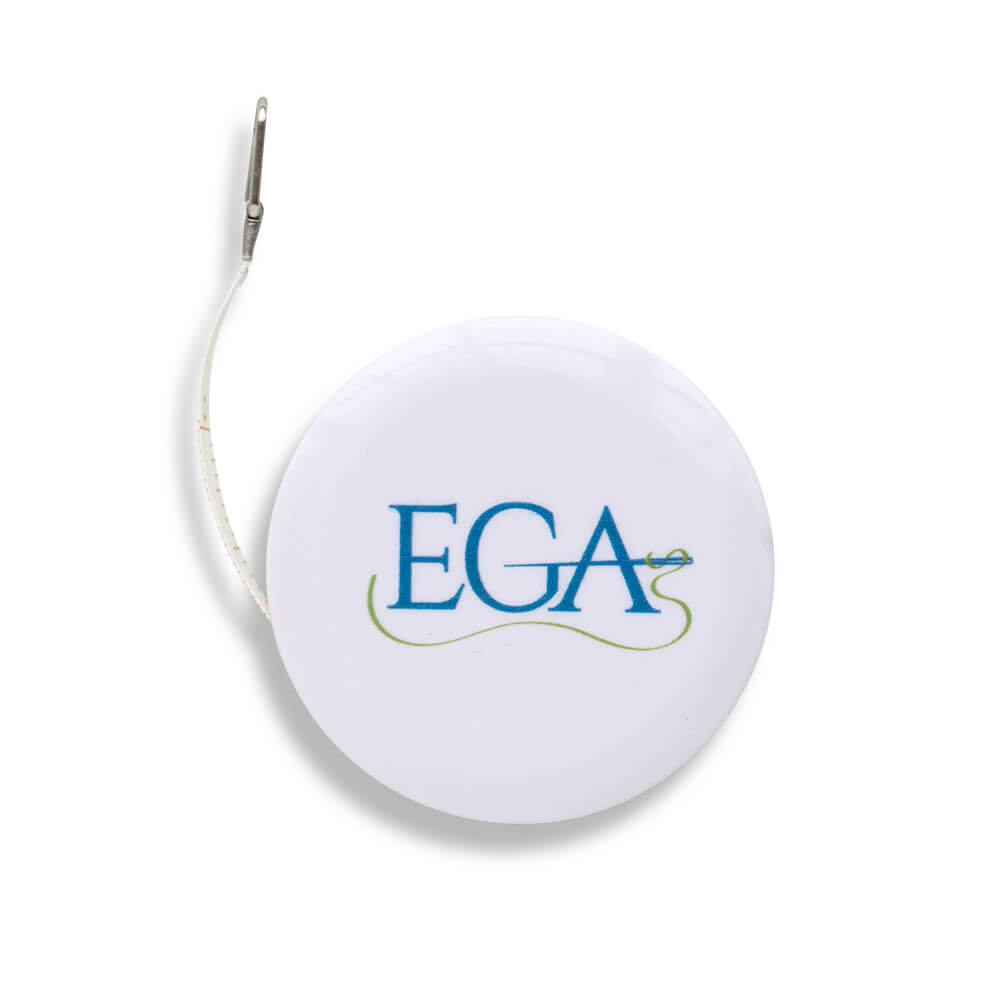 Our pocket tape measure has an auto-lock feature that holds the tape at your selected measure and a small button in the center to release.  You can buy one or a set of 10. Our set of 10 tape measures would be great stocking stuffers or you know, just in case you need one handy whenever you need to measure fabric, threads, etc. We also have sets of pencils, pins, and back issues of our magazine Needle Arts.
1 tape measure $3.00
Set of 10 tape measures $25.00
See these and more products in our Shop, including: Classes, Publications, and more