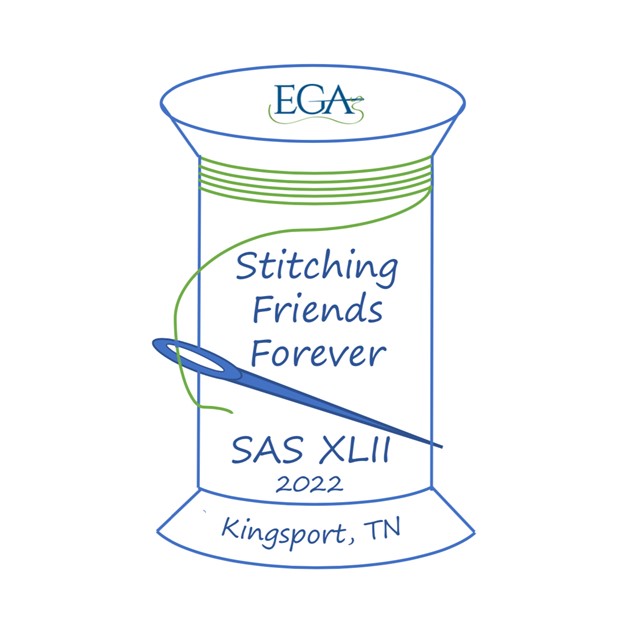 The Tennessee Valley Region of EGA will hold its 2022 Seminar from June 23 to June 26, 2022 at the MeadowView Conference Resort and Convention Center near Kingsport, Tennessee. Teachers are invited to submit proposals for 2-day classes. Classes will begin on Friday, June 24, 2022 at 1:30 pm and conclude on Sunday, June 26, 2022 at 11:30 am. Deadline for submission: January 20, 2021
Embroiderers' Guild of America (EGA) is dedicated to the study, preservation, and promotion of needle arts. EGA strives to inspire passion for needle arts thru education and the celebration of its heritage. The Tennessee Valley Region, one of thirteen regions across the US and Canada, hosts an annual seminar to provide focused instruction on the many techniques of needle arts. Techniques are limited to those using a needle with an eye; examples include, but are not limited to, surface embroidery, quilting, silk and metal thread, counted thread, and beading.
The fee schedule includes:
• $700 per 2-day class
• Private hotel-room accommodations for the period of the contract
• Economy round-trip airfare or mileage at the IRS rate in effect at the time of the contract
• A per diem of $50 per day for a maximum of 3 days
• Incidental travel expenses not to exceed $100
We encourage you to submit your materials electronically. You will be advised of our class selections on or before February 15, 2021. The teachers of the classes selected will be asked to ship their pieces no later than May 20, 2021 for display at the 2021 Tennessee Valley Region Share-A-Stitch on June 24-27, 2021.
Send proposals electronically in PDF format to the Dean of Faculty, Brenda Willis, at bwonthewater@gmail.com. Please include a completed TVR RFP SAS42 form and AT LEAST two photographs of the piece with a minimum of one full and one detailed image. You may need to send multiple proposals in multiple emails, so as not to exceed file size limits.
If you have any questions, please do not hesitate to contact Brenda Willis by email at bwonthewater@gmail.com.
Brenda Willis
Dean of Faculty – Tennessee Valley Region EGA Share-A-Stitch XLII