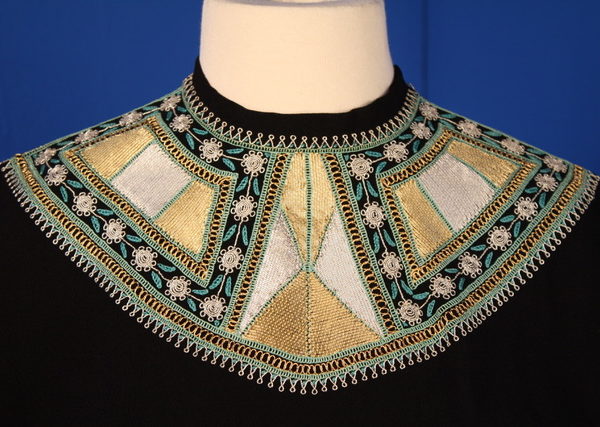 EGA's Education Department is pleased to announce a Virtual Lecture Series that will be available to members over Zoom. On the second Saturday of every month at 1PM Eastern, a guest lecturer will speak to us about culturally diverse embroidery techniques and textile traditions. Attendance to each lecture is limited to 100 participants on a first come, first served basis. The lectures are free of cost but registration is required to participate.
Among topics discussed will be the history, the symbolism, the purpose, the practicality of how this embroidery has passed down through generations. Many of the embroidery techniques are passed down orally and by watching how it's done, with no written instructions or patterns to follow. Besides the beauty of the traditional embroidery, there is sadness, joy and triumph in many of these stories. Come join us and learn about the embroiderers who preceded us and admire their gorgeous creations.
Join us for our first Virtual Lecture on January 9, 2021 1PM Eastern!
Attendance: Limited to 100 participants
Cost: FREE
Date: January 9, 2021 1PM Eastern
Registration: Registration is required to participate. Registration ends when the 100 participants are reached.
Nothing identifies or disguises us as quickly as the clothing we wear. How we dress reflects our place in the world and how we want other people to perceive us. Nowhere has clothing and its embellishment been more important to identity than among the Jewish women of Yemen. When they were forced to abandon their national costumes and traditional wedding dresses during the 1949-1950 airlifts of Jews out of Yemen to Israel, they left behind precious symbols of regional, familial, and personal identity. Upon arriving in Israel, they saw their embroidery and traditional costumes ruthlessly adapted and modified by a country bent on creating a single national identity for Jews returning from the Diaspora following World War II. In the process, Yemenite Jewish women lost a significant portion of their own identities. Come join us for this photograph filled discussion.