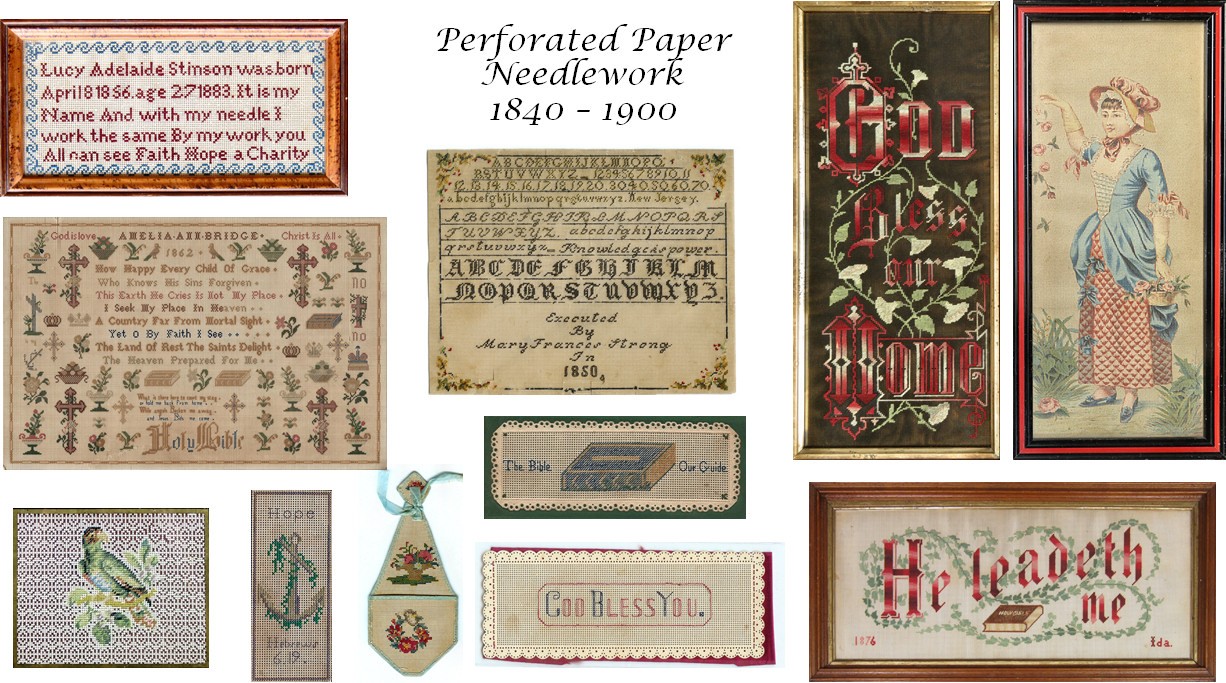 On Saturday, January 15, 2022 at 1PM Eastern, Claudia Dutcher Kistler will be joining us for a virtual lecture on Perforated Paper Needlework 1840 – 1900.
This lecture will share with you the creativity of counted thread pieces worked on specific "fabric" that was once very popular but is almost forgotten today. Between 1840 and 1900 a popular needlework pastime for both children and adults was stitching on perforated paper. In this lecture you will see an overview of the history and different types of perforated paper needlework. You will see some amazing technique and creativity in these antique pieces that you may not know was possible.
The signup period is open to all EGA members through December 20 at 1PM Eastern. Attendance is limited to 100 EGA members and the signup list will all go to lottery. You will be notified if you are actively registered or on the wait list. Click here to learn more about the Virtual Lecture Registration Process.