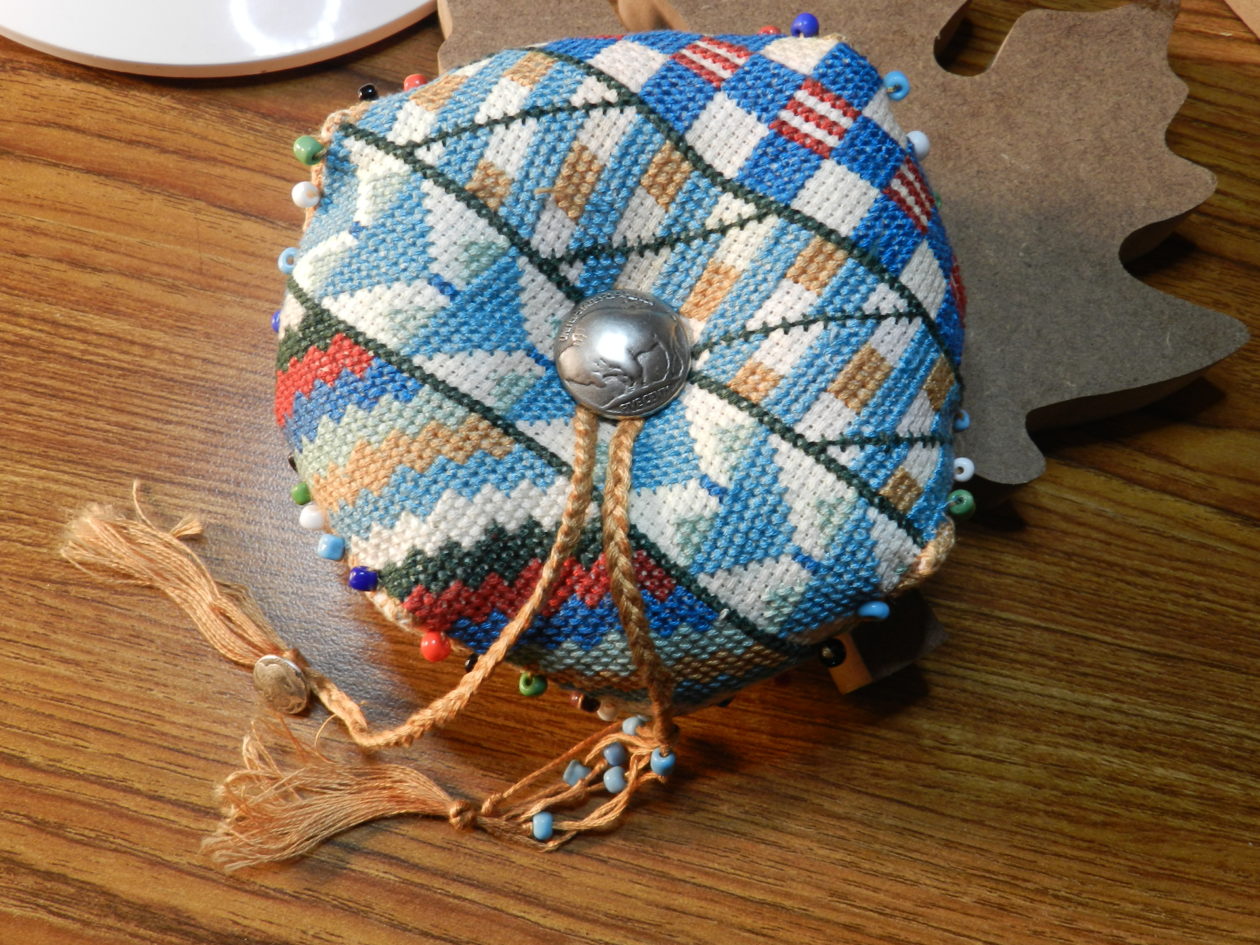 For our September 2023 stitch-a-long on Facebook we are working on a Seminole-Style Patchwork Cross Stitch project by stitch-a-long admin Stephanie Murphy, from our Indian River Chapter in Florida.
Here's more about this month's project from Stephanie:
The September 2023 Stitch-a-long is a cross stitch design in the style of Seminole Patchwork clothing. Here's the document and chart. Enjoy. Change the colors and size as you'd like!
Please post pictures in the EGA Stitch-A-Long Facebook group when you're done!