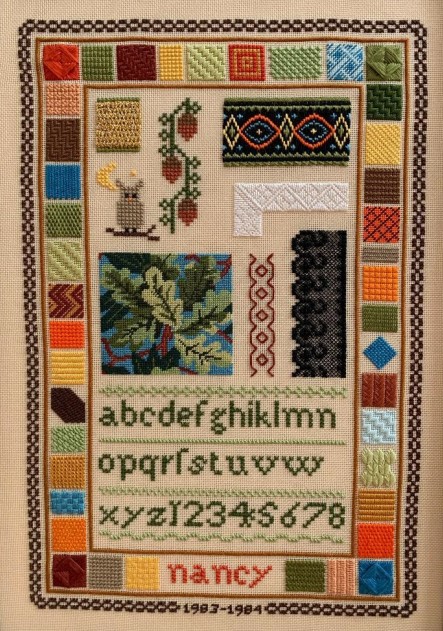 Our Pacific Southwestern Region (PSR) is offering a very special revival of Chottie Alderson's Historic I Sampler. By ordering this beautiful sampler, you support PSR. Here is more information about the design and how to order it.
A detailed description of the sampler follows the pictures. The entire document consists of 55 pages of history, photos, diagrams, and charts, including a bio of Chottie. This can be ordered by individuals and would be an excellent multi-month program for a chapter, with each member purchasing their own pdf file from PSR. Contact Pat Correz for arrangements for purchase by a chapter at egangcorre@aol.com.
Garden of Delight, the 2019-20 design by Carol Algie Higginbotham, is still available for purchase using the form on the link below.