It's a new quarter and that means we have a fresh group of EGA educational opportunities for you to participate in! We thank you for your patience as our new Needle Arts editor continues her hard work on the March issue. We know you will love the March issue, it will be worth the wait.
GCC: Lightning Rounds
Every quarter, our Education Department selects some of our group correspondence courses and these are made available for individual members to register! This is a great opportunity for members-at-large or chapter members to who have been wanting to try one of these group courses and haven't been able to. Learn more about Lightning Rounds.
From March 1st through May 31, 2022 we have the following GCCs available as Lightning Rounds: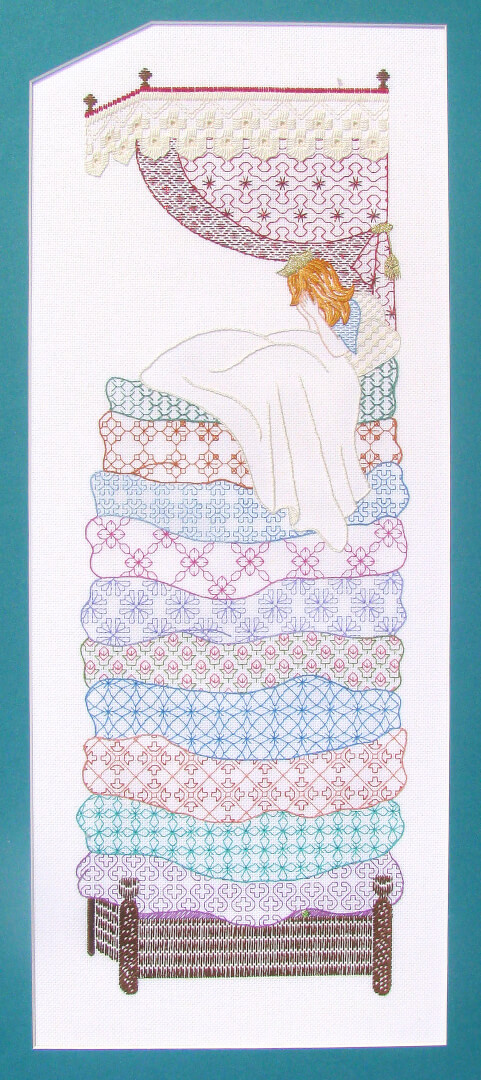 Teacher Marion Scoular's interpretation of the beloved fairy tale includes pattern darning, Blackwork, Hardanger (no cutting!) and a small amount of surface stitchery, all explicitly covered in a 26-page, well-illustrated booklet. To ensure accuracy, the teacher will be supplying the imprinted fabric, with no creases, in a roll.
---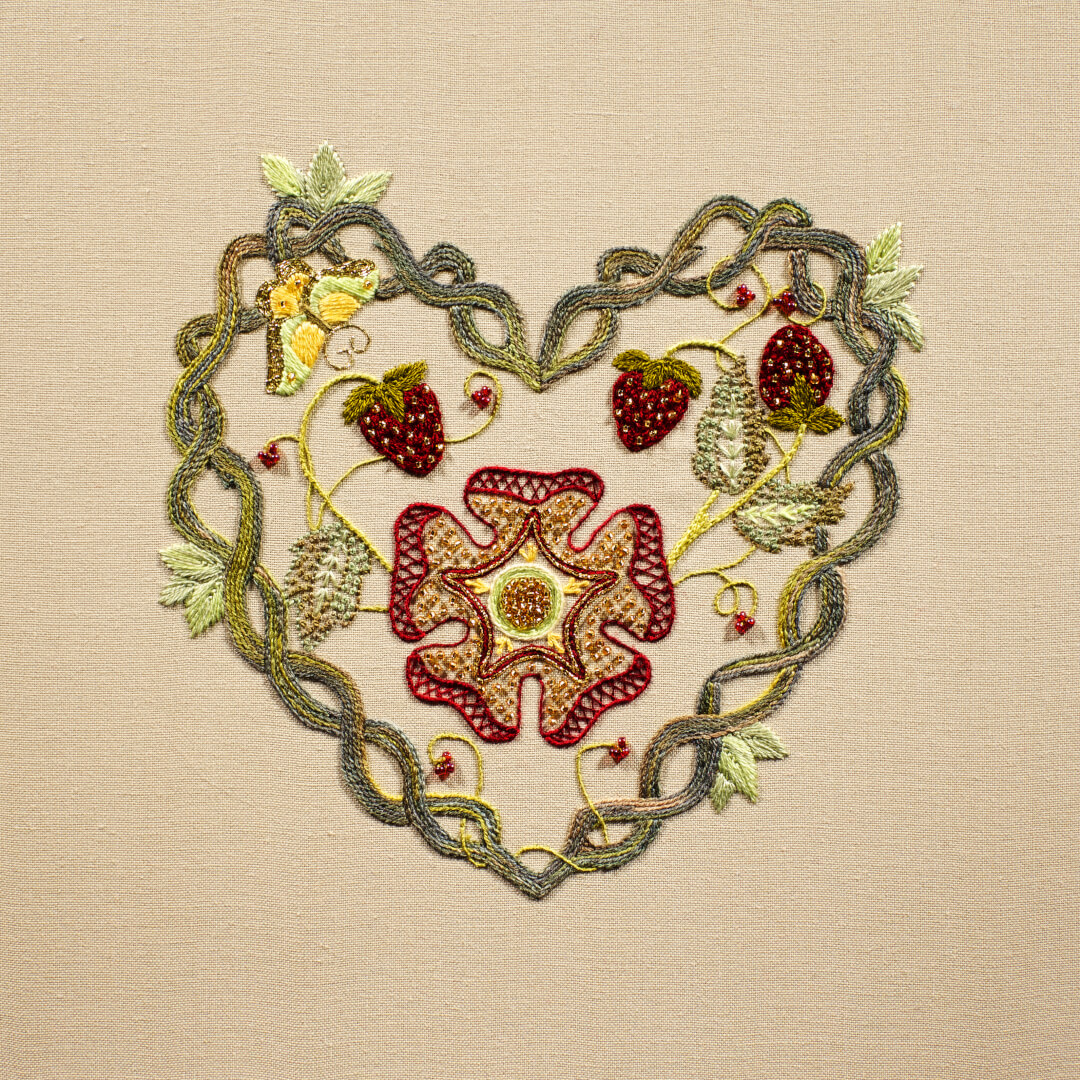 Do you want to improve your stitching? Then this is the correspondence course for you! Perfect your skills while stitching a stunning interlaced heart featuring ripe strawberries and a Tudor rose.
This course provides a lesson on how to prepare the fabric, transfer designs, and set up an embroidery on stretcher bars. Learn how to use variegated hand-dyed threads and try silk, cotton, and metallic threads while stitching the basic surface stitches.
---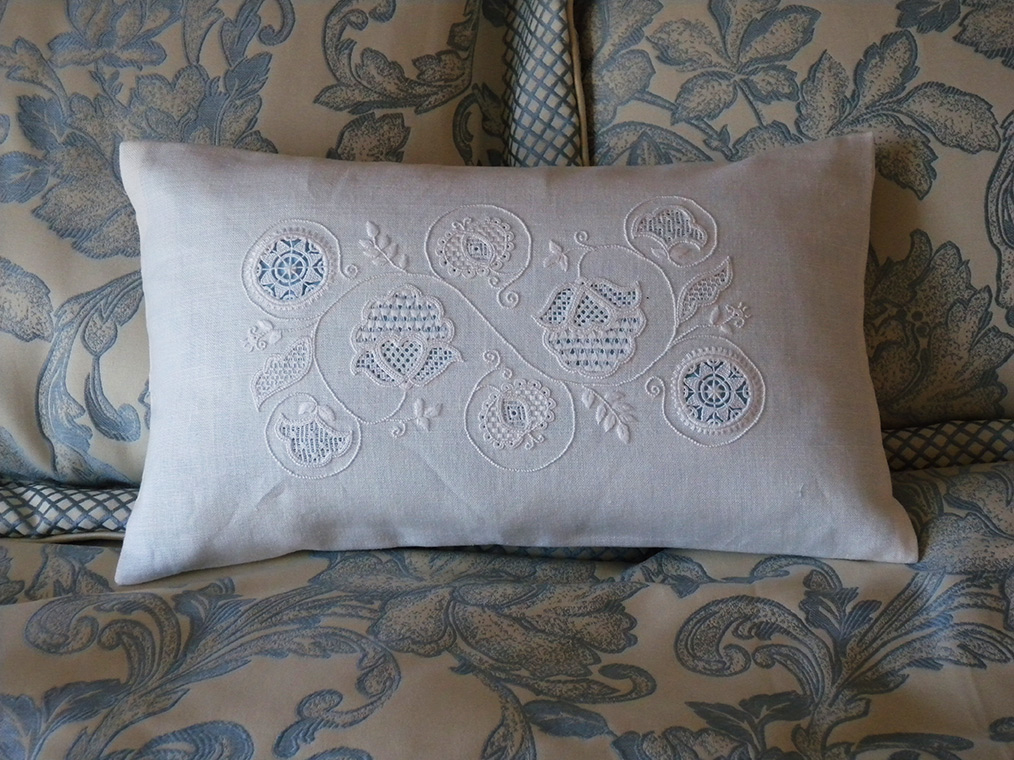 Join Barbara Kershaw in Daydreams, a correspondence course focused on Schwalm embroidery, a beautiful form of German whitework embroidery traditionally worked on an off white evenweave linen with white thread. Techniques include some surface embroidery, drawn threadwork, pulled threadwork and hemstitching. The basic stitches used are coral knot, satin stitch, chain stitch, blanket stitch and four-sided stitch.
---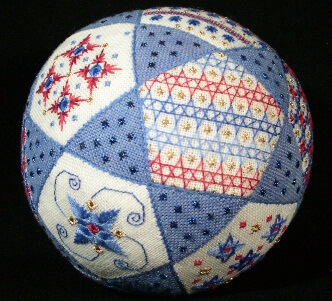 This correspondence course offers the stitcher the opportunity to discover the joy of taking counted thread embroidery into three dimensions by creating a "puzzle ball." The ball is constructed of pentagon and triangle components. The student will experience the art of counted thread embroidery by stitching the components in a variety of counted thread stitches. Some of the stitches are kite eyelet, two-sided insertion stitch, Nova stitch, leviathan star stitch, and many more.
---
Papillon is an introductory correspondence course on filet embroidery. In this 5-lesson course participants will learn briefly about the history of filet work. With needle and thread in hand, students will surround a square with satin and four-sided stitches on 30-count linen. They will then create a new grid by cutting and withdrawing threads and overcasting the remaining threads. They will also learn tips and techniques for cross-stitching a favorite verse over one thread – one of the teacher's favorite verses or a verse of their own.
Designers Across America
We also have a new Designers Across America pattern this quarter: Spinning Sparkler by Diane Herrmann. Twirling and sparkling, this pinwheel of fiery color shimmers on the canvas. Four bargello arms spin in scarlet, orange and gold and surround a jewel like center. Just three different canvas stitches create this exciting pattern on your choice of a white, black, metallic gold or other background color. Click here to order it!
Diane Herrmann is also the teacher for our Individual Correspondence Course: Techniques for Canvas Embroidery. This course is an in-depth study of the various techniques used in canvas embroidery. If you are already familiar with canvas embroidery stitches and are able to follow a chart, this course will take your canvas embroidery skills to the next level.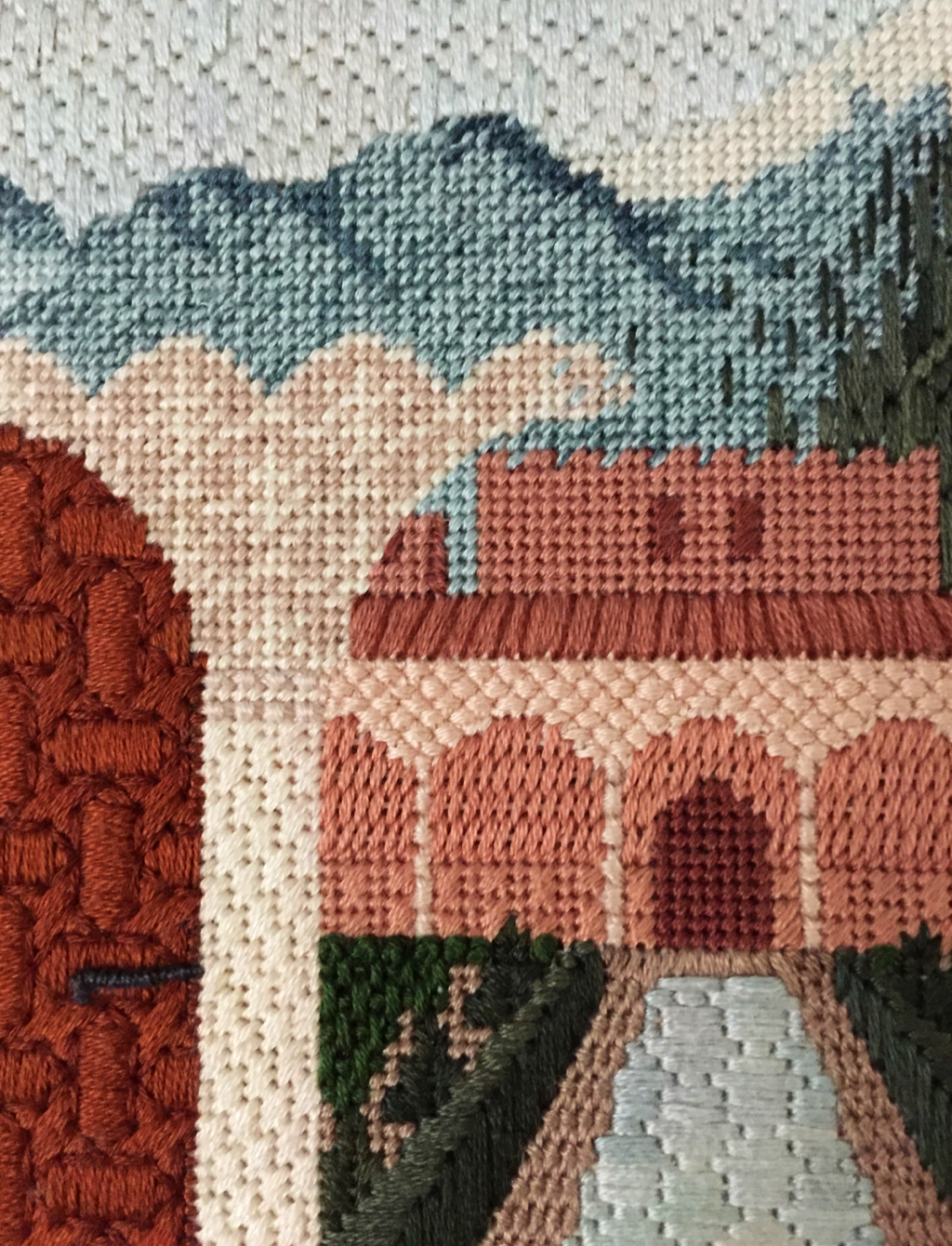 Online Classes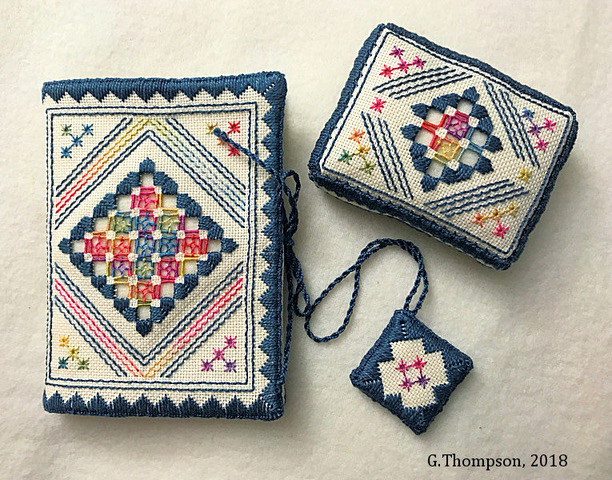 In our online class Hardanger Trio with Kim Beamish you will stitch a beautiful hardanger embroidery set. This set includes a box pin cushion, scissor fob, and needle book. The needle book has two pockets for storing threads, etc. and a felt page to hold needles. The cut work area has a lacy look using Wrapped Bars and Doves Eye.
This set is completed through six lessons (PDF format). Instructions are clear and photos are provided to enhance the instructions. Instructions are included for the assembly of all pieces as well. This is considered a Beginner/ Intermediate level project.
---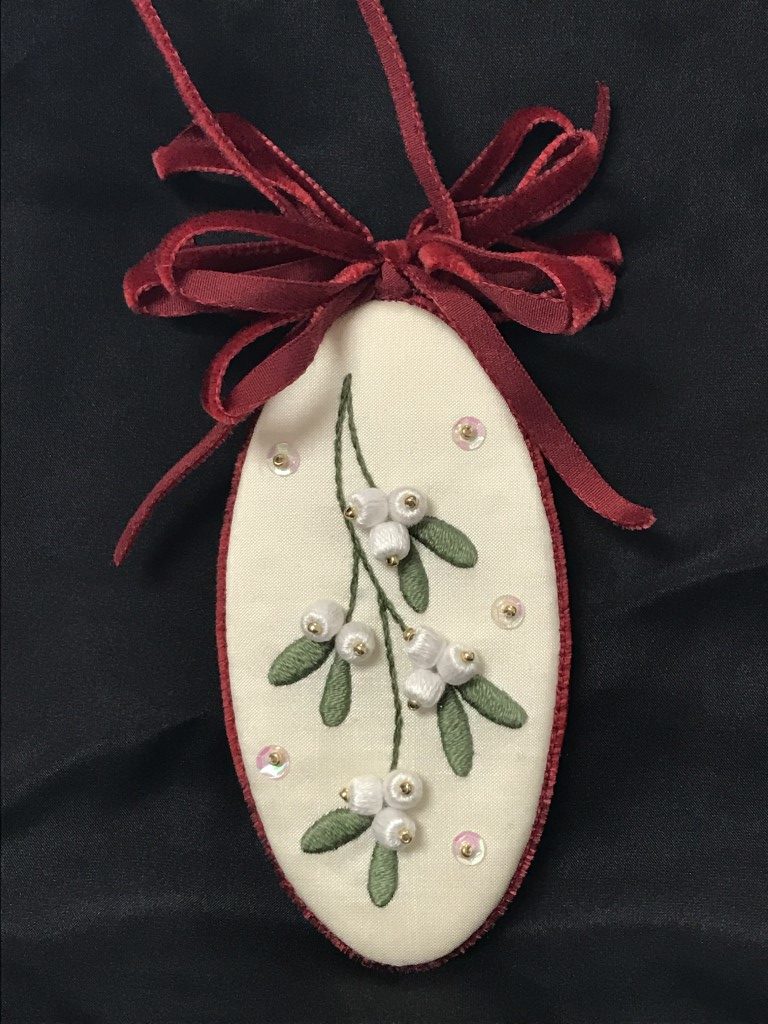 In this class, students first learn to transfer the design using the "tissue paper" method. Then we'll explore introductory Stumpwork embroidery techniques as students pad with stitches and wrap beads to create berries. Finally, we'll finish the embroidery into ornaments using festive velvet ribbon.
Registration for our online course Queen Anne's Lace with Katherine Diuguid closes March 2nd! This course introduces students to the basic techniques of goldwork embroidery using a contemporary approach to traditional techniques Worked on linen, it is part of Kat's continuing "Weeds" series.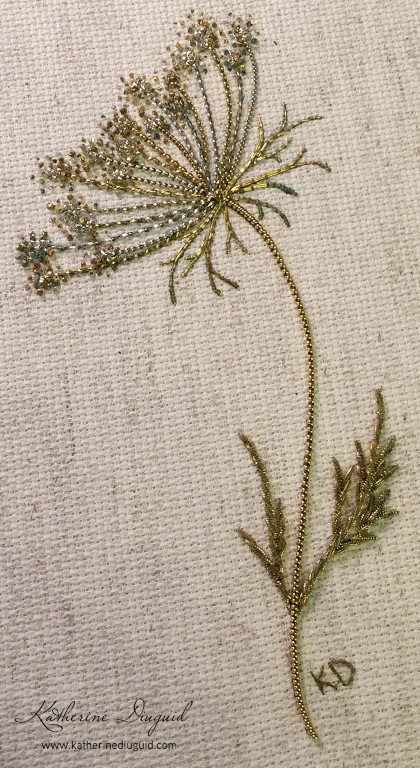 These classes and projects will be featured in our March 2021 issue of Needle Arts.