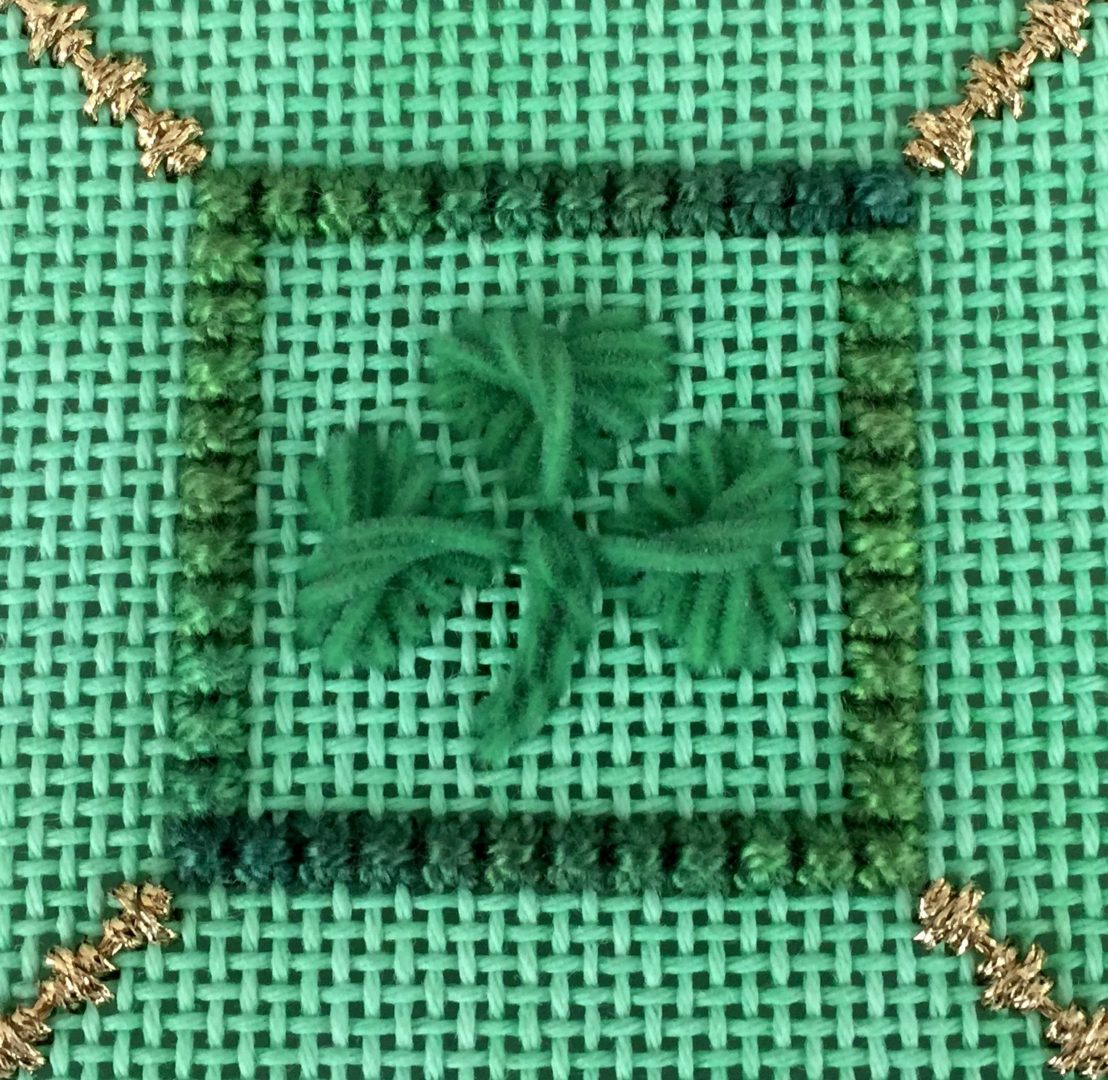 For our March stitch-a-long on Facebook we are having a Doodle A-Round! Here's more about this month's stitch-a-long from from admin Kate Gaunt:
Welcome to our March Stitch-a-Long! Leslie and I have greatly enjoyed all your explorations and creative results for our 2021 challenge. Kay Jarrell came up with a super idea to use doodle stitching to create Hearts for Hospice. I teasingly told her I was stealing her idea and this is the result: a Doodle A-Round. Our March project is a method to explore new stitches and threads while creating a useful result: a round ornament. Hearts work too, but I know some people just don't like heart shapes.
Some background: A doodle cloth is usually a practice piece. When working on a large project or when learning new things, many stitchers will set up a small piece of the same type of ground fabric with some similar threads to gain confidence in the materials and techniques BEFORE touching their "big important project." This can save much ripping. I have embraced this concept and my class projects have turned out much better as a result.
A similar concept is the stitch notebook. That's one I haven't personally embraced as enthusiastically because I didn't like stitching random samples of stitches. That said, I did want to try new things and that's why Kay Jarrell's heart-as-a-doodle idea appealed to me.
This is a long-winded way of introducing you to the Doodle A-Round. The picture I posted is just the center section of our design for March. It's a shamrock made out of three Rhodes hearts. The gold is padded mosaic stitch and that divides the ornament into four sections. I intend to fill each of these sections with new stitches I want to try. The little shamrock design could also be used on its own as a fun St. Patrick's project.
I'll post a graph for the Shamrock Rhodes Heart in a bit. If you can't wait to start, you can find a basic Rhodes Heart chart here. Note that the hearts don't share holes with each other as you stitch them. The shamrock is surrounded by a square made of Smyrna cross stitches.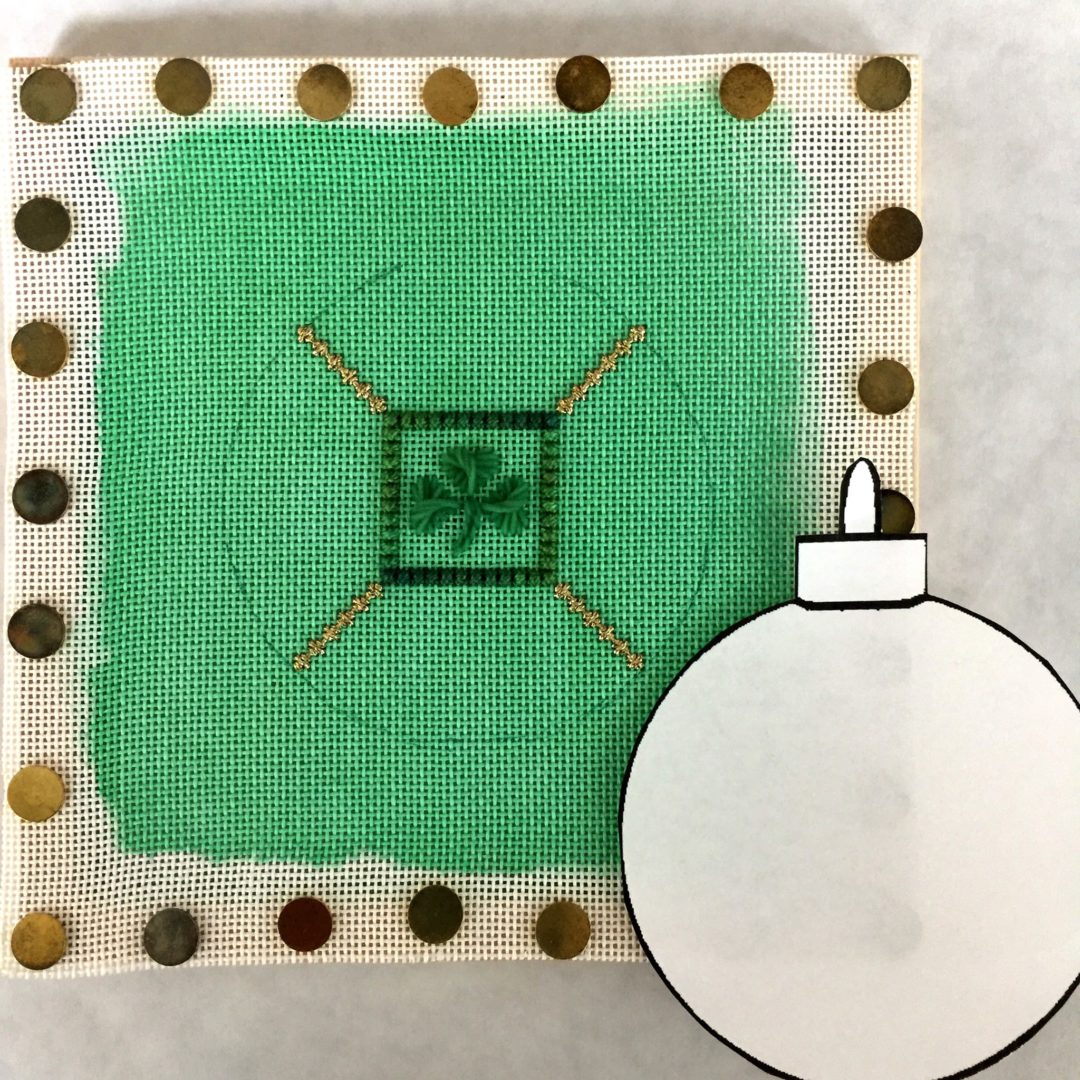 If you want to use green canvas to continue our March theme, I colorwashed the canvas using a Holly Green acrylic craft paint. You can find instructions for colorwashing canvas on the EGA website (Free Projects) here.
I used a 7″ square of 18- ct mono canvas for my Doodle A-Round. My stitched ornament will be about 3 3/4 inches in diameter. You can make yours any size you like.
For now, raid your stash for some fun threads in green, if you want to keep with the theme. I used an old version of Petite Very Velvet thread (Rainbow Gallery) for the shamrock and some Emerald color Watercolours thread (Caron Collection) for the Smyrna crosses.
A special thanks to my SAL partner, Leslie Gagliardi, who came up with the idea of a shamrock for this month. It's that brilliant "why didn't I think of that?" suggestion that brought this month's project all together. Thank you, Leslie!