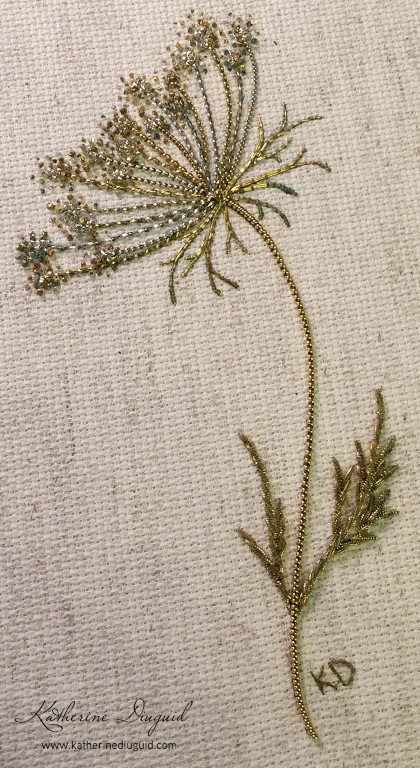 Registration for our upcoming class Queen Anne's Lace with Katherine Diuguid is now open. This Queen Anne's Lace design introduces students to the basic techniques of goldwork embroidery using a contemporary approach to traditional techniques. Registration closes on March 2, 2022.
In this class you will work on traditional and creative goldwork techniques including the following: couching pearl purl and stretched pearl purl, s-ing using stretched smooth purl, couching smooth passing, chipping and French knots. This class is open to all skill levels, however hand sewing or embroidery experience is recommended.
Queen Anne's Lace will include instruction via PDF and Videos and you will be able to answer questions, share your work and communicate with fellow students through a class discussion group.
We have two additional online classes coming soon! While registration for these is not open yet, you can sign up for a reminder and we'll let you know when registration starts!
On Hardanger Trio with Kim Beamish you will stitch a beautiful hardanger embroidery set including a box pin cushion, scissor fob, and needle book. Registration starts March 2, 2022. Learn more and sign up for a reminder!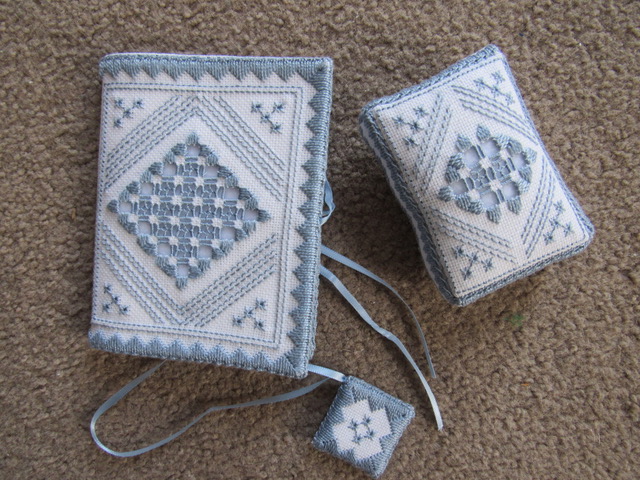 On Kiss Me Under the Mistletoe with Celeste Chalasani you will first learn to transfer the design using the "tissue paper" method. Then we'll explore introductory Stumpwork embroidery techniques as students pad with stitches and wrap beads to create berries. Finally, we'll finish the embroidery into ornaments using festive velvet ribbon. Registration starts April 6, 2022. Learn more and sign up for a reminder!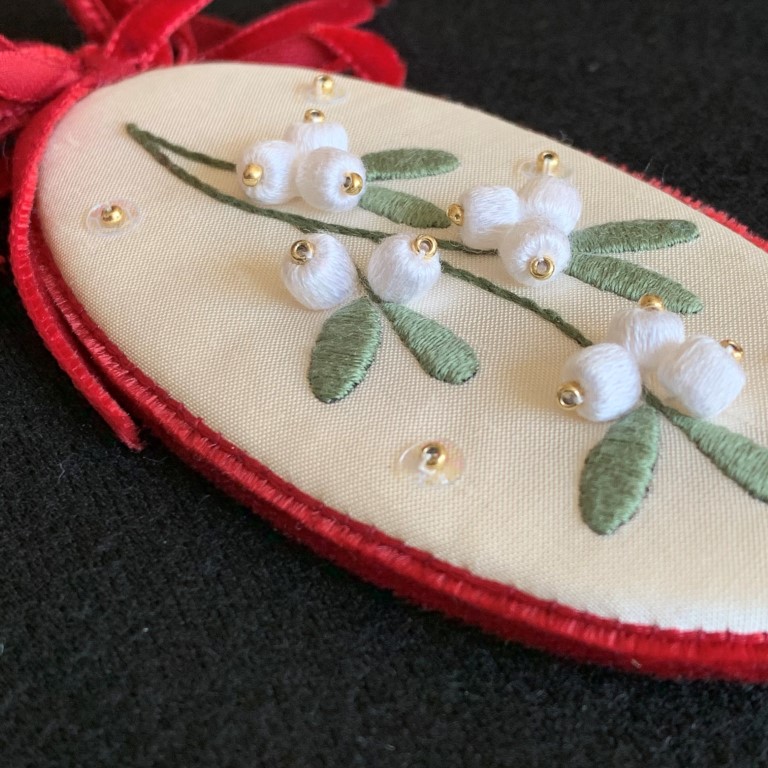 Here's a quick rundown of how our online classes work:  Students get access to the class content based on the class schedule and to a class discussion group where the teacher will answer students' questions and where students can post photos of their progress and communicate with each other. Check the Class Format under Class Details for each class to see if the class will include video instruction. If a kit is available, students who order it will receive it 1-2 weeks prior to the start of class. Lessons can be downloaded at any time up to two months after the last lesson is posted.