On this clip from Creative Living with Sheryl Borden(KENW), designer Kim Sanders discusses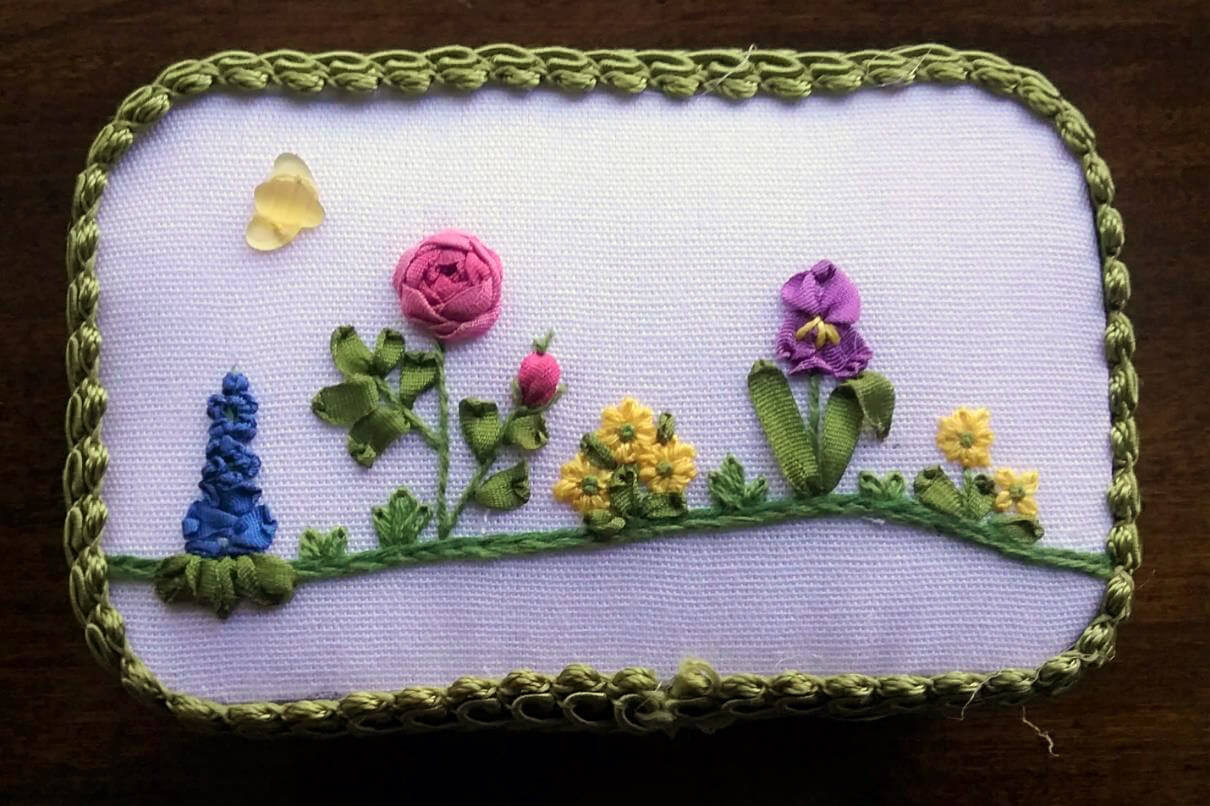 the beautiful technique of silk ribbon embroidery. Kim demonstrates the steps used to create a spiderweb rose and the leaf stitch.  Examples of various silk ribbon embroideries show how those stitches can be incorporated into larger embroideries.
Kim's silk ribbon project Spring's Glory featured on this video is part of 60+ Petite Projects available to EGA members as a benefit of membership. Join us now and get instant access to it!
Video 1: Kim Sanders and Sheryl Borden discuss Pulled and Drawn Thread embroidery on Creative Living
Video 2: Kim Sanders and Sheryl Borden discuss smocking on Creative Living