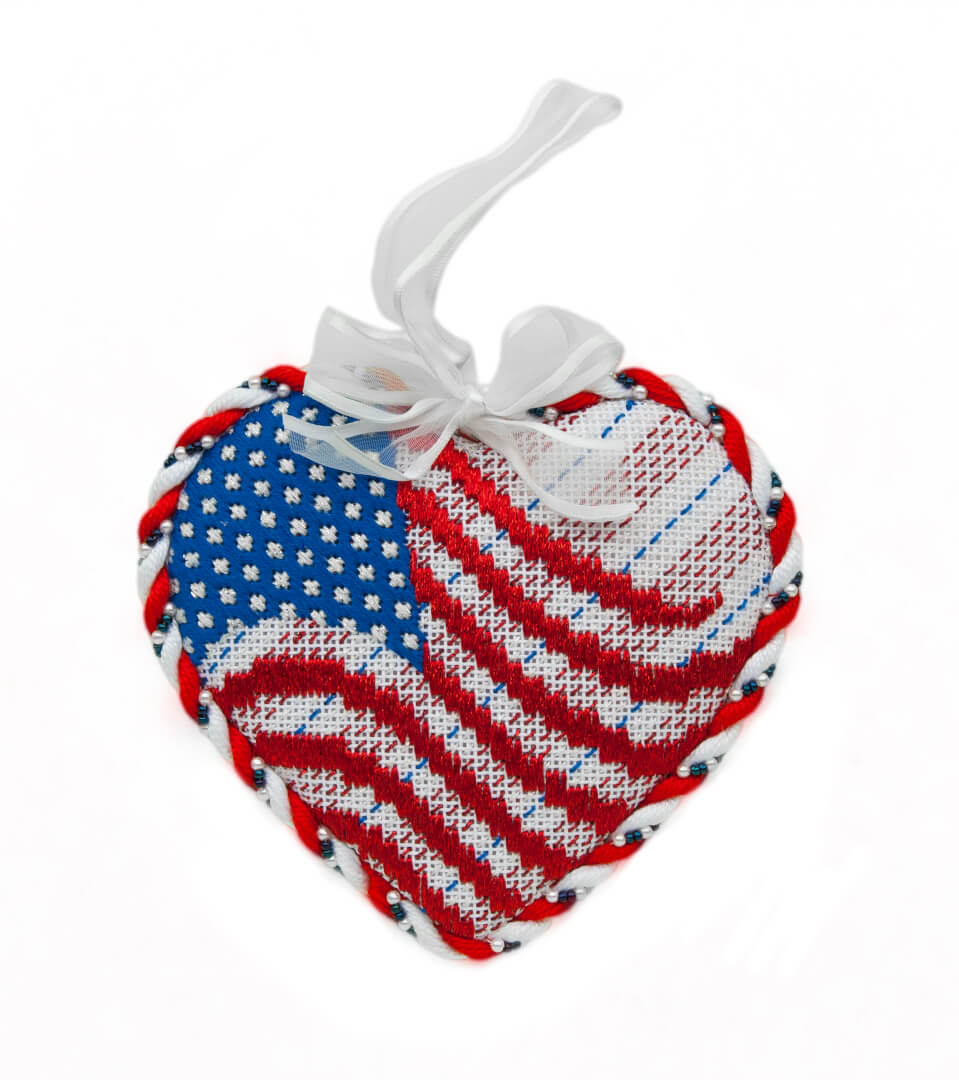 For our July Stitch-a-long on Facebook we are doing something a little different with plenty of choices to stitch!
Here's more about it from our Stitch-a-long admin Kate Gaunt:
It's July 1 and we're just days away from the fabulous red, white and blue celebration known as July 4th in the U.S. With patriotica clearly on my mind, I was thrilled to see the latest installment in our EGA President's fundraiser benefitting America's Wounded Service Members. Janet Casey's A Patriot's Heart was clearly calling my name!
There are now three sets of projects available which benefit America's Wounded Service Members:
Each set of three projects is only $30 and they are available instantly as downloadable files. These projects are for sale to ANYONE — you do not have to be an EGA member to purchase.
To participate in this month's SAL, simply purchase any set of projects and decide which one to stitch first. We'd love it if you would post your progress throughout the month.
Hint: These projects make GREAT programming material for your face-to-face meetings too.
It's nice to be able to do a good deed and have fun stitching at the same time!
I would also like to say a special "Thank YOU!" to the teachers who donated the projects for this fundraiser. Thank you to: Janet Casey, Catherine Jordan, Laura Smith, Daphne Sherman, Linda Reinmiller, Judy Jeroy, Carol Lynn Stratton, Celeste Chalasani, Kurdy Biggs, and Marie Campbell. Thank you all VERY much!
Now, which one to stitch first?
About EGA Outreach Projects: Every three years when a new EGA president is appointed, the incoming president has the privilege of appointing a charity to support. EGA President Janet Noble has selected America's wounded service members as her designated National Outreach Project.