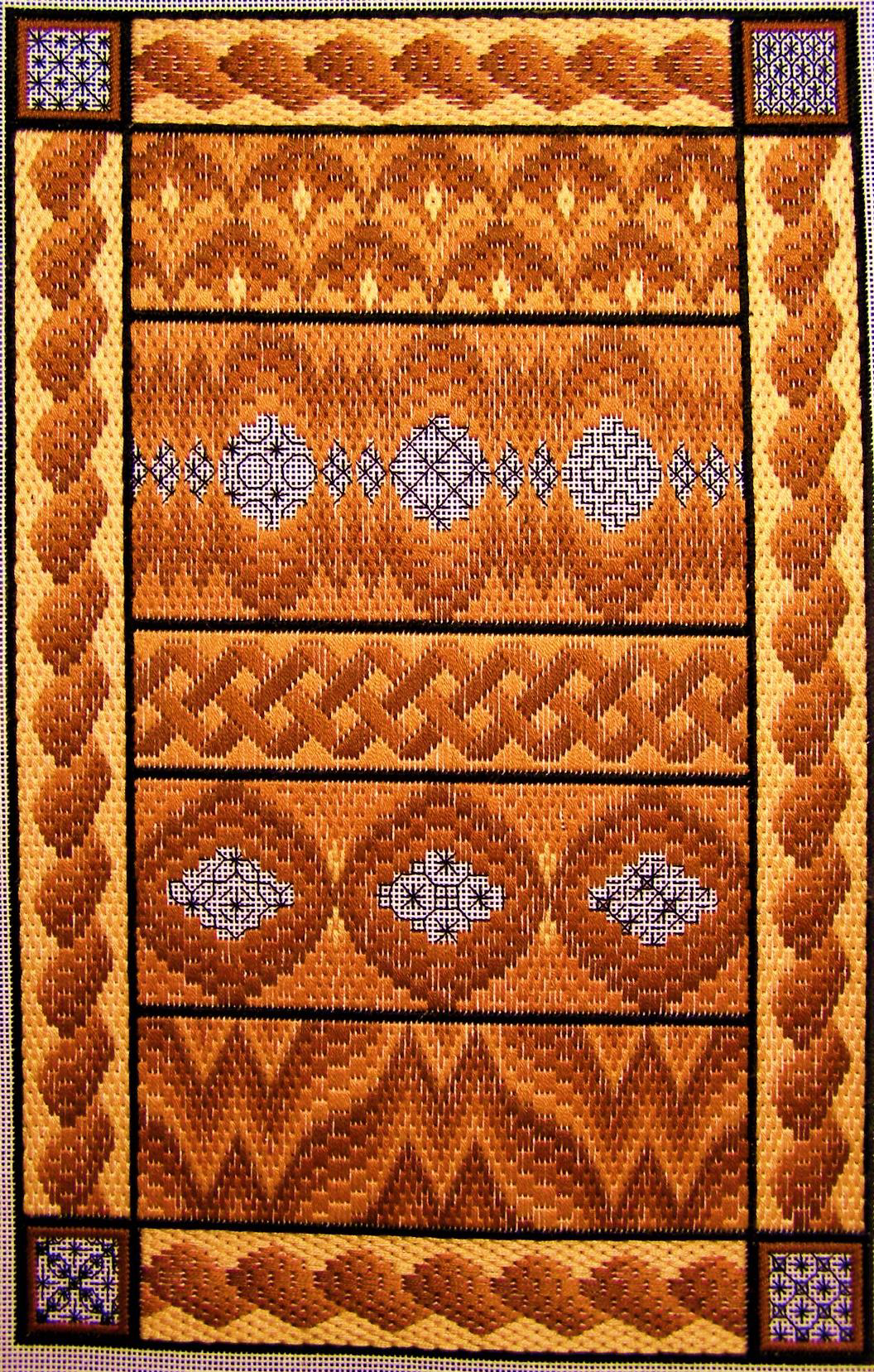 Our Inland Empire Chapter in California is offering Carol Algie Higginbotham's Florentine Sampler for purchase, read more about it below
We are happy to offer a very special sampler, designed by Carol Algie Higginbotham, as a memorial to several of our recently deceased chapter members. All profits from the sale of this pattern will fund a donation to EGA in honor of them.
The 26-page pattern is in full color with detailed charts of the Florentine/Bargello designs and stitched on 12" x 18" 18-count canvas (or fabric). You have the option to purchase this design in your choice of formats:
• A PDF file sent to you via email upon receipt of your check for $25.00 and the order form.
• A printed hard copy sent to you via USPS priority for $25.00 with an additional charge of $16.00 for the full color printing and the postage.
Click the link below to download the brochure for more information and to purchase yours today! Questions? Contact Pat Correz at egangcorre@aol.com