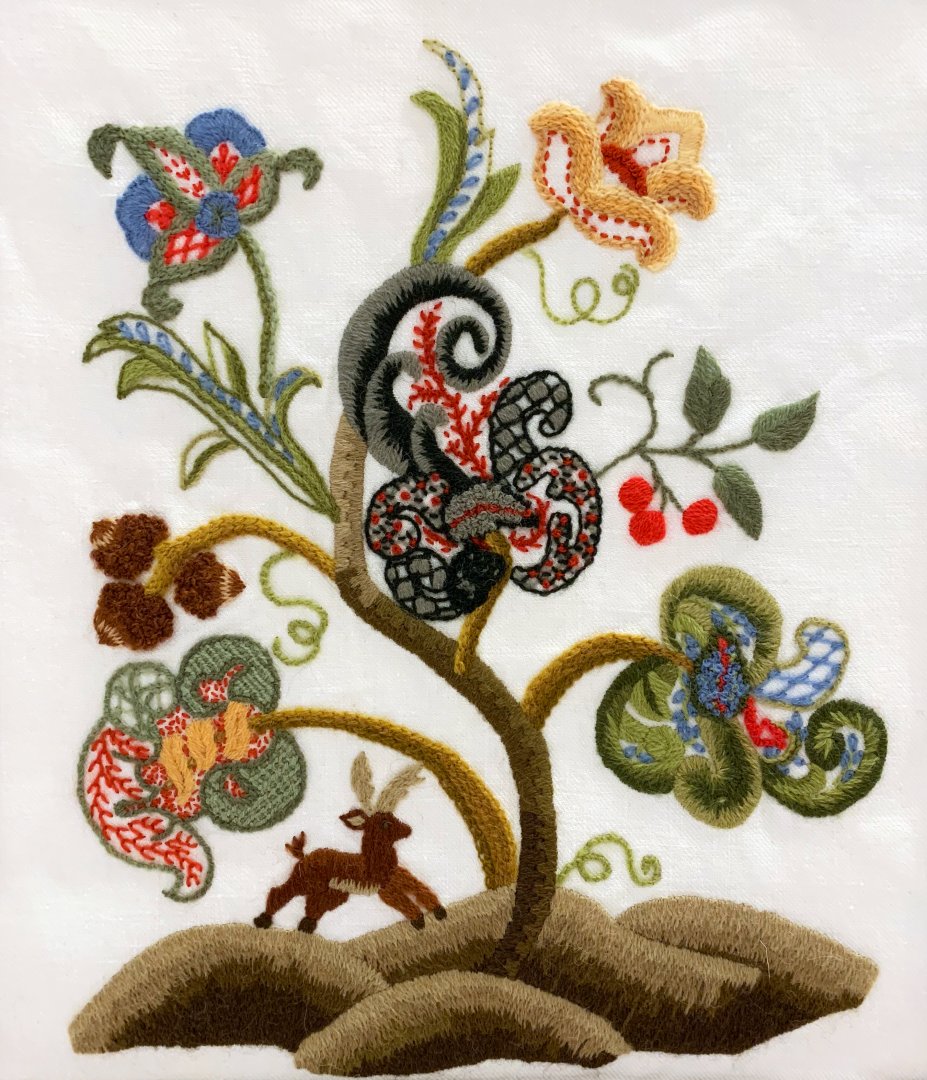 After years of teaching one of our most popular Individual Correspondence Courses, Jacobean Crewelwork, Judy Jeroy will be retiring in June, 2020. She has been a valued member of our teaching community!
This is your last chance to take Judy's course. She is accepting ICC: Jacobean Crewel Embroidery students until October 1, 2019. Starting October 2nd, any new student registrations will be with another teacher to be announced next month. The new teacher will be working with Judy's text and curricula during the transition until a new course has been developed.
Any registrants with Judy for the ICC: Jacobean Crewelwork will need to have completed the course by June 2020. No extensions will be offered for anyone signing up during this transition period.
If you think you might need to request an extension, we recommend that you wait to sign up after October 2nd.
We thank Judy for her years of service to the Embroiderers' Guild of America! We will miss her teaching!