Get Started
This course is currently closed
Measuring Millimeters on a Napoleonic-Era Dress Coat
Lecturer: Liz Tapper
Live Lecture Date: Saturday September 14, 2024 1PM Eastern
Live Lecture Registration: August 19 – September 12, 2024 1PM Eastern
Format: Live Lecture and Recording
Get a reminder when registration begins by signing up below!

Can't see the reminder form? Click here!
Liz Tapper was commissioned in 2021 to recreate the embroidery for a military dress coat. The coat was to be a replica of that worn by one of Napoleon I's aide de camps in the early 1800s in France – the original now held in a museum. It was to be worked in goldwork using a variety of metal threads and to very exacting dimensions. This is the story behind the process.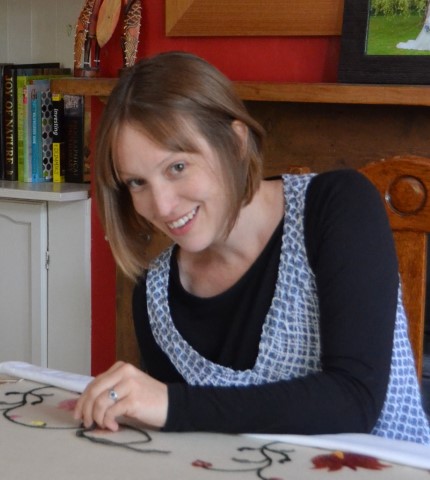 Liz Tapper trained as an apprentice at The Royal School of Needlework, and now works as a professional embroiderer, designer and tutor. She has worked on commissions for Harrods and Lulu Guinness, London Fashion Week, for television and on numerous private commissions, with her work being featured on the BBC (British Broadcasting Corporation). She lives in Somerset in the UK and is a Member of the Somerset Guild of Craftsmen and the Society for Embroidered Work.