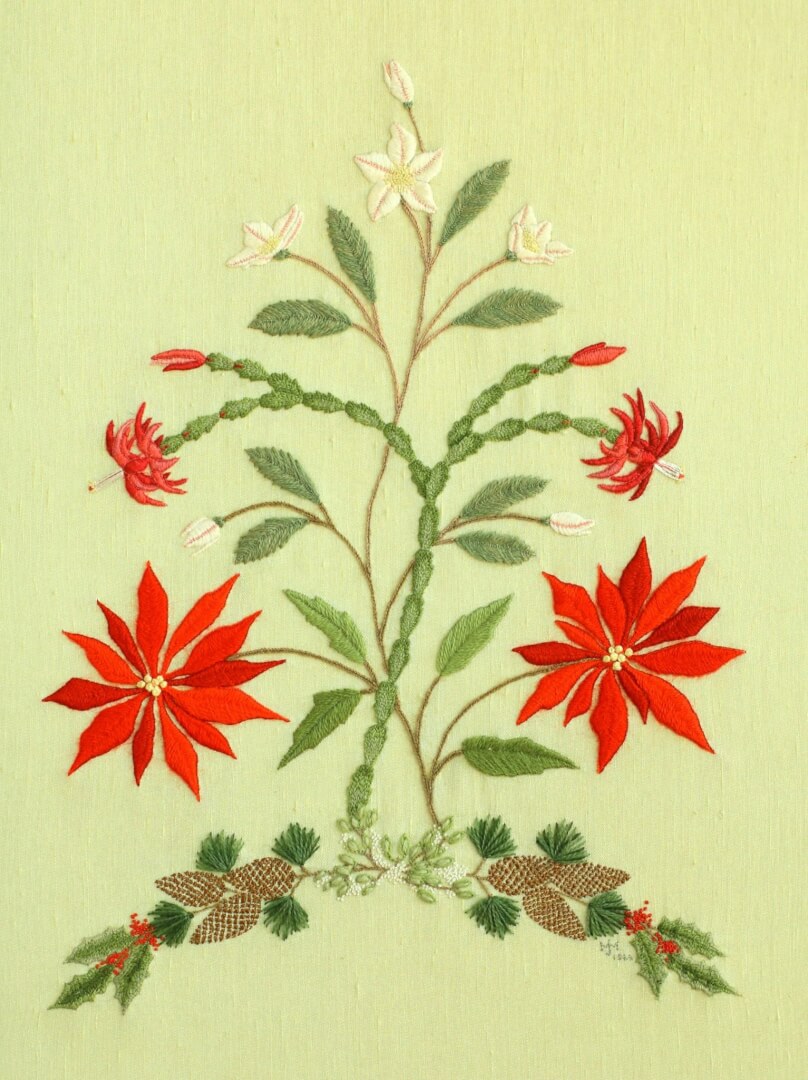 Take a look at these beautiful pieces that were created in 1969 for a Christmas card competition sponsored by EGA and are now part of our permanent collection.
Above, you can see the Flowers and Fruits of Christmas by Marian J. Metsopoulos shows the vibrant colors of Christmas with poinsettias and pine cones.
The Magi was by Dorothy Leeds is an intricate design of the three wise men on their camels.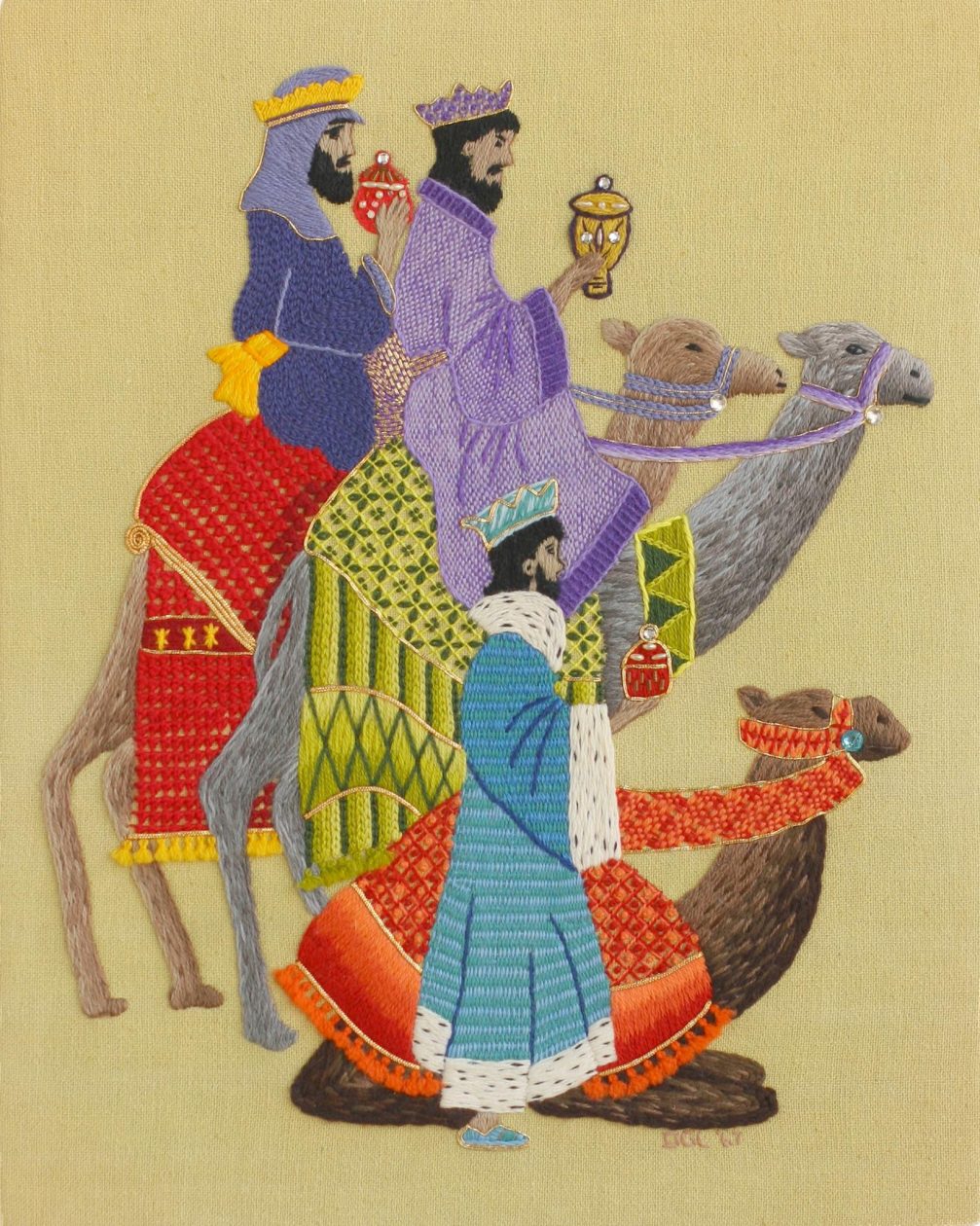 Santa Countdown by Phyllis Brackett shows a beautiful picture of Santa Claus, his reindeer and a Christmas tree.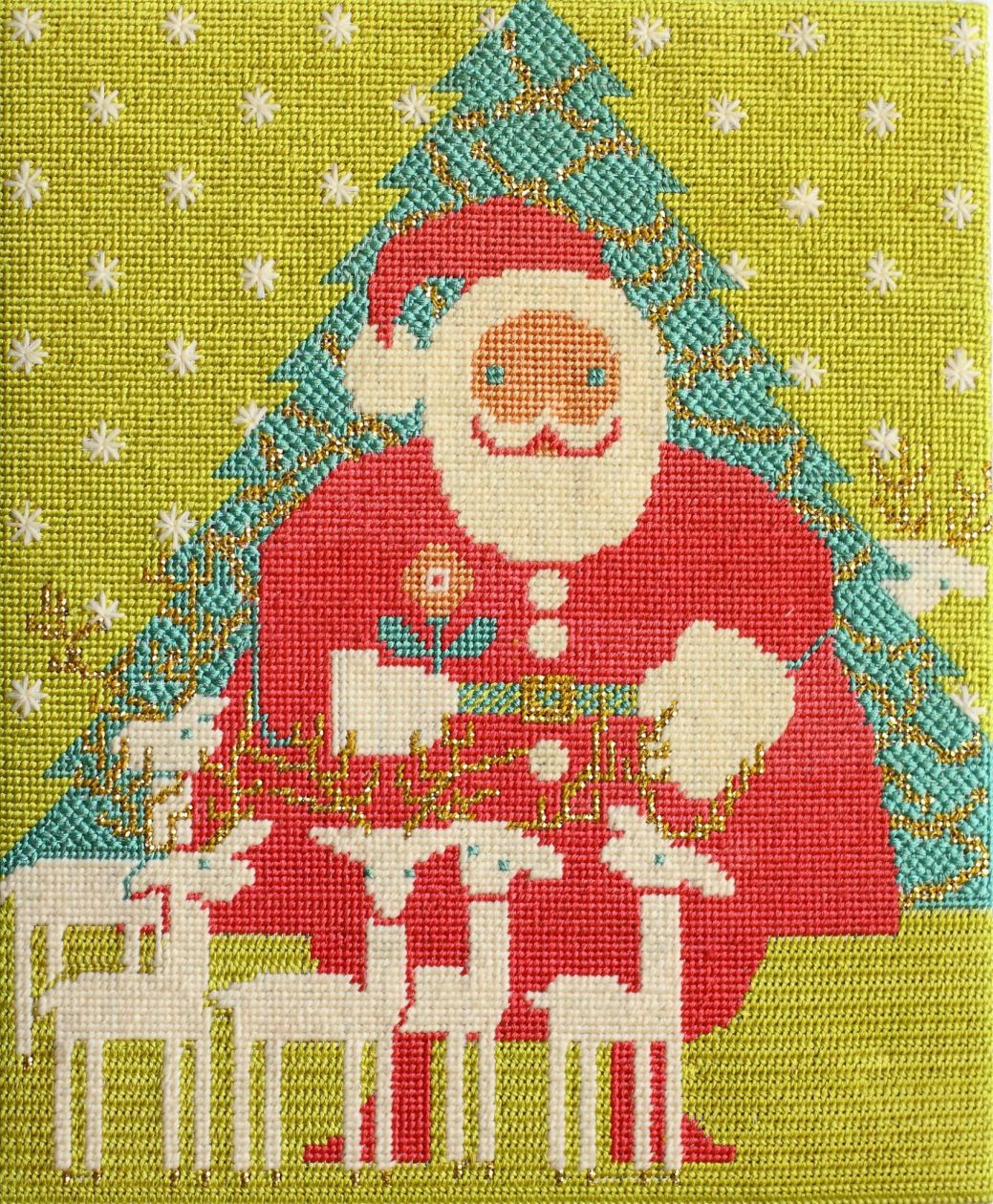 Angel by Nancy Goes depicts an angel resembling a stunning stained glass artwork.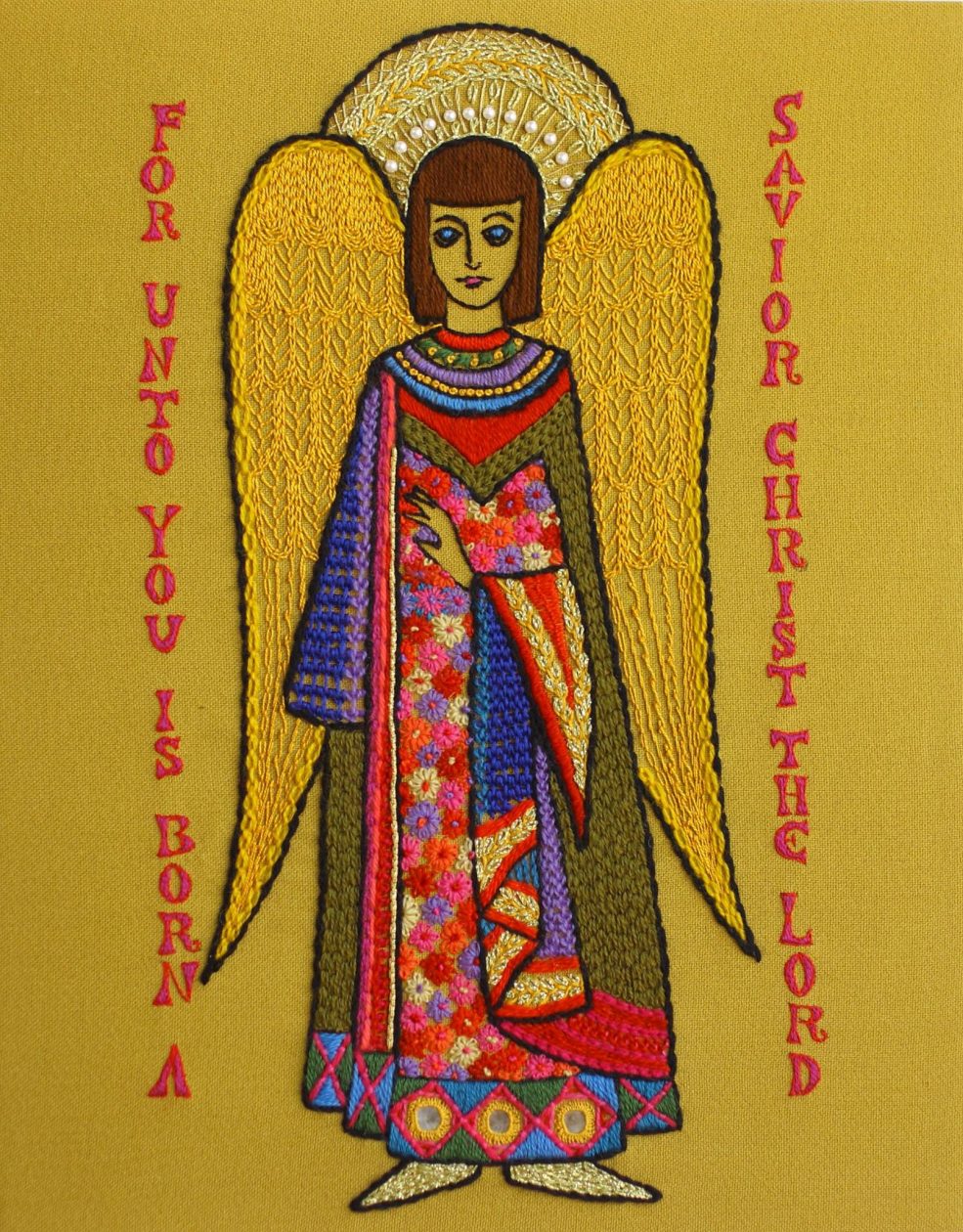 Tree by Jan Orr shows a Christmas tree with a wide variety of stitched ornaments.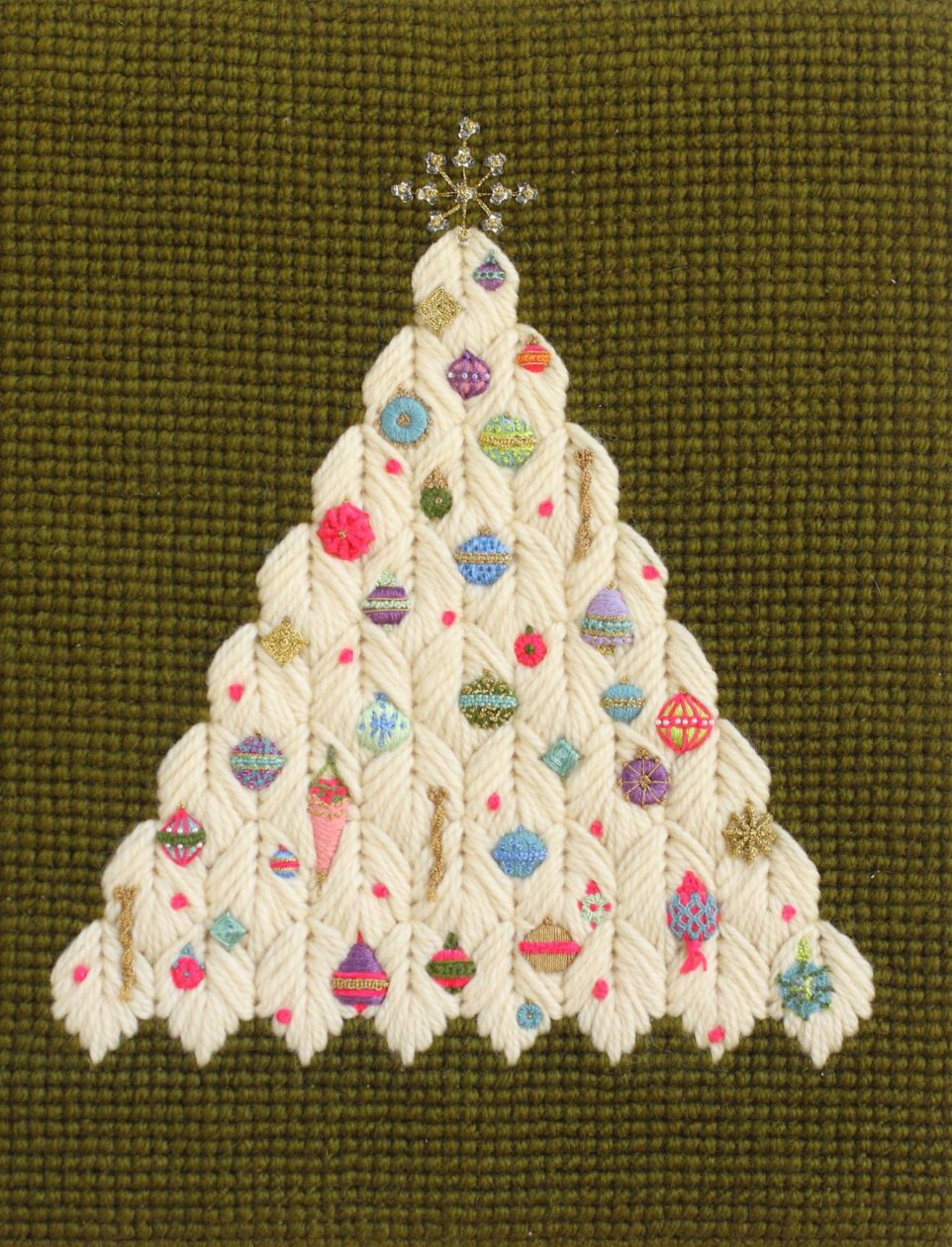 Three Kings by Nancy Goes shows an up-close look at the three wise men.