The French Knot stitch is often used for flowers, curly hair or beards, and animal coats. It can be packed densely in a space for maximum effect, or used as an airy border or stem. Traditional technique wraps the thread only once around the needle – for a larger French knot, a thicker fiber is used. It can used with or instead of a Colonial knot, which wraps the thread around the needle in a figure eight motion.
A closeup of the French Knot Stitch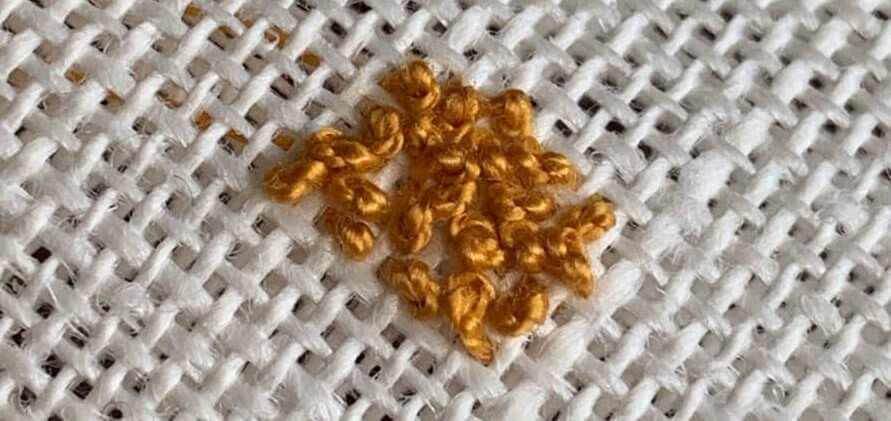 Check out this short tutorial on the French Knot stitch by Jessica from CutesyCrafts.com
Related
Blanket stitch: A decorative stitch that's great for finishing edges and attaching appliqués
Get some stitching inspiration: Stitched by our Members
Like this post? Pin it!