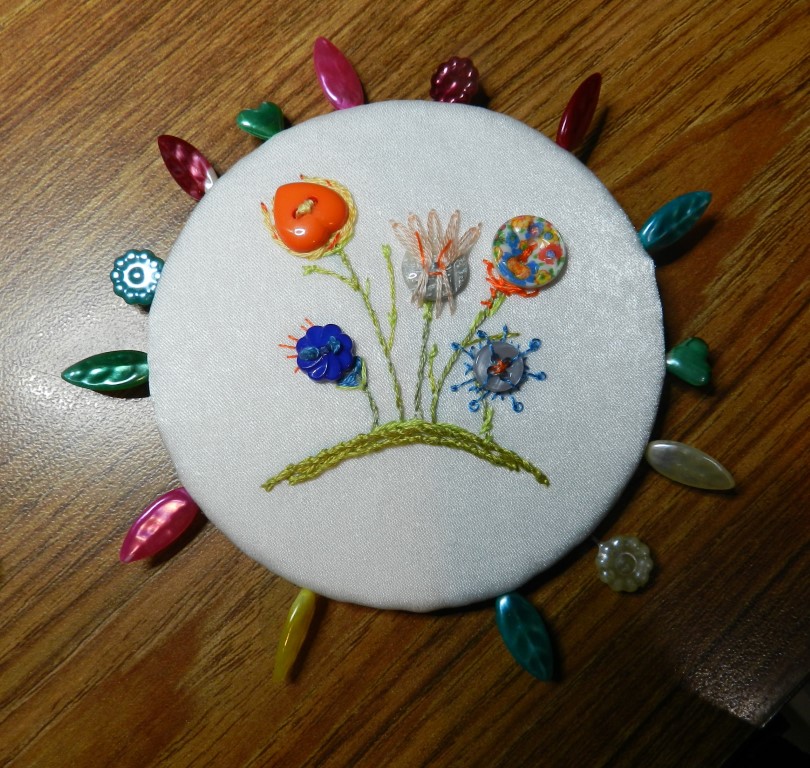 For our April 2023 stitch-a-long on Facebook we are making Spring Button Flowers with a project by EGA Stitch-a-long admin Stephanie Murphy.
Here's more about this month's project  from Stephanie:
This little project was created just for the EGA Stitch-a-long FB group so you can bring your buttons to bloom! This project can be used as a pin cushion, a jar cover, or, as shown as a pinwheel. Enjoy!
Please post pictures in the EGA Stitch-A-Long Facebook group when you're done!