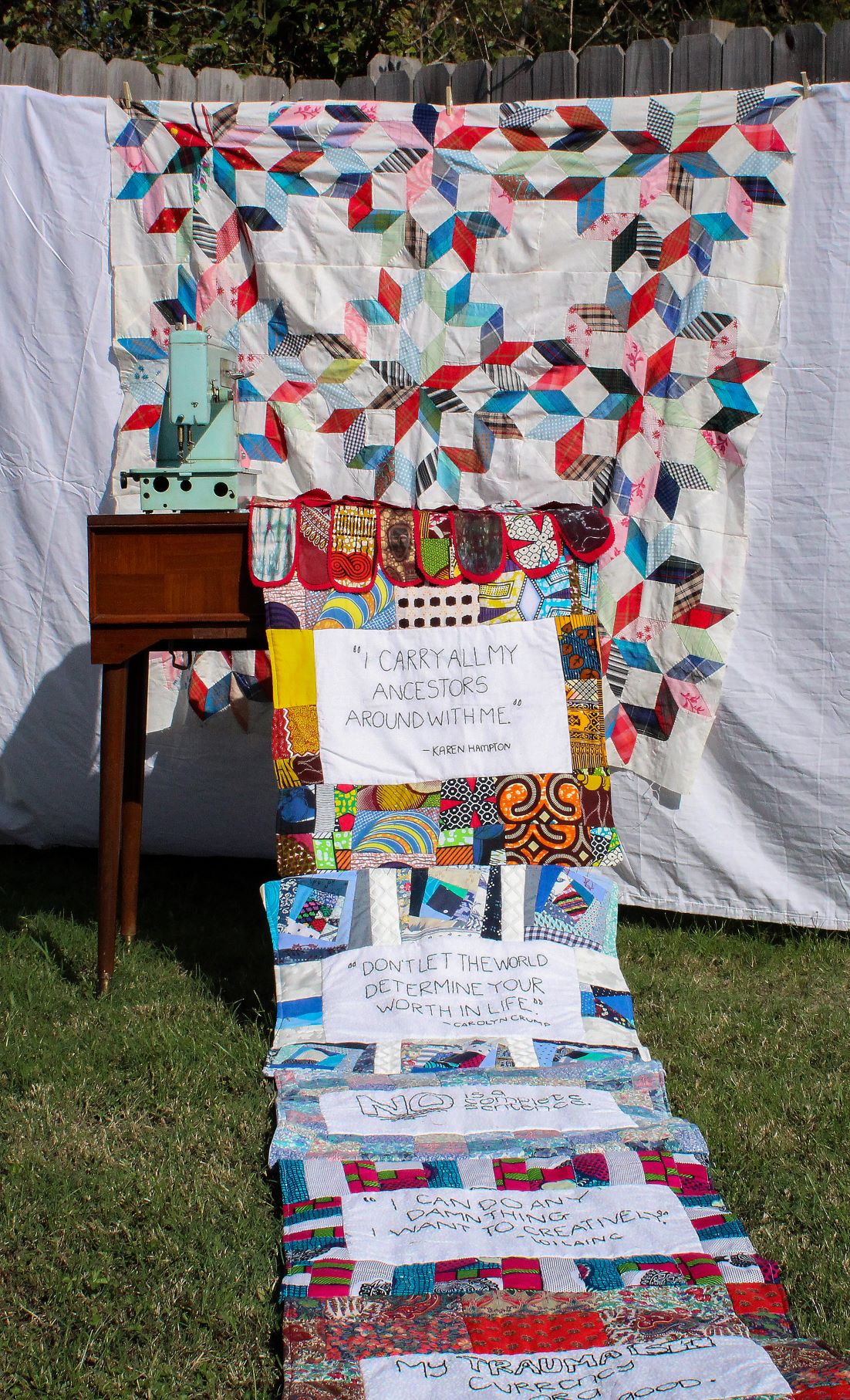 On September 11, 2021, at 1PM Eastern, Dr. Sharbreon Plummer will be joining us for an exciting conversation about her doctoral research project, Haptic Memory: Centering Black Women's Experiences in Fiber Art Narratives.
Haptic Memory examines the inequities faced by Black women in artistic interpretation, and how their creative production through fiber intersects with labor, maternal relationships and ancestral memory.
Dr. Sharbreon Plummer is an artist, past EGA Research Grant recipient, strategist, storyteller and educator with over a decade of experience in arts and community engagement roles. Her upbringing in southern Louisiana informs her interest and investment in how culture and ancestral memory act as influencers of personal expression and contemporary work, specifically within the African Diaspora and Global South. Learn more about Dr. Plummer here.
The signup period is open to all EGA members through August 23 at 1PM Eastern. Attendance is limited to 100 EGA members and the signup list will all go to lottery. You will be notified if you are actively registered or on the wait list. Click here to learn more about the Virtual Lecture Registration Process.