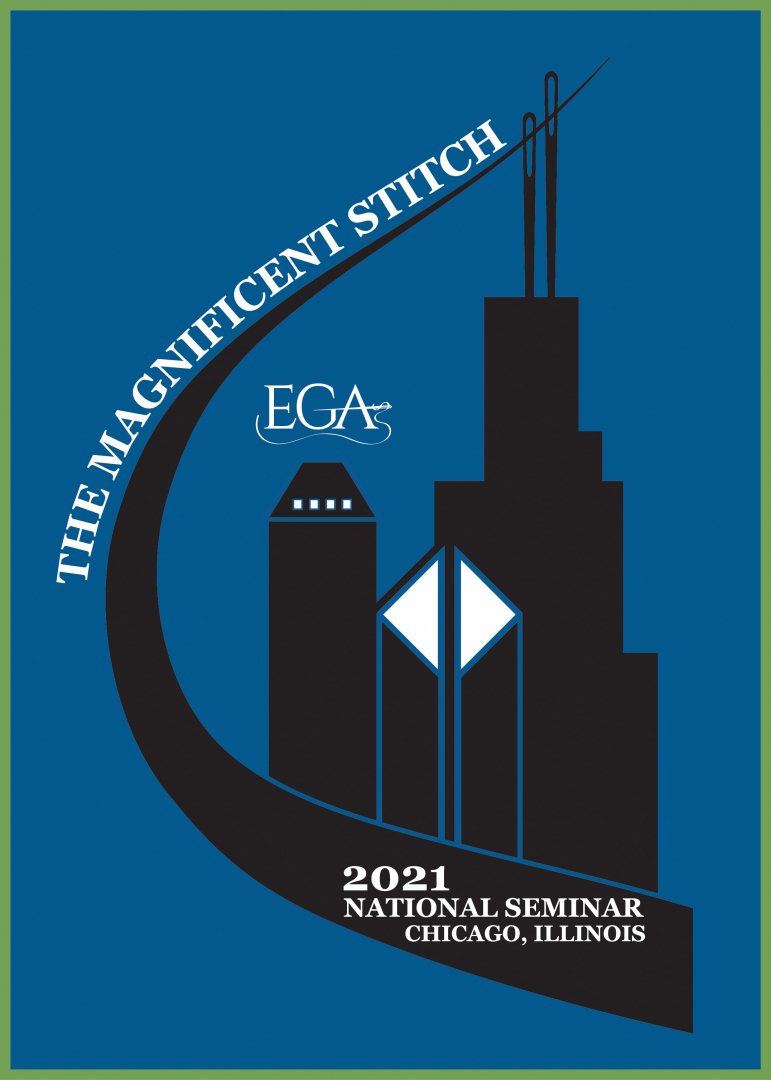 As EGA president, I promised that a decision would be made by May 31 whether the 2021 EGA national seminar, "The Magnificent Stitch," would be an in-person seminar or a virtual seminar. The EGA executive committee, the seminar committee and the national seminar committee have reviewed advice of national and local authorities on the status of travel to and from Chicago, Illinois, and all areas across our nation. After much consideration, it gives me tremendous pleasure to announce that we will indeed be stitching magnificently in Chicago!
We strongly recommend that the attendees be fully vaccinated or have a negative test within 72 hours of arriving at the seminar. We will abide by the rules Chicago has in place at the time of the seminar as far as social distancing and masks.
So, if you have not registered, please do so as soon as possible. Registration ends June 15, 2021.
We want to see you in Chicago!
Sincerely,
Janet Noble
EGA President
Take a look at some of the beautiful classes with spaces still available below. Click here to see all the classes!