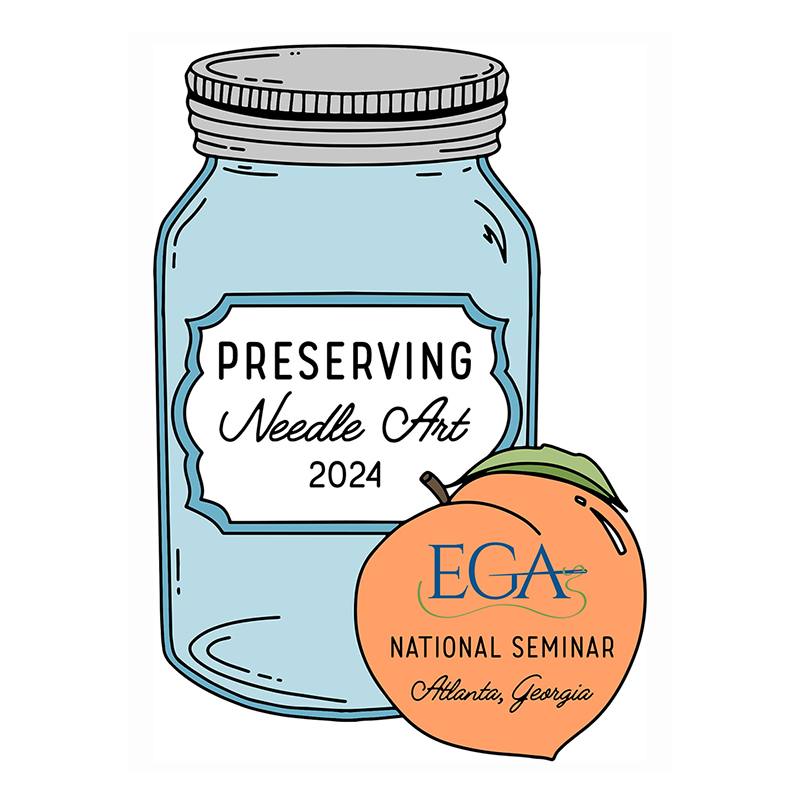 The Tennessee Valley Region is pleased to announce that the classes for the 2024 Preserving Needle Art EGA National Seminar in Atlanta are up on seminar central. The actual pieces will be on display at the 2023 National Seminar in Boston, but you are encouraged to look through the offerings and make your selections so that when registration opens on September 19th, you'll be ready. Remember that registration is first come, first served for 2024's seminar, so you don't want to wait.
The Atlanta seminar will also offer pop-up shops all week long as well as a special place to sit and stitch called Stitchin' Time. This special space will be open to EGA and non-EGA members alike and offer a fun time for everyone.
Don't delay – check seminar central now and be prepared to register on September 19th at NOON eastern time.
Below you can see a small selection of the classes available on the Classes page!