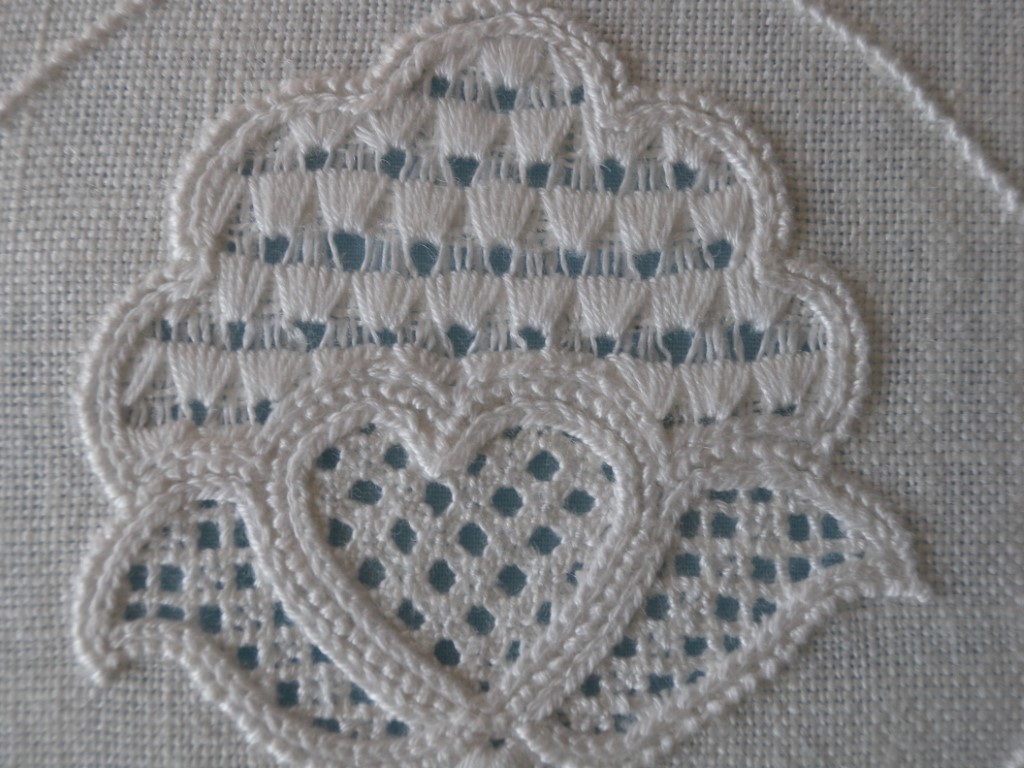 Our Education Department has added a new GCC Encore course to our selection of Group Correspondence Courses. Daydreams with Barbara Kershaw focuses on Schwalm embroidery, a beautiful form of German whitework embroidery traditionally worked on an off white evenweave linen with white thread. The design was created as a pillow but it can be adapted as the center if a table runner or a doily.
Some of the techniques explored in this course are:
Surface embroidery
Drawn threadwork
Pulled threadwork
Hemstitching
The basic stitches you will use on this project are:
coral knot
satin stitch
chain stitch
blanket stitch
four-sided stitch
Registration for this course is currently available to groups. Gather your favorite stitchers, make a group and sign up! If you are interested in registering for this Group Correspondence Course,  can learn more about the process and download the registration form in our Group Correspondence Course page.
If you are looking for more courses you can register for individually right now, we have 5 great GCC Lightning Rounds available through December 1. These are a selection of courses from our Group Correspondence Courses, made available for individual members to register for a limited time. Every quarter a new selection of courses is announced. See them here!