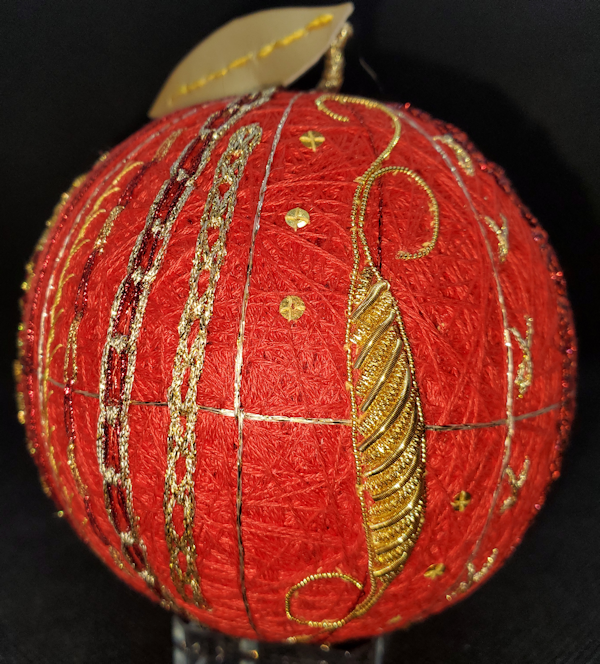 New York City was the first Capital of the United States after the Constitution was ratified. George Washington, our 1st President, took his oath of office in NYC. The Congress of the United States established by the new Constitution met for the first time in NYC.
And New York City was the birthplace for the Embroiderers' Guild of America!
In 1957, three ladies from New York City – Mrs. Dorothy Babcock, Mrs. Margaret Parshall and Miss Sally Behr – met and shared their love of embroidery by stitching together at a class held by Mrs. Babcock in her Upper East Side apartment. The following year, in 1958, The Embroiderers' Guild of America was established as a branch of the Embroiderers' Guild of London. In 1970, the American branch withdrew from the London Guild and the Embroiderers' Guild of America came into being headquartered in New York City, where they remained for many years until moving their headquarters to Louisville, KY.
Seminar 2022 – Broadway Bound
The Broadway (Theater) District currently encompasses forty theaters. Broadway theaters are regarded as the highest quality of theater in the English-speaking world. For a performance to be considered Broadway it must be held in any of the 40 professional theaters that have 500 or more seats found in this area. Times Square is a major commercial intersection, tourist destination and entertainment center in Midtown Manhattan, New York City.
The New York Marriott Marquis is located in the heart of Times Square, in the Theater District. With 1,966 rooms and 101,000 square feet of meeting space, it is one of the largest hotels in NYC. And it is home to our EGA National Seminar 2022 – Broadway Bound.
So please come back to where EGA began by joining us in New York City for our 2022 National Seminar!