We recently released two exciting new products that will help you show your love for stitching everywhere you go! These two items are part of our new Welcome to EGA membership kit sent to all EGA members when they join. Not a member yet? Join us here!
Our Where Needle Art Lives Tote Bag features our official tagline along with some of the needlework illustrations you have seen around our website. We've even heard of some members getting the tote bag to stitch over the illustration and we can't wait to see some of the results. Give it a try and let us know on social media using #EGAStitchers!
Our new Sticker Sheet featuring EGA Embroidery Illustrations shows the beautiful needlework illustrations you can find around our website as glossy stickers in our brand colors.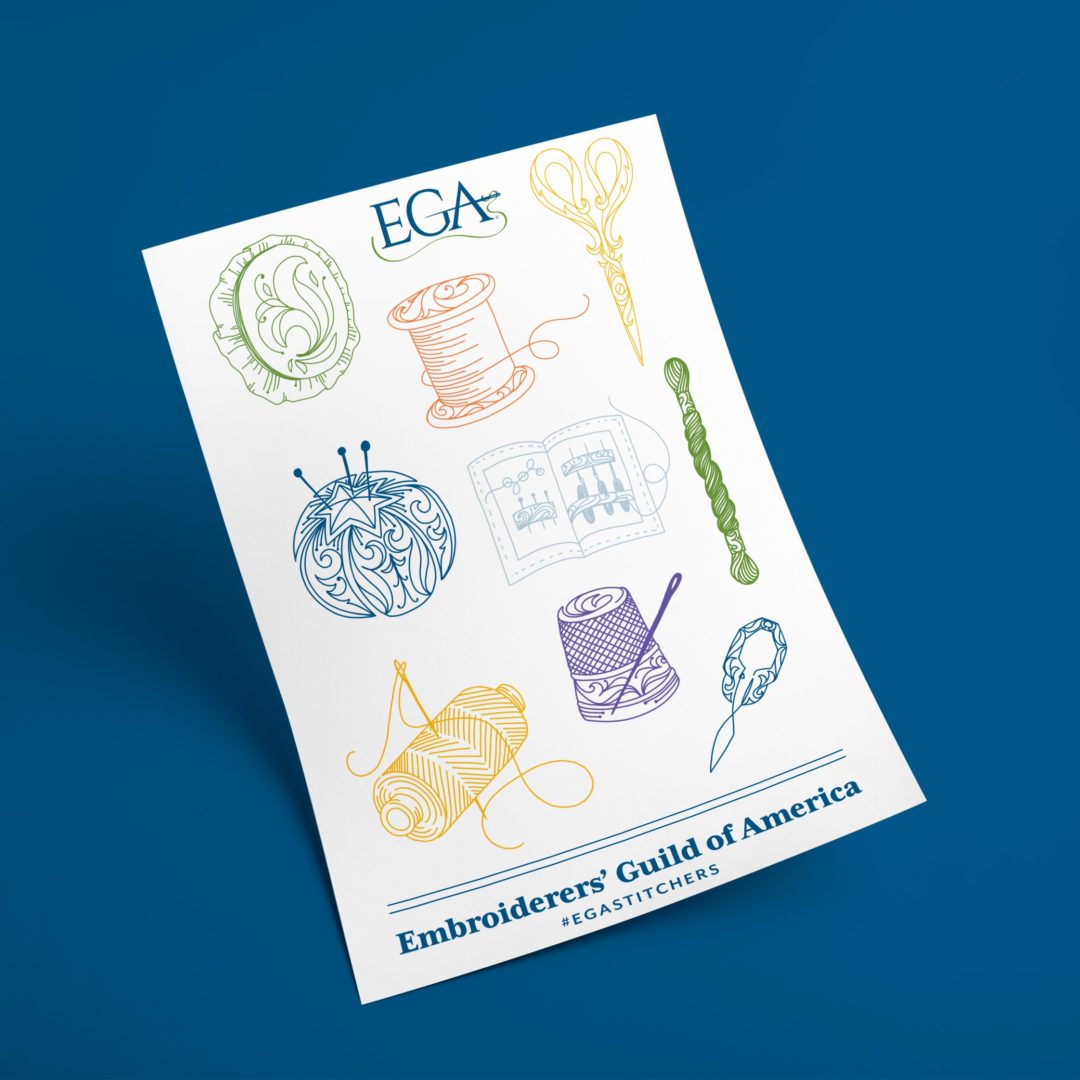 Both the tote bags and sticker sheets can be purchased as single items or in groups of 5 or 10 for a discounted price making them a great option for chapter gifts, as stocking stuffers and more.