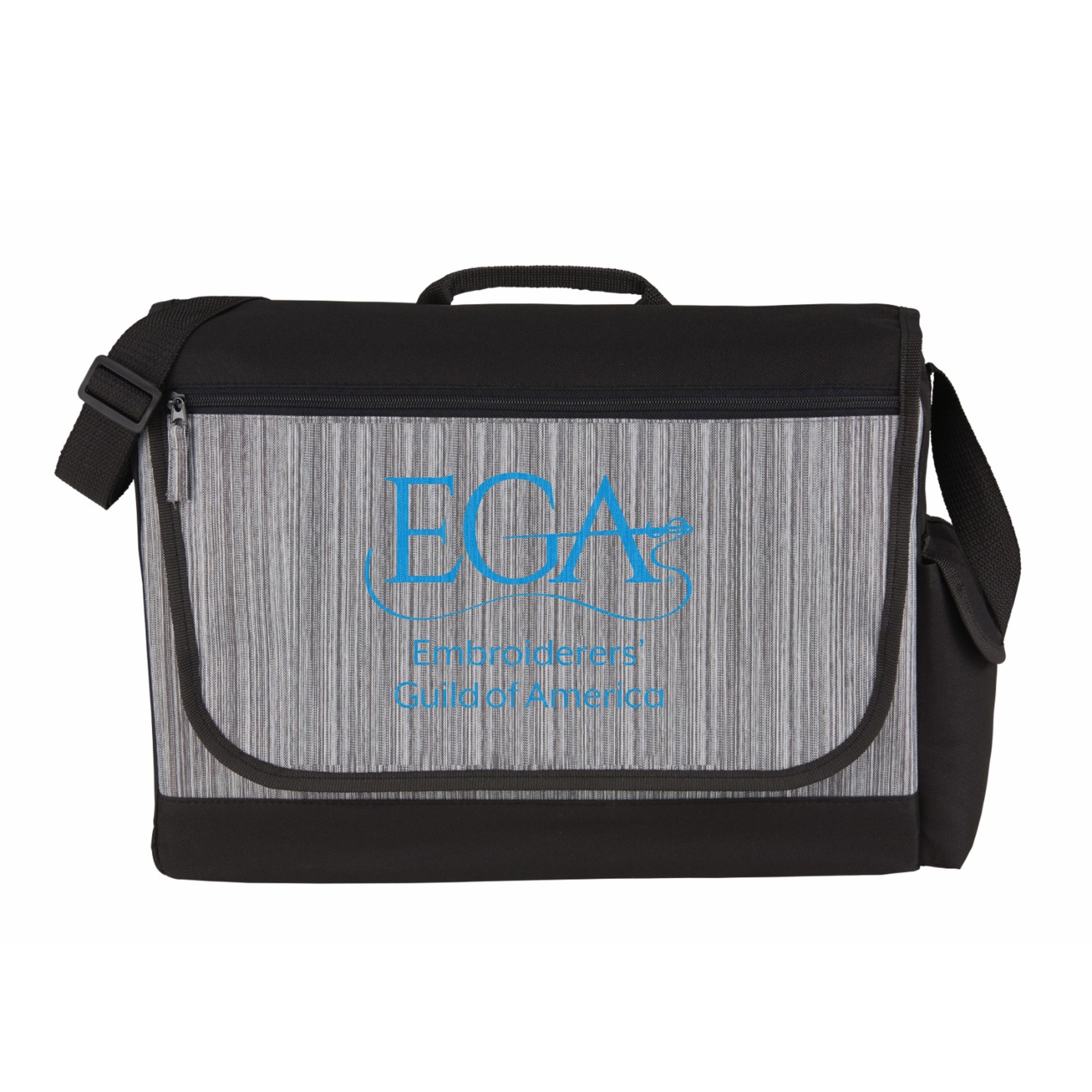 We just released a brand new versatile item to help you carry and keep all your current needlework projects in one place! Our new EGA Messenger Bag features our logo and has plenty of space to hold your laptop or device and several pockets to let you store embroidery projects, supplies and other items.
Our new Messenger Bag is made of easy-care vinyl and has two handles – one long enough for shoulder or cross-body use, and one for the hand. The inside area of the bag holds up to an 18″ laptop or 18′ x 12″ project. The bag has a main velcro closure and a zip pocket on the outside of the front flap.  Phone, pen and more miscellaneous pockets can be found under the flap. There is an extra inside pocket that can hold a 12″ notepad and an outside velcro pocket on one side.
The bag can be purchased for just $20 if you are in the United States and $40 for International locations. Shipping cost is included.