Our Education Department started 2022 working hard to provide all our members with lots of exciting learning opportunities this year!
We recently posted three new online courses, five new virtual lectures and two Group Correspondence Courses to help you explore new techniques, gain new needlework knowledge and have fun in your embroidery journey. While registration for our online classes and lectures follows a schedule, each of these has a form you can fill to receive an email when registration opens.
Registration for all our courses is just one of the many benefits of being an EGA member. Not a member yet? Join us here!
Online Courses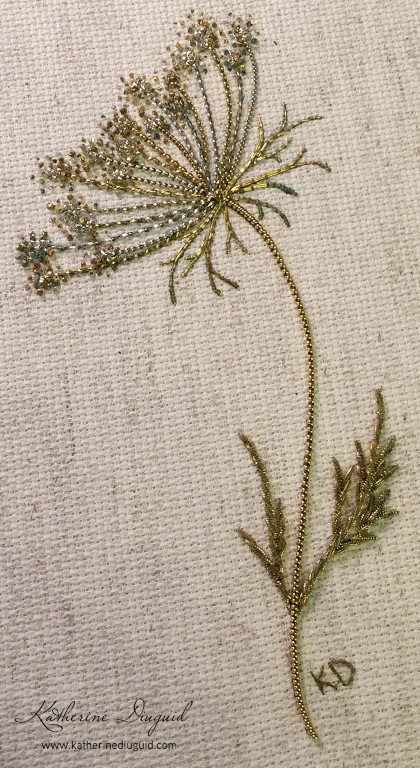 This Queen Anne's Lace design introduces students to the basic techniques of goldwork embroidery using a contemporary approach to traditional techniques. Worked on linen, it is part of Kat's continuing "Weeds" series. Learn more.
Registration: February 2 – March 2, 2022. Class schedule: May 5-25, 2022.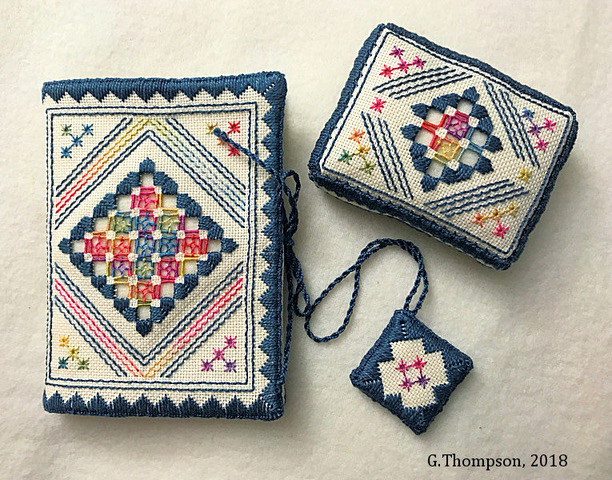 On Hardanger Trio with Kim Beamish you will stitch a beautiful hardanger embroidery set including a box pin cushion, scissor fob, and needle book. Learn more and get a reminder.
Registration: March 2, 2022 – April 6, 2022. Class schedule: June 1 – August 10, 2022.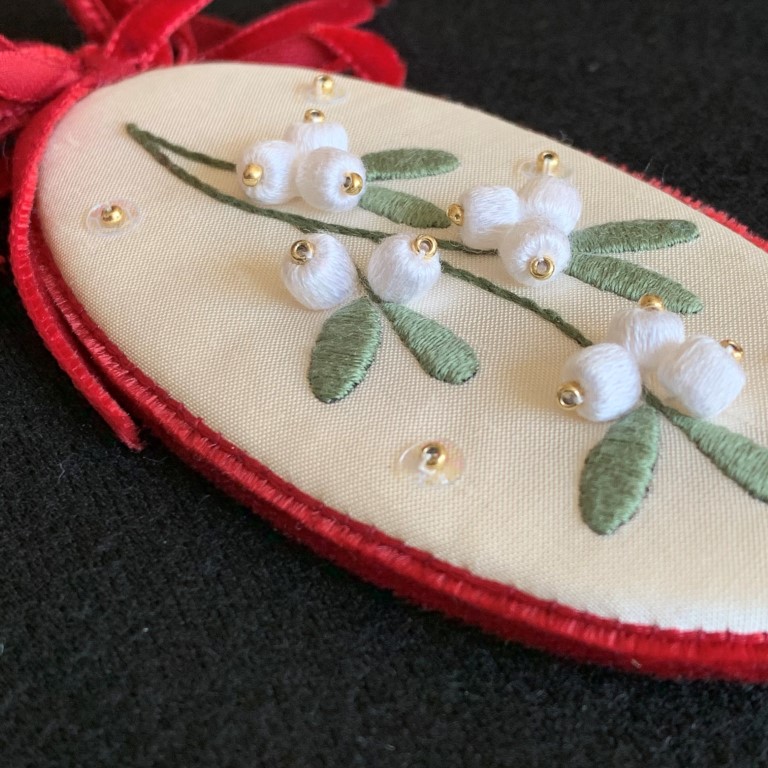 On Kiss Me Under the Mistletoe, students first learn to transfer the design using the "tissue paper" method. Then we'll explore introductory Stumpwork embroidery techniques as students pad with stitches and wrap beads to create berries. Finally, we'll finish the embroidery into ornaments using festive velvet ribbon. Learn more and get a reminder.
Registration: April 6 – May 4, 2022. Class schedule: July 6 – August 3, 2022.
New Virtual Lectures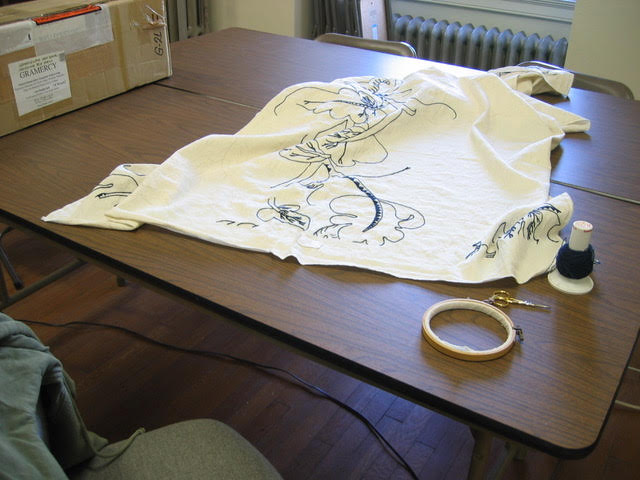 Join lecturer Candy Marang for a virtual lecture on Conservation and Re-Creation in Textile Conservation at Stan Hywet Hall & Gardens. We will look at the Cromwell bed linens and other recreation projects worked on by the Stan Hywet Needlework Guild. Learn more and get a reminder.
Date: Sunday, March 13, 2022 1PM Eastern Registration: February 14-21, 2022 1PM Eastern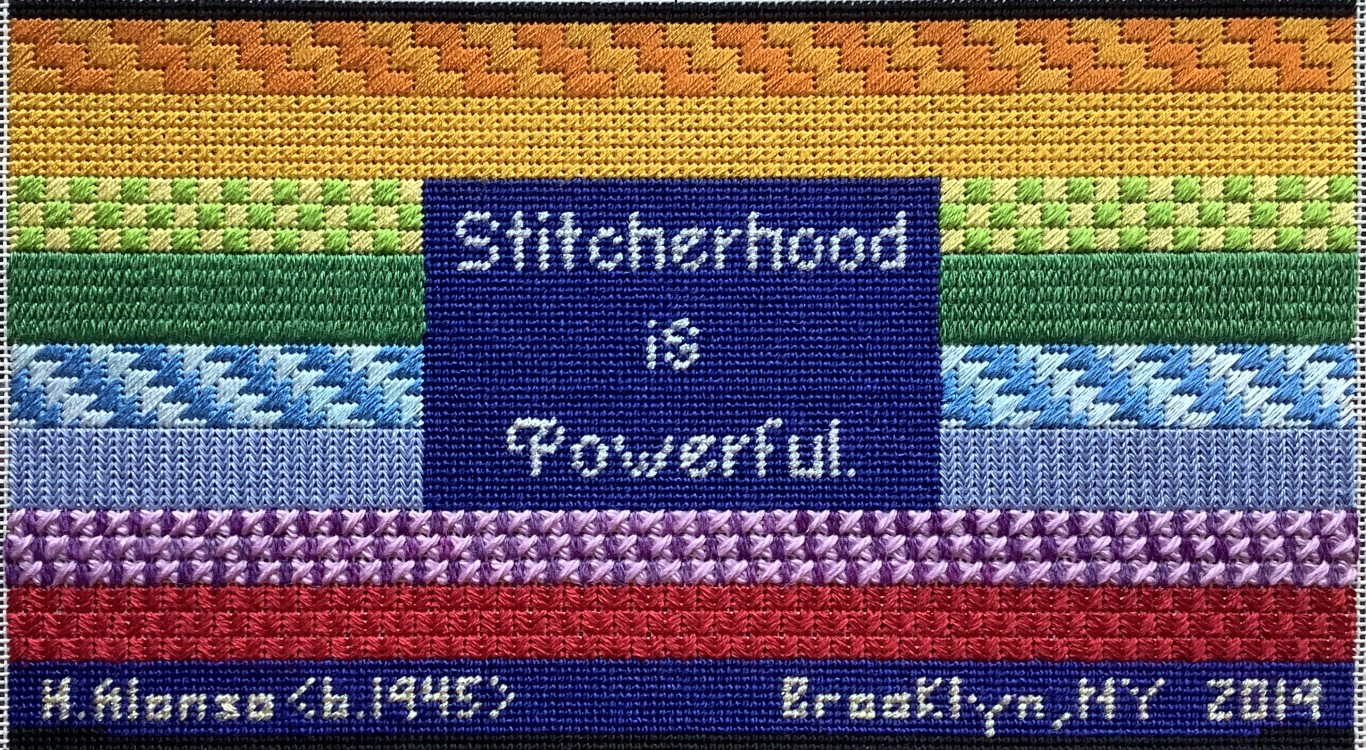 In 1973, Harriet Alonso took her first needlepoint class. Within a year, she was designing and stitching her own "political posters." This talk will include her work from the 1970s and early 1980s which reflect the history of its day as well as new pieces reflecting more recent times. Learn more and get a reminder.
Date: Sunday, April 10, 2022 1PM Eastern Registration: March 14-21, 2022 1PM Eastern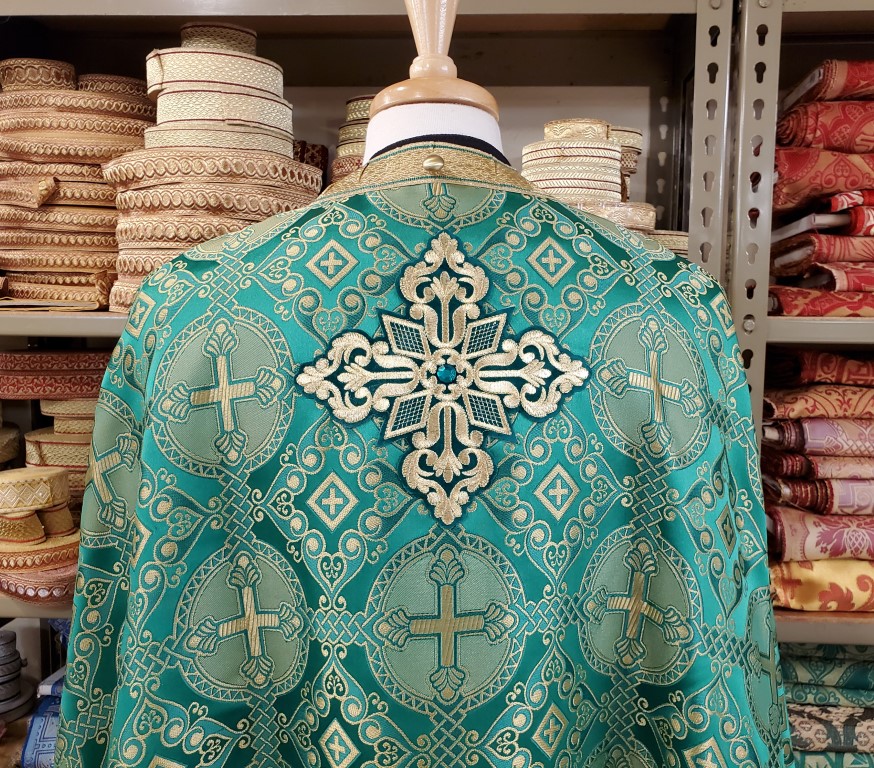 Master ecclesiastical tailor Krista West has made church vestments and paraments for Greek Orthodox churches throughout North America for over 25 years. She will introduce us to this world of color, ornament, and sublime beauty by sharing about her work and explaining how vestments and paraments are made and used. She has lectured extensively throughout the US and is an enthusiastic speaker on this fascinating topic. Learn more and get a reminder.
Date: Sunday May 15, 2022 1PM Eastern Registration: April 11-18, 2022 1PM Eastern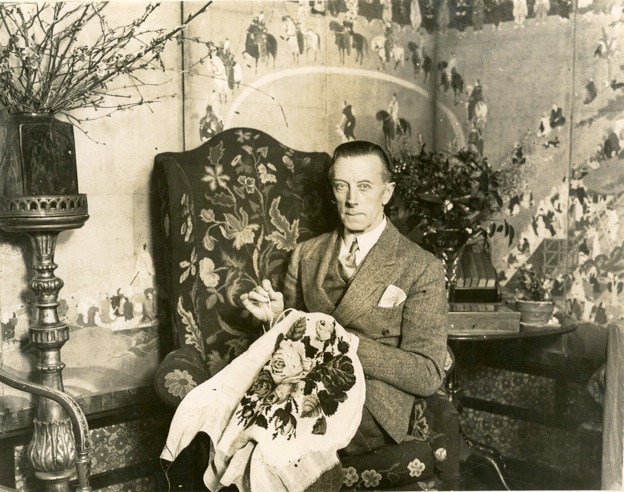 By bringing to light a fascinating range of surviving textiles by men in public collections and private hands and taking the English embroiderer Ernest Thesiger as a central case study, this talk will show that needlework by all sorts of men deserves to be rescued from obscurity and re-evaluated. Learn more and get a reminder.
Date: Saturday, June 11, 2022 1PM Eastern Registration: May 16-23, 2022 1PM Eastern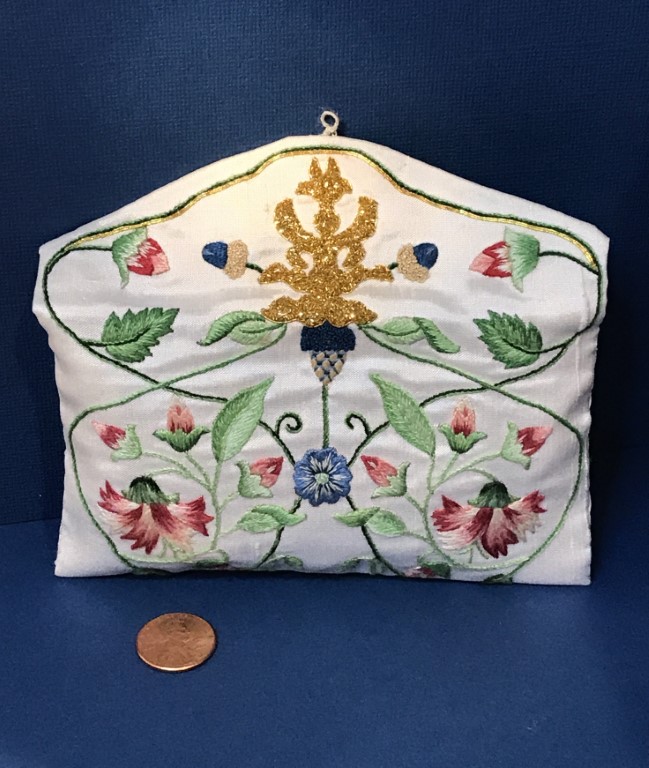 Thomas Trevelyon, a London craftsman of whom little is known, created his miscellany in 1608 when he was about 60 years old. Join Kathy Andrews for a brief overview of the concept of a miscellany. We will see a facsimile of the Miscellany and explore the embroidery designs within. Participants will see both period and current examples of embroidered pieces whose designs are inspired/taken from the Miscellany. Learn more and get a reminder.
Date: Sunday, July 10, 2022 1PM Eastern Registration: June 13-20, 2022 1PM Eastern
New Correspondence Courses For Groups
Gather your favorite stitchers, make a group and sign up! If you are interested in registering for these Group Correspondence Courses, you can learn more about the process and download the registration form in our Group Correspondence Course page.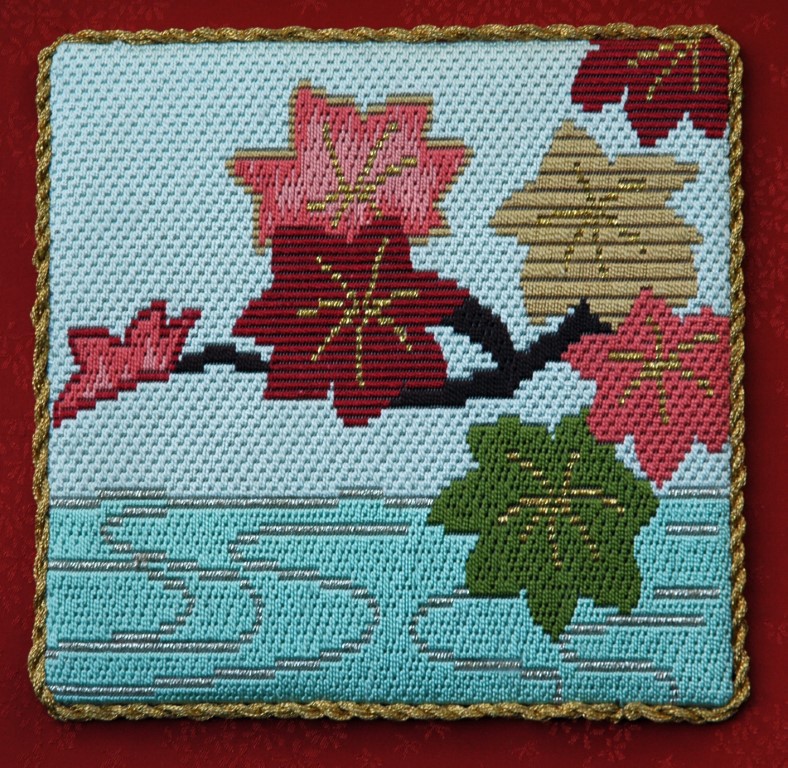 Fall Colors is a study in traditional Rozashi embroidery. The leaves, the water, the water lines, the sky, background are a study in the stitches that are traditional to Rozashi. Learn more.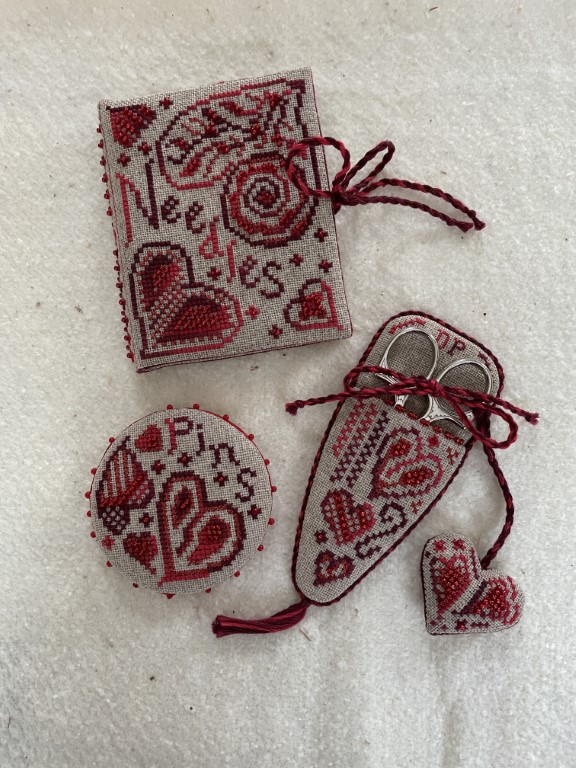 Hearts for You with Denise Harrington Pratt is an opportunity for the student to learn a variety of finishing techniques for use with counted thread work and to create a lovely four-piece set of needlework accoutrements. Learn more.
If you are looking for more courses you can register for individually right now, we have 5 great GCC Lightning Rounds available through February 28. These are a selection of courses from our Group Correspondence Courses, made available for individual members to register for a limited time. Every quarter a new selection of courses is announced. See them here!