Price
$175 per Group + $43 Text per Student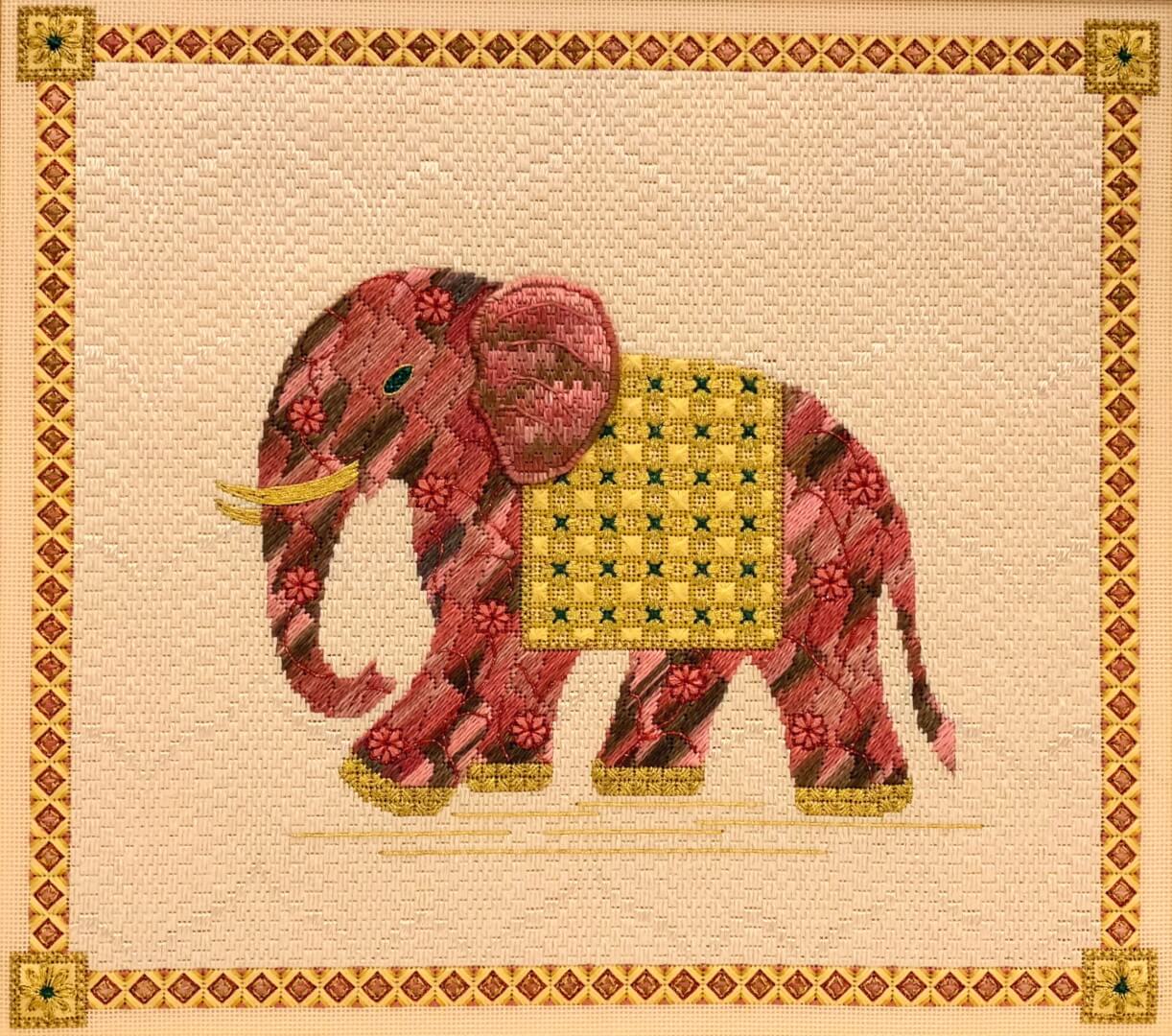 Maharajah's Elephant is a glitzy fantasy creature. Perhaps it is a jeweled decoration in a wonderful palace. It could be a toy for the Maharajah's son and heir. Or maybe a Maharajah really can have a brightly colored elephant with gold feet and tusks! Let your imagination loose when choosing your colors and threads. The decorative border is optional.
Although the primary goal of this project is to teach you the technique of canvas appliqué by attaching the ear to the elephant, you may complete the project by stitching the ear directly on the canvas ground fabric.
Stitches used include tent, rice, eyelet, swirl, alternating Scotch, mosaic, Rhodes, satin, and brick as well as several cross stitches including double, upright and Smyrnas. The background is a bargello pattern.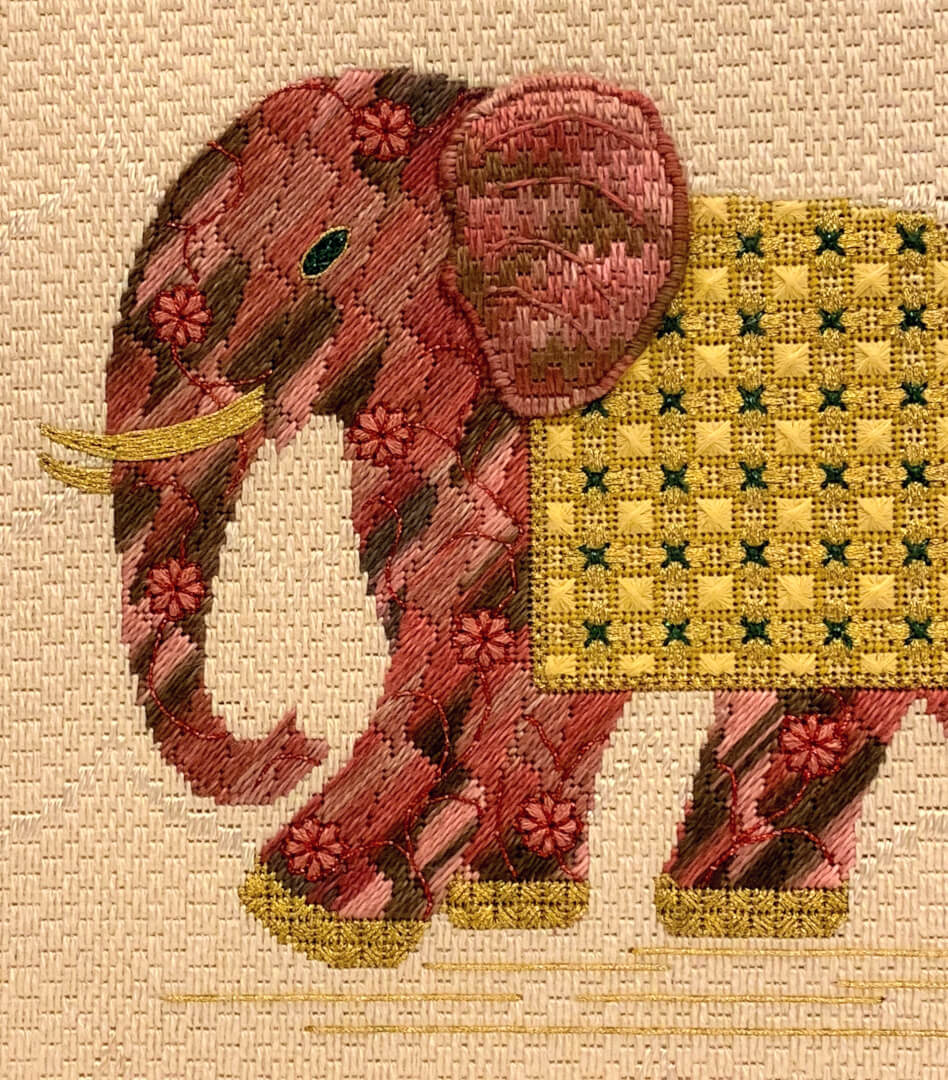 Maharajah's Elephant information
Project: framed piece, standup or bag insert
Size of Design Area: 12 x 13 inches
Ground Fabric: 18 count mono canvas
Types of Threads Used: Kreinik 1/16 Ribbon, cord, #12 and #8 braid, Watercolours®, Needlepoint Inc silk, and Rainbow Gallery Silk Lamé Braid and Patina®. The primary background thread for the blue elephant is DMC® perle coton #5, while the red elephant uses Vineyard Classic Silk.
Colors Used: Student's choice.
Skill Level: Intermediate.
Prerequisites: The student should be comfortable using compensation and reading stitch diagrams and charts.
Time: One organizing and five working meetings, six months.
Text: $43.00 per student, 53 pages with color scans of stitched piece.
Supplies: approximately $115.00 for the blue model. The use of silk for the red model background increases this by approximately $10.00.
Wondering how Group Correspondence Courses work? Learn more here.