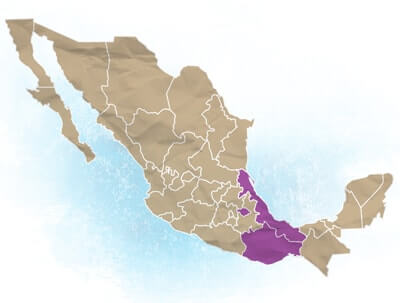 Have you been thinking about the opportunity to get away? Especially once the snow starts flying again? Somewhere close, no oceans to cross. Come join us in our Extended Study Program to Mexico! One of my favorite countries to travel in.
Our first ESP to Mexico was last year and it was a marvelous trip. We spent most of our trip in and around the State of Oaxaca, which is a more provincial area, but full of charm, good food, textiles and shopping.
We will be traveling with Tia Stephanie Tours, which I've traveled twice with now. Stephanie spent many years of her childhood in Mexico, speaks Spanish fluently and knows everyone connected with textiles. She convinced little old ladies to travel 12 hours on a bus, each way, with garbage bags full of the most beautiful embroidery imaginable.
We were treated to embroidery classes with local experts, and museums full of embroidery from different indigenous tribes living back behind the furthest mountains. We also had the opportunity to speak with men bringing back nourishing native crops and ancient water collection systems for conservation and irrigation in remote and dry areas.
Our next trip will be a slightly different itinerary, we will start in the old city of Vera Cruz and work our way to Oaxaca City. The dates are 31 January to 10 February 2019.
Plan NOW for this colorful, stimulating adventure. Deadline coming soon—end of 2018. Registration in January will be accommodated, depending on space available. We still have room for a few more registrants. For complete itinerary and registration form, click here.
Update that passport and come travel and stitch with us!
Vaya con Dios (go with God) – Kathleen Weston, EGA Member from our Turquoise Trail Chapter