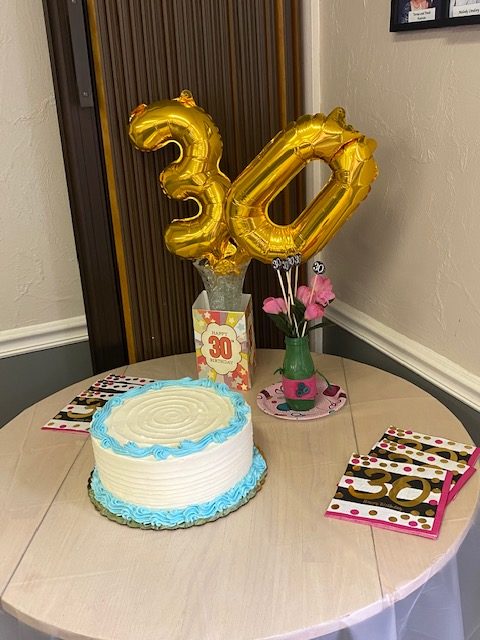 The Laurel Chapter of the Embroiderers' Guild of America (EGA) celebrated its 30th anniversary on March 5 in Hendersonville, North Carolina. The two-day anniversary celebration began with a needlework workshop on Ukrainian embroidery presented by Ms.Terri Bay on Wednesday, March 4.
The following day Ms Bay presented a special lecture on whitework embroidery to the chapter. Ms. Bay compared and contrasted whitework in many different forms and had beautiful samples to display, plus she shared her collection of out-of-print books on whitework.
The celebration continued with a quiche and salad luncheon followed by the cutting of the special birthday cake. There were beaded mountain laurel
blossom party favors given to each chapter member in attendance plus a birthday game where each participant chose a birthday gift.
Sue Osterberg, The Laurel Chapter President, expressed her heartfelt appreciation to all the members who made this event so very special. Everyone had a good time and learned something new in the process. – Janet Stewart
Interested in learning from instructor and designer Terri Bay? We have limited spaces available for our upcoming Extended Study Program with Terri Bay in September. On this ESP, you will be working with Terri on Isabella: A Ukrainian Whitework Sampler. Learn more.
See photos of our celebration below!