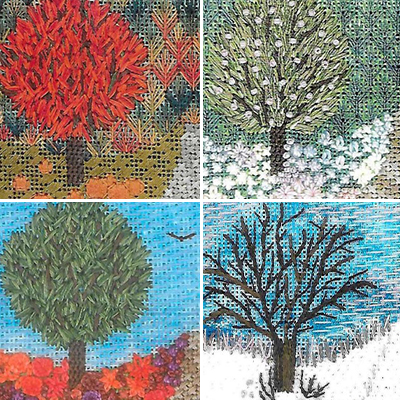 The Education Department is pleased to announce the release of the revised Petite Project landscape series by Karen Wojahn.
Spring Landscape, Summer Landscape, Autumn Landscape and Winter Landscape had been released in the late 90s and early 2000s. Since their release a number of threads have become unavailable so the revision was to give generic color names for threads along with current substitutions and /or the original threads used.
Members can utilize their stash or purchase new to give the landscapes the look of their locale. Giving the generic name for colors also allows members to select appropriate threads if the cover image is printed in black and white.
All 4 projects are now available for download on the Petite Projects Page. Member login is required.