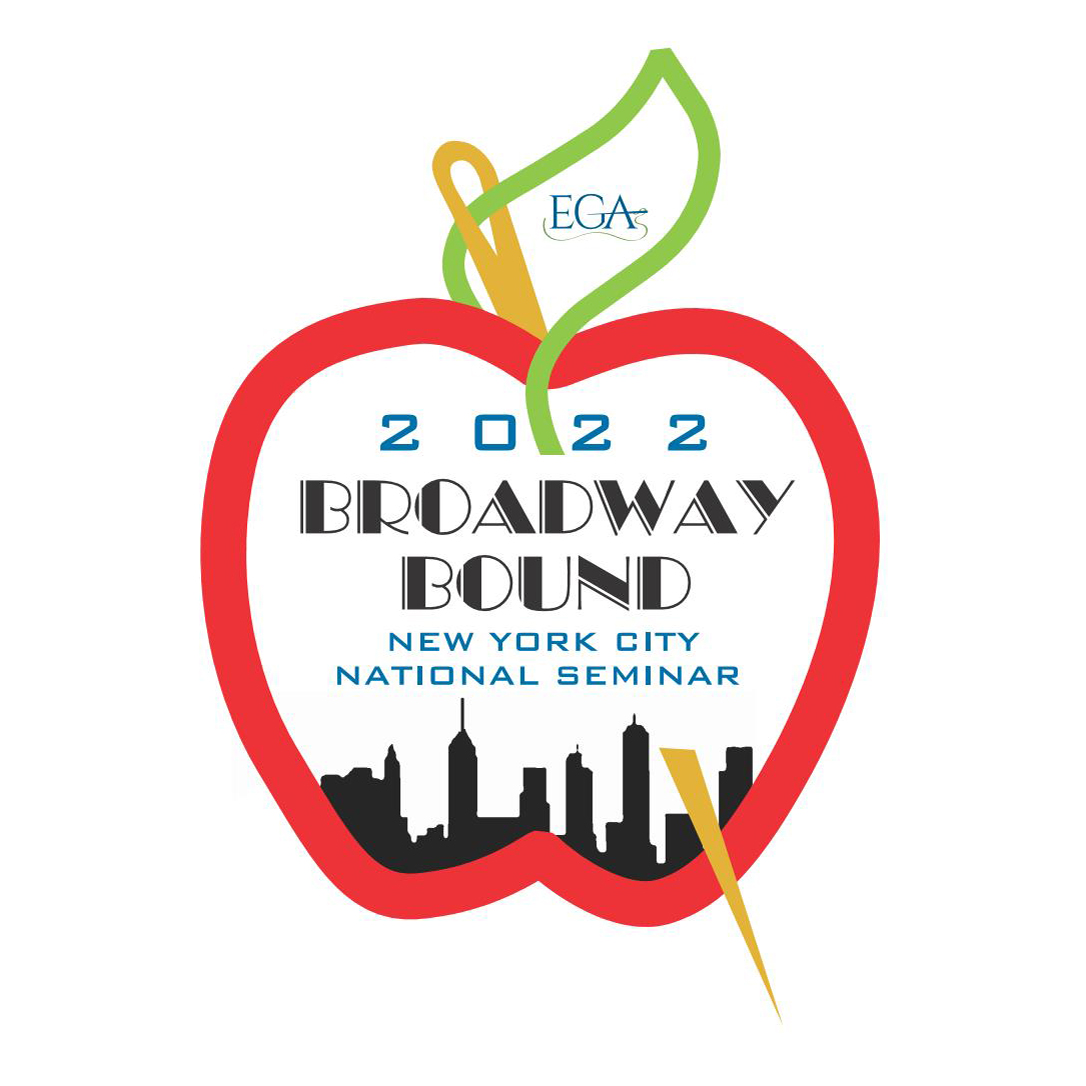 The Metropolitan Region invites you to join us in New York City from August 24 – 28, 2022 for the 2022 EGA National Seminar, Broadway Bound. We have sixty-eight classes to select from in a variety of embroidery techniques. Thirty-two talented teachers from the US, Canada, Australia and South Africa will be joining us.
Our seminar hotel is the New York Marriott Marquis located at 1535 Broadway in New York City. The Marriott Marquis is a vibrant fixture of Times Square and brilliantly captures the iconic energy and spirit of Manhattan. Times Square is a major commercial intersection, tourist destination, entertainment center, and neighborhood in the Midtown Manhattan section of New York City that is home to forty-one theaters. Enjoy a diverse array of culinary options from around the world, as well as a vibrant nightlife, on Restaurant Row, just minutes from the Marriott Marquis.
Early Registration for Seminar 2022 will be held online from September 5 to October 5, 2021. All registrations received during this time will be treated equally.
For more information regarding registration please email Asst. Registrar Christene Thurston at Registrar2022@egausa.org. For more information about a class please email Dean of Faculty Ellen Saines at Faculty2022@egausa.org.
We hope that you will be Broadway Bound!
Janice Meyers
2022 National Seminar Chair
SeminarChair2022@egausa.org
See some of the classes below, and visit the 2022 Seminar Classes page to see all the classes!