The Education Department is pleased to announce the release of Introduction to Crewel and Surface Embroidery Technique Basic by Judy Jeroy with illustrations by Joanne Ingersen. All EGA members can download these on the links below or by visiting Document Downloads. Not a member yet? Learn more about the Benefits of Joining EGA here.
Introduction to Crewel and Surface Embroidery by Judy Jeroy, member of our Tidewater Chapter in Virginia is designed to help you broaden your knowledge about areas of embroidery to which you may not previously have been exposed. For beginners, it will offer the opportunity to learn the basic stitches worked in the proper manner. For long-time embroiderers, there still may be a new hint or tip. Fundamental stitches are offered in this program as well as information on materials, threads, devices, and methods used by the author.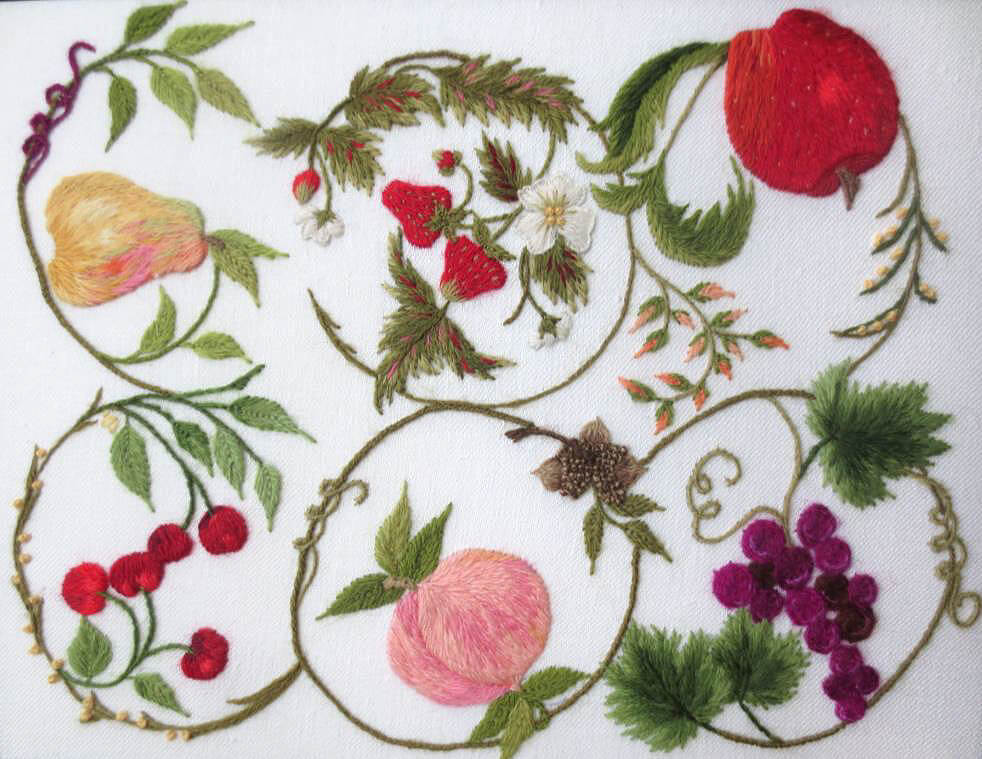 Also being released in the Guideline Series is Evaluating Embroidery: Judging Your Own Work. This guideline should be helpful for all stitchers to assist in improving their stitching.