In November 2019 our Constellation Chapter in the Mid Atlantic region, participated for the first time in the Beyond Needlework Exhibit at Montpelier Mansion in Laurel, Maryland. The show included works done in a wide variety of techniques including embroidery, rug hooking, quilting, felting, fabric painting, weaving, beading, needlepoint, crocheting, knitting.
We had more than 25 pieces entered in the show. They were displayed beautifully in the three room exhibit. Edna, the exhibit organizer, did a wonderful job setting up the show and in showcasing our guild.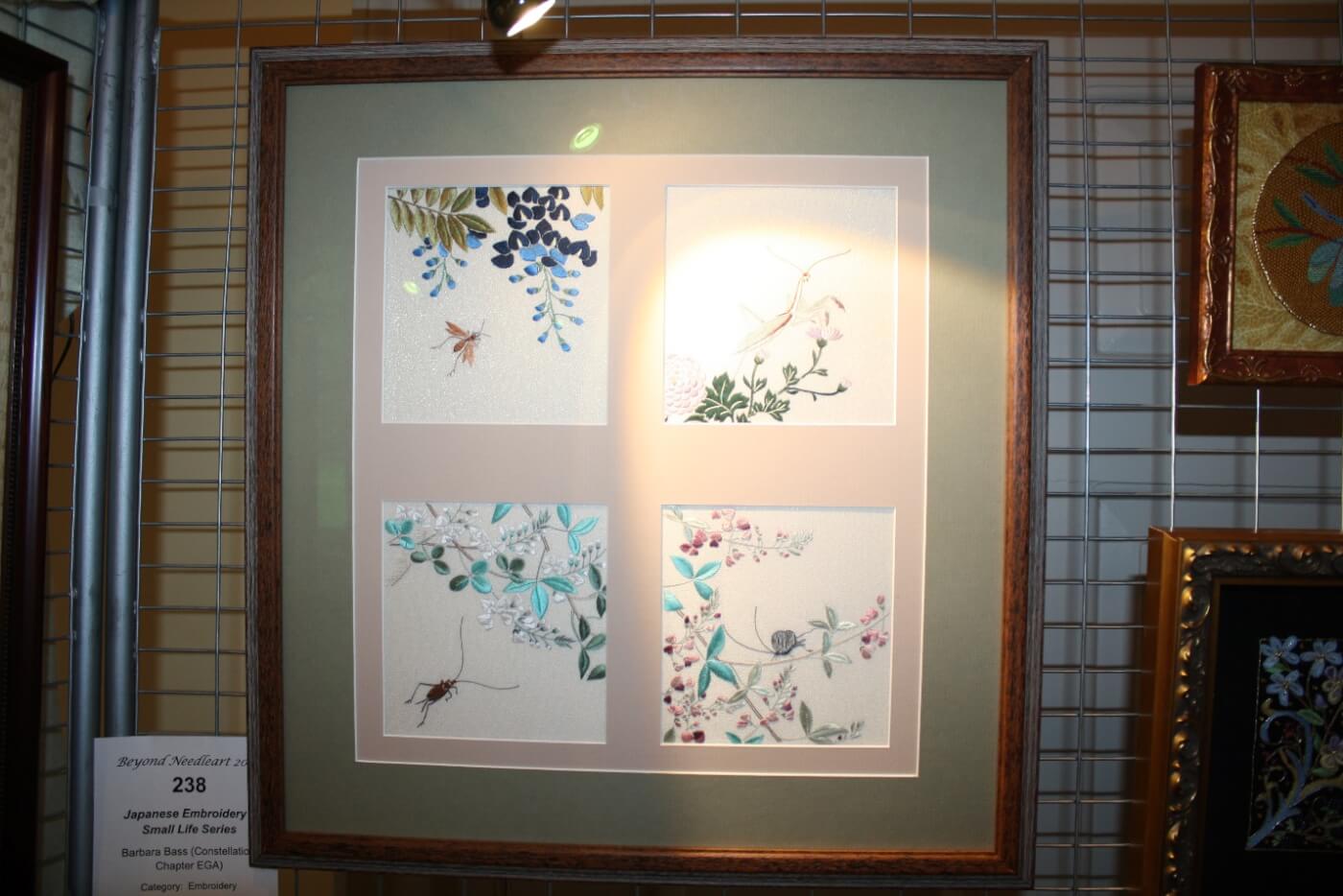 The show was not juried but there were opportunities to vote for your favorite piece. The two winners of the people's choice award were both from the Constellation Chapter. Donna Finley won for her multimedia piece that was taught at our chapter by Catherine Jordan and framed by guild member Terri Tubergen. And Barbara Bass won for her Traditional Japanese Embroidery(pictured above).
This activity was a huge success and we are very excited to participate again in 2020.