Come join us as we explore the techniques of Contemporary Geometric Beading forms Sam Norgard. This Extended Study Program will take place in Williamsburg, Virginia on November 7-12, 2021. The registration deadline is September 15!
In exploring forms students will look at simple triangles and learn how to use them as a tool to detonate / create negative space frames.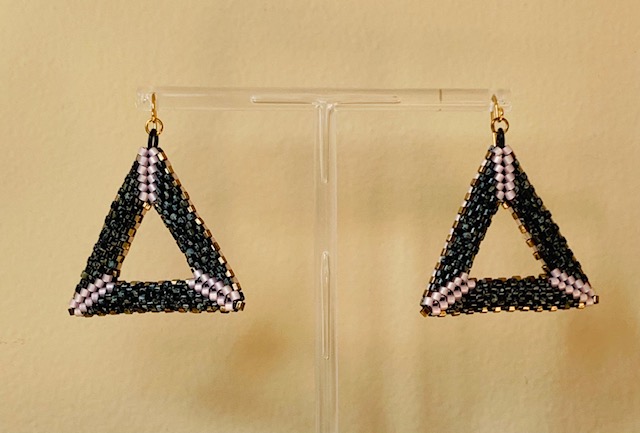 Continue to build upon this by creating bracelets and other objects.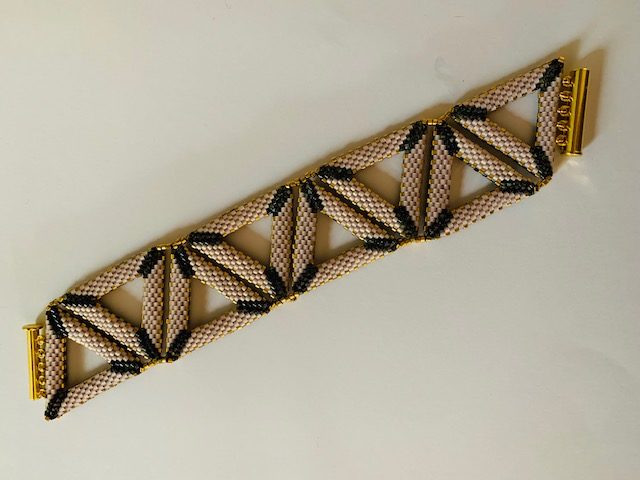 Students will also explore warped squares and their relationship to the creation stars; 5 point and 6 point, and other possibilities.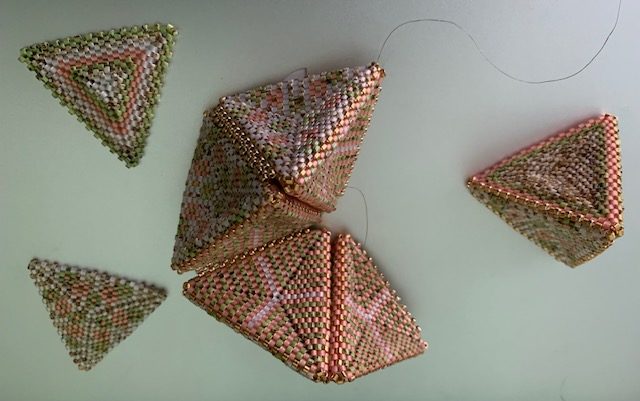 This will lead us to the project work which will be to explore triangles, their relationship to tetrads, and, next to explore tetrads in pairs and the pairs relationship to kaleidocycles and to cycle bracelets.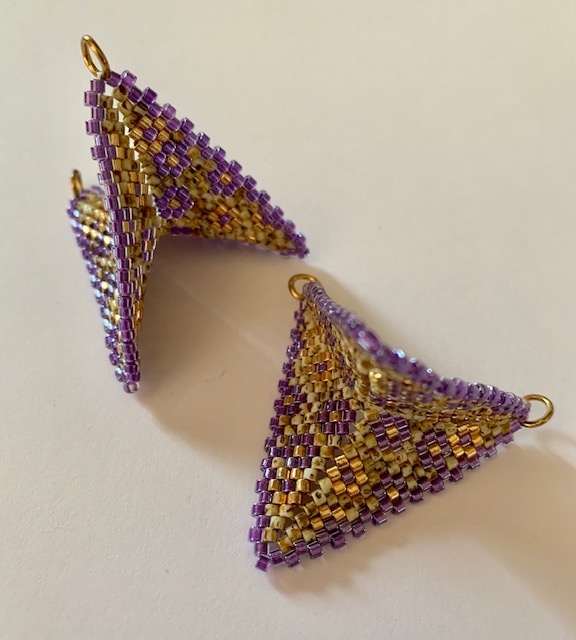 Students will be equipped to complete their projects as kaleidocycles, cycle bracelets or necklaces.