Get Started
This course is currently closed
Sartorial Embroidered Gowns of Marjorie Merriweather Post 1900-1929
Lecturer: Howard Kurtz
Date: Saturday, December 10, 2022 1PM Eastern
Registration: November 14-22, 2022 1PM Eastern
Marjorie Merriweather Post was the only daughter of C.W. Post and the heiress to the Post cereal fortune. She was born in the late-Victorian era and came of age at the turn of the twentieth century. Marjorie lived during a time when American fashion underwent some of the most rapid and transformative changes in history. She created a distinctive, elegant image and worked closely with fashion designers across Europe and the United States. Young Marjorie saved many of her dresses, knowing that her clothing represented not just her own style, but was also a historical record of women's fashion. This presentation will explore the elaborate embroidery that exists on many of her early day and evening dresses, from 1900 through 1929.
Registration is now closed. 
Registration is limited to 100 EGA members and will remain open for a full week. Not a member yet? Join here! Once registration ends, the entire list will be run through a randomization app and the list of attendees will be filled in that randomized order with the remaining members added to a waitlist. Learn more in our Virtual lecture Series page.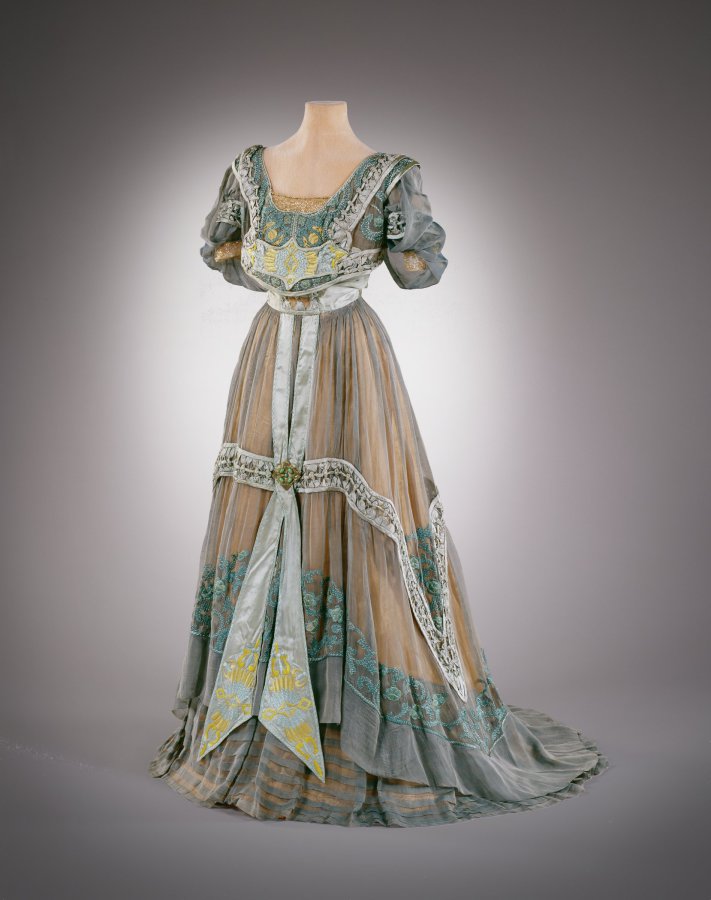 Howard Vincent Kurtz has an extensive and diversified career in costumes, which has involved professional design, academic teaching, and work as a fashion historian. He is Professor Emeritus of Theater at George Mason University in Fairfax, Virginia, While at Mason, he served as the Associate Curator of Costumes and Textiles at Hillwood Estate, Museum and Gardens in Washington, DC, the former residence of the Post cereal heiress, Marjorie Merriweather Post. Howard is a Fellow of the Costume Society of America and lectures on topics related to historical dress throughout the East Coast.