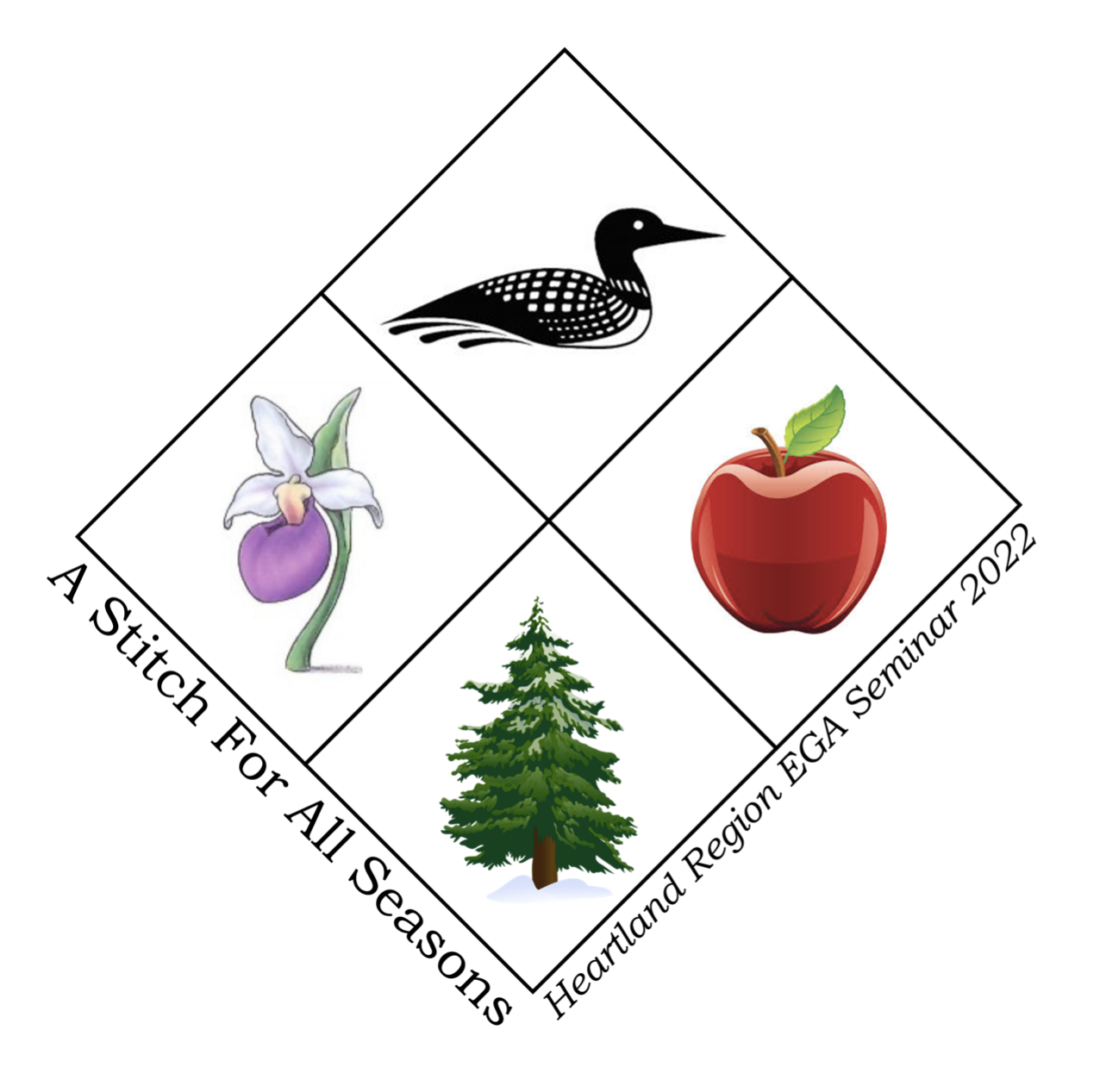 Greetings to all Embroidery Teachers! The EGA Heartland Region Seminar 2022 sponsored by the St. Paul Needleworkers Chapter will be held June 17 through 19, 2022 in Minneapolis, MN. The theme for the seminar is "A Stitch for All Seasons".
We are seeking proposals for one-, two-, or three-day classes. Teaching proposals must be your original designs but may have been taught previously in other venues. Our goal is to offer classes at all skill levels, beginner through advanced, that cover a wide variety of techniques.
Workshop proposals should include:
● A completed ICNA Standard Proposal Summary Sheet
● A course description with an overview of the material covered and class goals;
● A list of kit contents and estimated cost;
● A photograph of the finished work, or for a notebook course, sample pages
● Your resume and teaching history.
Arrival will be on Thursday, June 16 and departure on the evening of Sunday, June 19 or the morning of Monday, June 20. The Seminar committee will pay the following:
● $400/day teaching fee
● Hotel lodging, 4 nights, single occupancy
● Banquet dinner plus per diem
● Ground transportation to and from airport in Minneapolis and in the teacher's home city
● Economy round-trip air fare or mileage
● Baggage fee for up to 2 suitcases
Proposals must be received by September 15, 2020. The Seminar Faculty Committee will meet October 1, 2020 and notify respondents immediately thereafter of class selections.
If you have questions, please contact Denise Beusen, Dean of Faculty, at denisebeusen@gmail.com.
The Twin Cities are a magical place as the summer solstice approaches with sparkling lakes and long sunny days, and we look forward to sharing them with you.
– Denise Beusen, Dean of Faculty