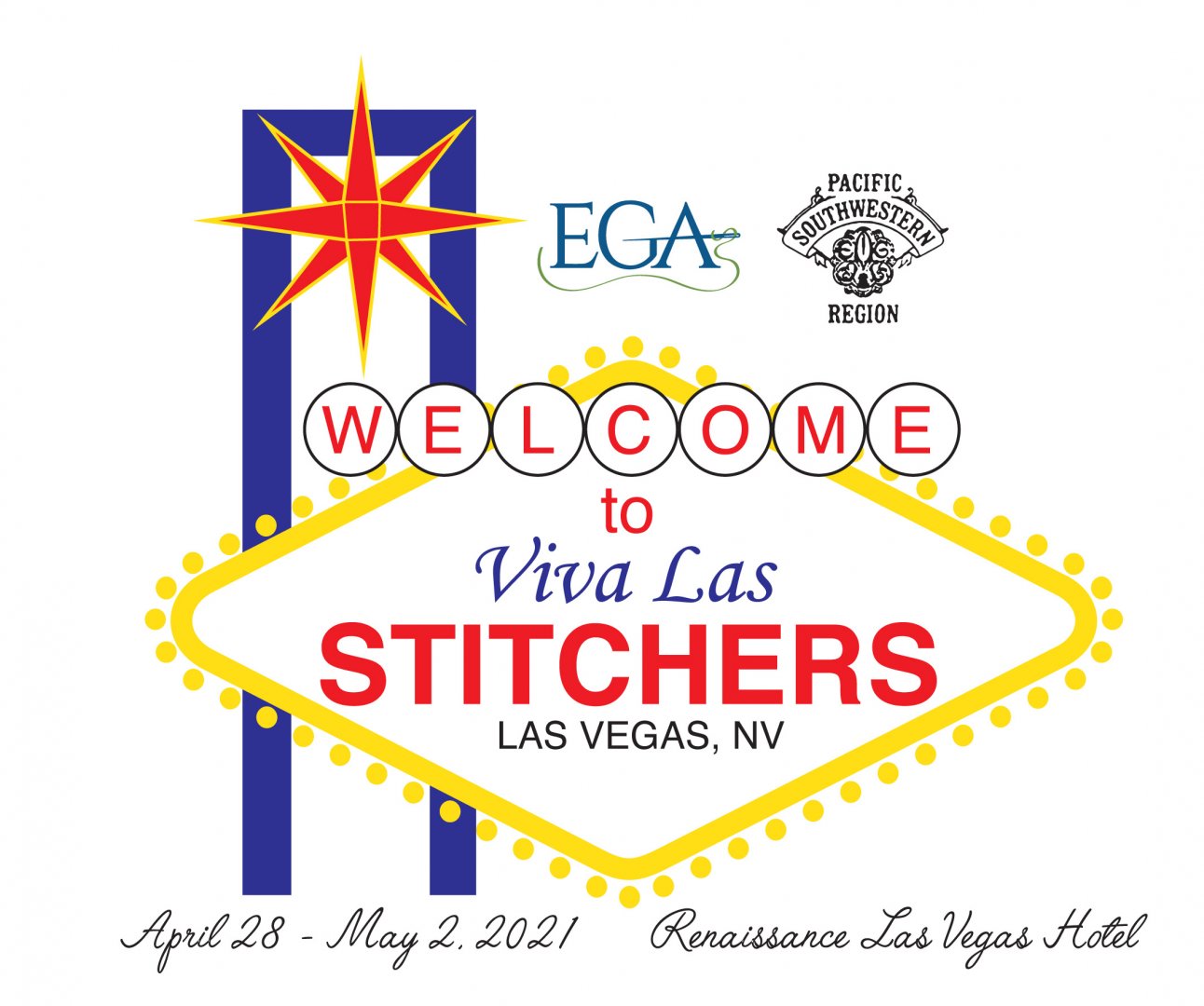 Our Pacific Southwestern Region will be hosting their 2021 Seminar "Viva Las Stitchers" April 28 – May 2, 2021 at the Renaissance Las Vegas Hotel.
A variety of 1-, 2-, 3-, and 4-day classes will be offered in several techniques and proficiency levels. Teachers are encouraged to submit a variety of proposals of multiple lengths so that we can provide the best classes to fit the need of our stitchers.
Teacher compensation will include:
• $350 per day for teaching
• Economy round-trip airfare, parking at airport and transportation to/from home airport, or current 2021 IRS mileage rate for traveling by automobile from home to Las Vegas, whichever is less
• Hotel accommodations with double occupancy.
• Parking for car each day if driving. Carpooling is highly encouraged.
• The hotel will provide breakfast and lunch each day. On Sunday, May 2 there will be a nice sit down lunch (like a closing banquet). Dinner not to exceed $50 per day for those teachers contracted for multiple days.
If you are interested in participating or have questions, please contact PSR 2021 Seminar Faculty Chair Linda Geddes at glcgedde@pacbell.net.
Submit your proposal(s) with picture or sketch electronically or by postal service, whichever is convenient for you, no later than December 31, 2019. Electronic proposals can be sent to Linda Geddes at glcgedde@pacbell.net.  Proposals can also be sent by mail, if you would prefer this, please contact Linda.