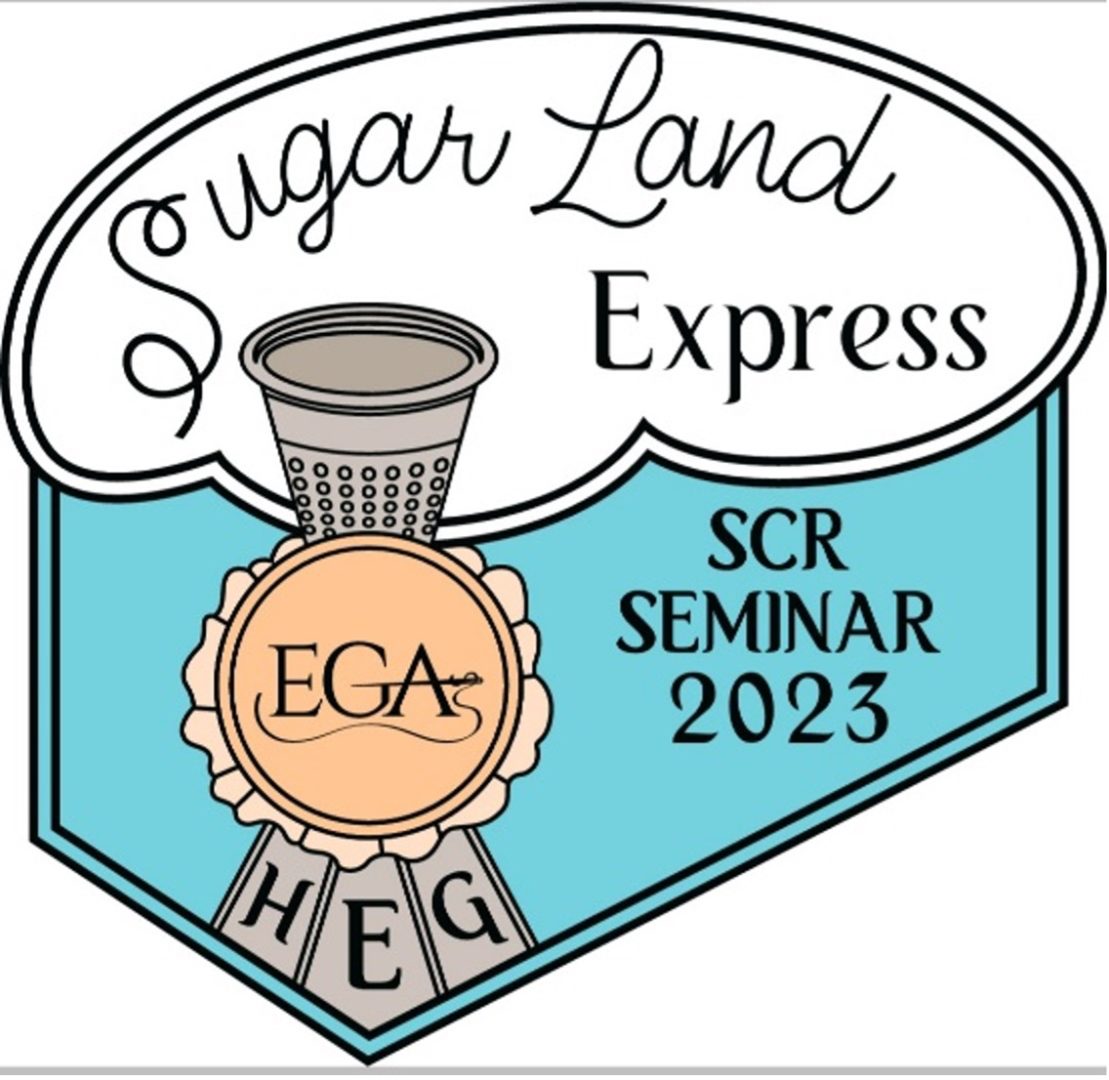 The South Central Region of The Embroiderers' Guild of America is pleased to announce Seminar 2023, "Sugar Land Express," hosted by the Houston Embroiderers' Guild (HEG) on June 6-10, 2023, at the Marriott Town Square in Sugar Land, Texas (Greater Houston area).
A selection of 1-day, 2-day, and 3-day classes will be offered in several techniques and proficiency levels. We invite you to submit a variety of proposals of multiple lengths (1-day, 2 day- or 3-day classes) to allow us to balance our schedule as we strive to contract each teacher for all three teaching days. The classes will be held on Thursday, June 8; Friday, June 9; and Saturday, June 10.
Teacher compensation includes:
• Teaching fee of $425 per day.
• Hotel accommodations at the Marriott Town Square with choice of room options
– Private room for four nights – Wednesday through Saturday
– Room with another teacher and we will pay for five nights
– Room with someone other than another teacher at seminar, and we will pay your share of five nights.
• The lesser of Economy round-trip airfare or current 2023 IRS mileage rate for traveling by car, plus related travel expenses (transportation to/from airport, parking at airport or hotel)
• Meals during the period of the contract: three lunches on Seminar class days and one Seminar banquet
•$60 per diem for other meals and incidentals.
If you are interested in participating or have any questions, please contact SCR 2023 Seminar Dean of Faculty Terri Zievers at scr2023deanoffaculty@gmail.com.
Submit your proposal(s) with picture or sketch electronically no later than October 15, 2021, to: scr2023deanoffaculty@gmail.com. As requested by EGA, the ICNA Standard Proposal Summary Sheet must be the first page of each proposal. We look forward to receiving your proposals.
Attachments
ICNA Standard Proposal Summary Sheet
SCR Proposal Submission Guidelines 2023
SCR Proposal Item Submission Sheet 2023