Today we are sharing a gallery featuring the beautiful embroidery pieces from our 2022 Golden Needle Awards!
The work in the 2022 Golden Needle Awards exhibit included original, adaptions and non-original pieces along with EGA class pieces, thus displaying many different techniques from EGA members. The theme for 2022 was: What I Love. We want to congratulate all the winners and participants!
If you missed participating this year, you still have plenty of time for 2023! During the first week of September in 2023, we will be holding the 2023 Golden Needle Awards, our annual judged (but not juried) themed awards exhibit at the EGA National Seminar, "Boston Stitch Party" in Boston, MA. The theme for 2023 is Stitch Party. Learn more and participate here.
Some of these pieces were first showcased at our 2022 National Seminar: Broadway Bound.
Check out some of the pieces below and visit the gallery to see the remaining pieces and for a closer look!
Summer by Ayelet Lindenstrauss Larsen
Best depiction of theme: What I Love. Judges Choice. Original.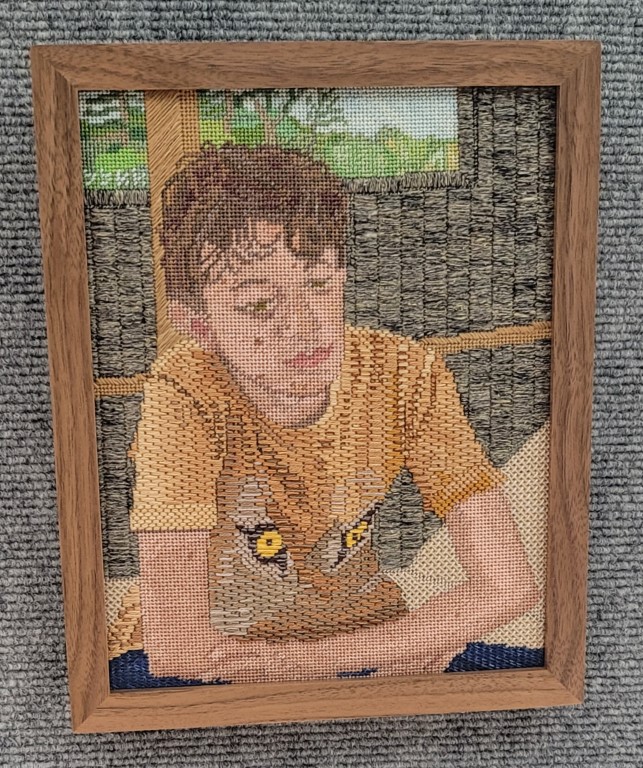 Live, Love and Laugh by Yoko Takano
3rd place: Surface Embroidery.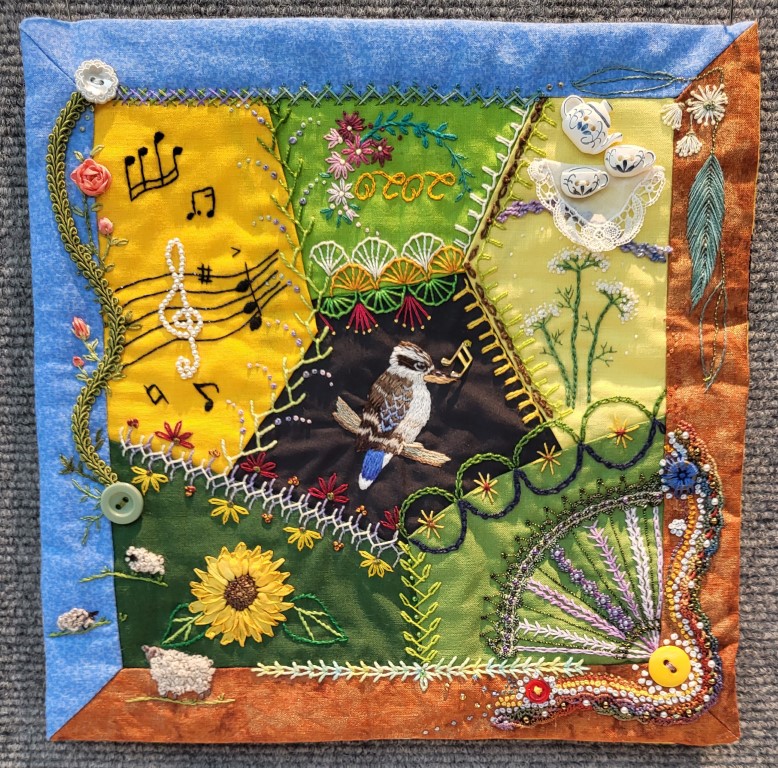 Seaside Houses by Cathryn Curia
2nd Place: Canvas. Non Original.