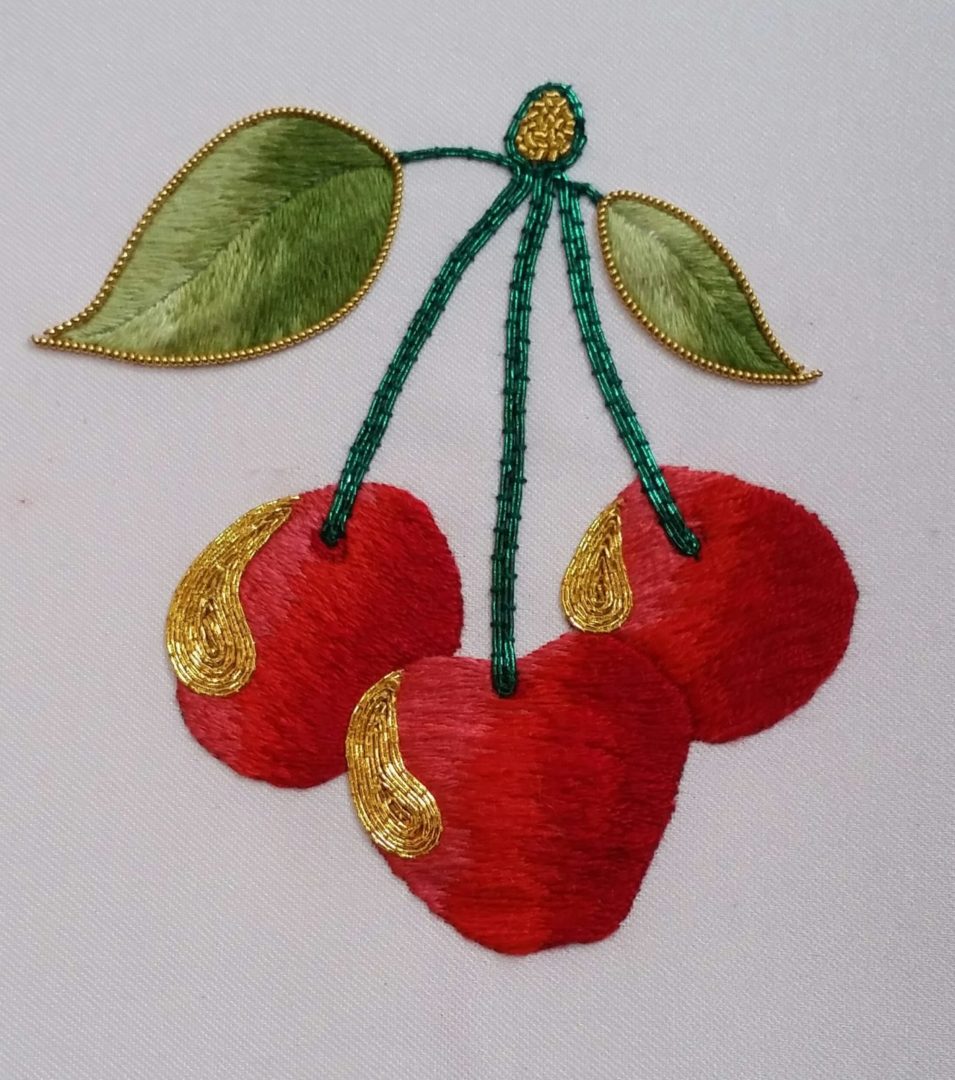 The Metropolitan Region is offering digital patterns of original designs created by two of our members — Kate Festo, Nutmeg Stitchers Chapter and Barbara Kelly, Skylands Stitchers Chapter. Kate designed Cherries Just for Fun and Barbara's design is Inch by Inch: Violet Ruler Case. Each design will cost $5.
Members will pay for the designs individually and will receive the applicable instructions via pdf; no hard copies of these designs will be provided. The member will be able to follow the instructions and complete the project without having the designer available to answer questions. This will not be an online class; there will be no monitoring or instructing from the designer after the instructions are sold. Chapters are encouraged to have their members purchase these designs to be used as chapter programs. Please respect copyright laws by not distributing these designs.
Cherries Just for Fun is a 3" X 3" silk and metal design stitched on a silk foundation using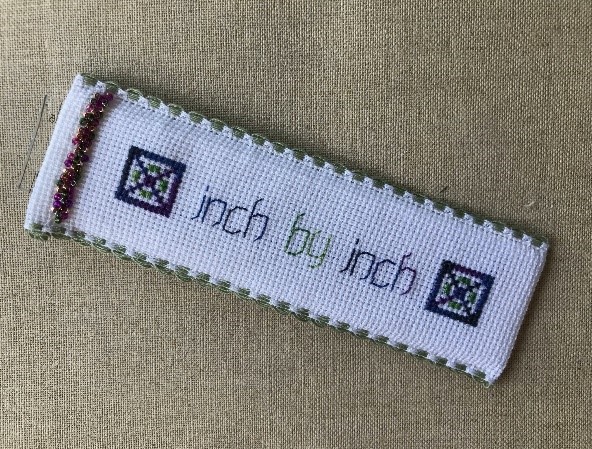 Splendor, Au Ver a Soie d'Alger, Kreinik and pearl purl.
Inch by Inch: Violet Ruler Case is 6 ¼" long and fits a 6" ruler. The fabric used is 2" wide Ribband; floss and size 11 seed beads are needed. Finishing instructions are also included.
Please complete the coupon below to receive either or both of these designs and send to Janice Meyers at the address in the coupon, along with your check made payable to "Metropolitan Region EGA" in the required amount. Upon receipt of your check and completed coupon Janice will send the instructions, in pdf, via email.