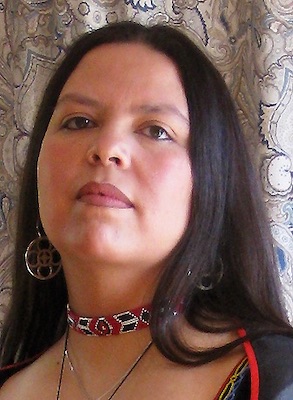 On July 10, 2021, at 1PM Eastern, Naomi Smith will be telling us the Story of the Seed Bead. Naomi is an Indigenous Artist and Educator. She is actively involved in sharing traditional teachings with others. She focuses on the ways of the Indigenous people of the Woodlands and Northeastern region from a historical and contemporary perspective often through the story of beads.
Her artwork embraces ancestral designs in the form of bags, adornment, and accessories using quillwork, beadwork and other indigenous methods and materials
The signup period is open to all EGA members through June 21, 2021 at 1PM Eastern. The signup list will all go to lottery. You will be notified if you are actively registered or on the wait list. Click here to learn more about the Virtual Lecture Registration Process.