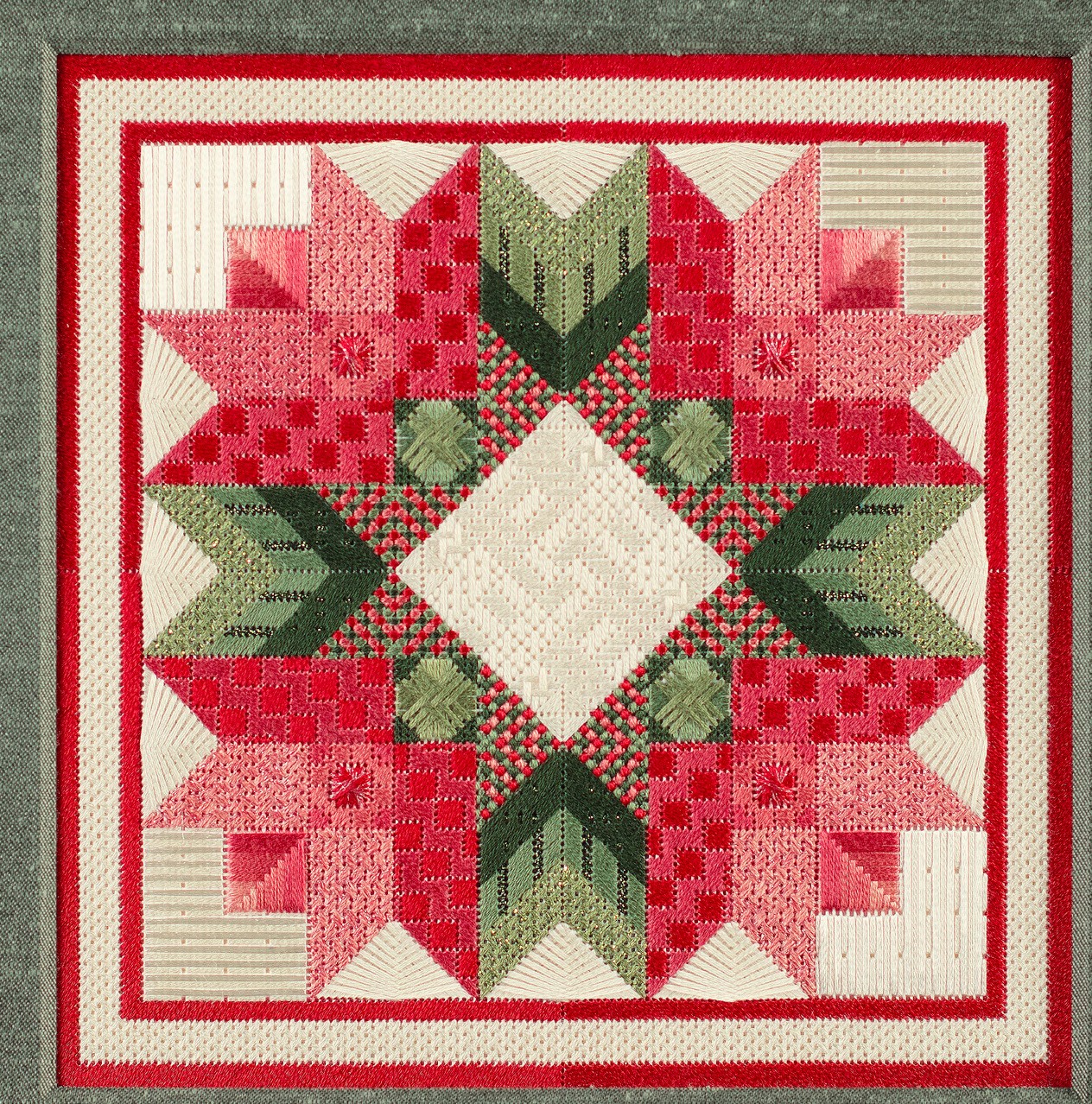 The Metropolitan Region is offering an online class with Margaret Bendig who will teach her design, Posies. Class will begin on February 7, 2022 when the first lesson is emailed; three more lessons will be provided every two weeks. Margaret will also provide Zoom sessions, on an as-needed basis.
Posies is a composition of a variety of stitches to form the ring of flowers with contrast and texture. Four values of a single color are used in the flower design to mimic flowers in Margaret's garden when they are blooming and shedding at the same time. Threads are blended to add highlights to the flowers like freshly watered plants in the garden. The use of different values and textures add life and light to the little design and the variety of stitches makes it a fun project to stitch.
The design is stitched with cotton floss, Accentuate, Silk Lame Braid, metallic thread and Neon Rays. There are five different color ways available: the original coral, yellow, purple, raspberry and Santa Fe.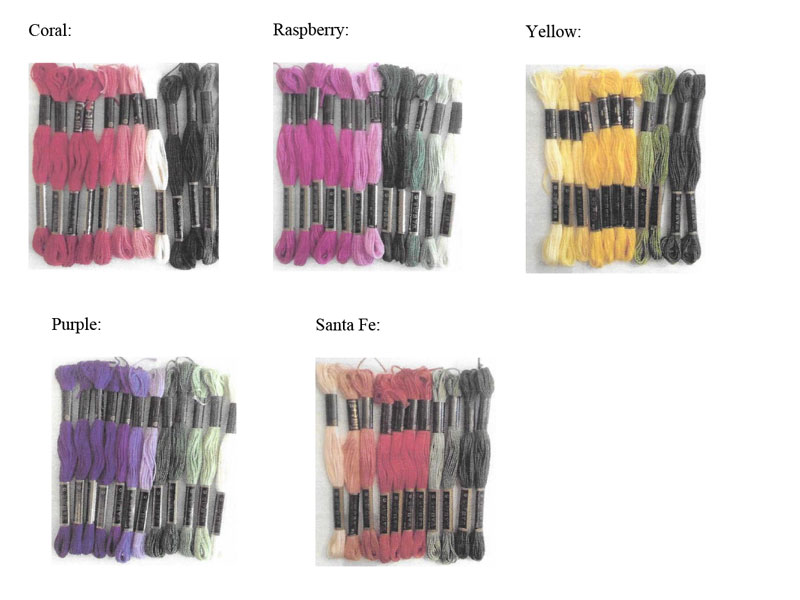 The design is 8 ½" square on 18 count canvas. Students will need to provide 2 sets of 13″ stretcher bars, tacks/staples, scissors, laying tool, usual stitching supplies, and light and/or magnification, if needed. Included in the kit are #24 and #26 tapestry needles and a needle threader.
Registration is now open and will close November 30, 2021. The price of this class is $130 which includes the teaching fee, full kit and shipping of the kit. The registration form and pictures of the offered colorways can be downloaded below. The completed registration form must be accompanied by a check or money order made payable to "Metropolitan Region EGA".
Please contact Janice Meyers, Metropolitan Region Education Chair at GrayceeDM@aol.com with any questions or concerns.
Note: This class is being offered by the Metropolitan Region and will not take place on the EGA National website, egausa.org.