For this month's interview, EGA spoke with J. Marsha Michler about her love of crazy quilting and experience as a needleworker exploring this freestyle technique. Michler's White on White Crazy Quilted Wallpiece Group Correspondence Course is only available as a Lightning Round until August 31, and will be retired as a course on December 31, 2023, so don't wait to sign up if today's post inspires you. Michler will also teach an online studio class next year called Mandala Hoop Embroidery, for those interested in crafting a flowing, freestyle mandala piece.
This post marks a departure from our usual interview style. Like Michler's work, the dialogue soon took on a life of its own, shedding the confines of our established question and answer format to follow Michler's stream of consciousness. It's a fitting divergence for an artist who follows the flow of creativity wherever it might lead! We learned about Michler's introduction to working with scraps as a child constructing clothes for her dolls, her passion for writing novels, and the subjects that inspire her needlework. We hope you'll enjoy this insight into Michler's process…
I love to talk about my needleworking experiences. I thought perhaps I'd give some history—a little background for those who take my classes and use my books.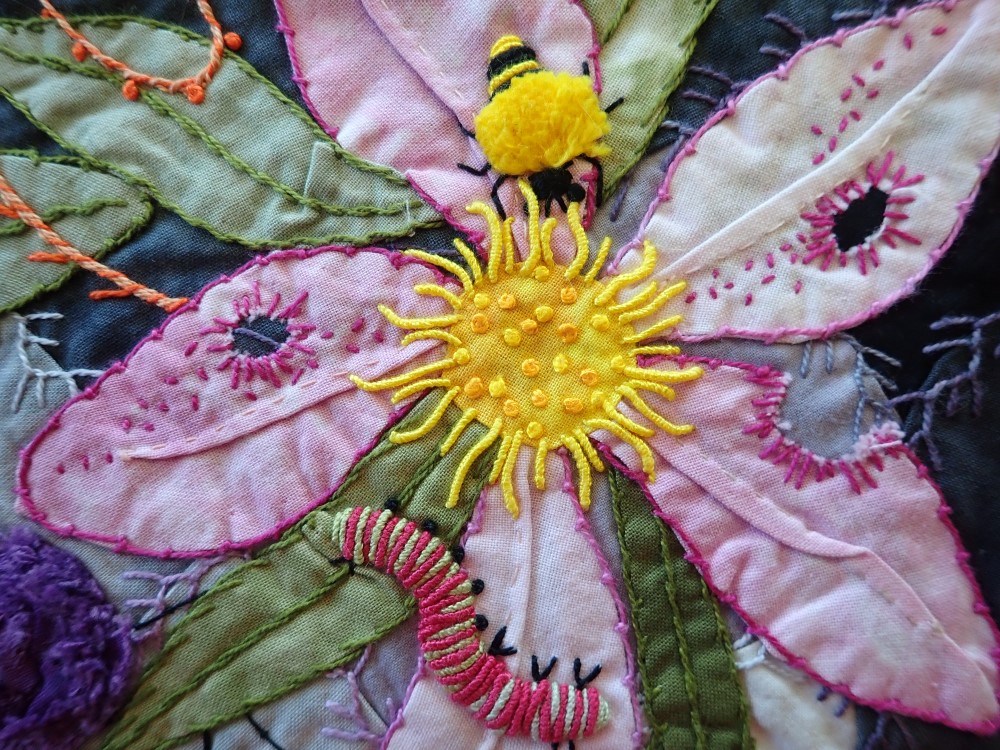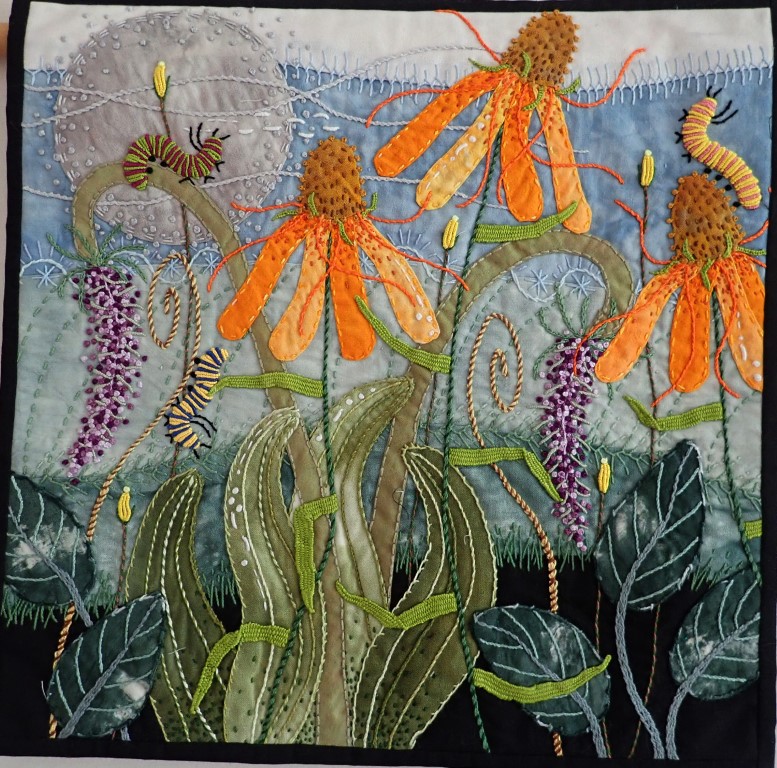 It all began on the floor of my mother's sewing room where I sat, cut and sewed her scraps to make clothes for my dolls. I even had my own drawer to keep my needlework things. My interest in textile works progressed from there.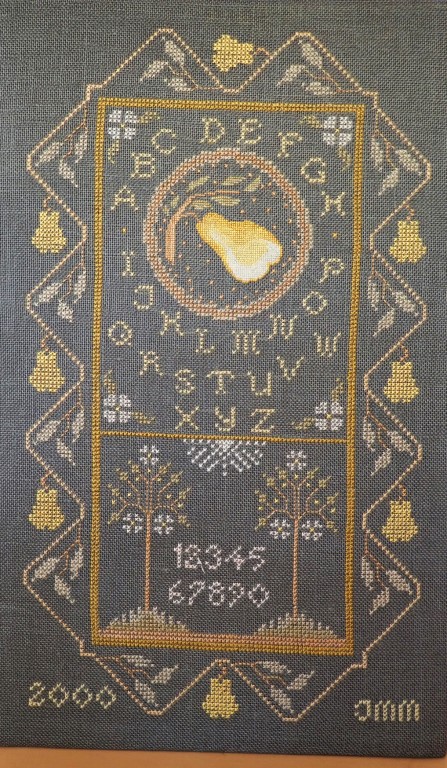 Over the years I've dabbled in various forms of needlework including crewel, silk and metal, needlepoint, and cross stitch. Over several years I made samplers using a strand of silk floss on fine, evenweave linen, the linens hand dyed by my friend Anna in Vermont. The samplers featured interpretations of antique butterstamps (carved wooden pieces that were used to stamp designs into butter).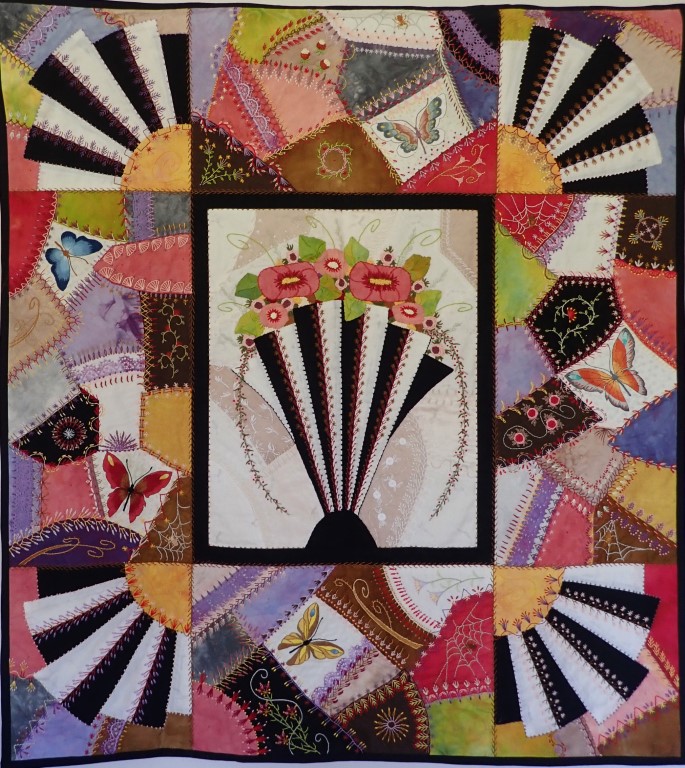 When I first saw a crazy quilt, I was entranced by the free style of the embroidery and the randomness of the patching. I consider crazy quilts from the late 1800's as art quilts of that era. When I first made a crazy quilt of my own it was easy to see the artfulness of the process—from laying patches to adding embellishing details to embroidery. Best of all, patching a quilt top meant many idyllic hours of embroidery. I was in stitching heaven.
These days I work with a version of crazy quilting. The patching technique remains the same, and I use lots of embroidery. My interest in embellishment details fell away. I call my process "Embroidered Quilting."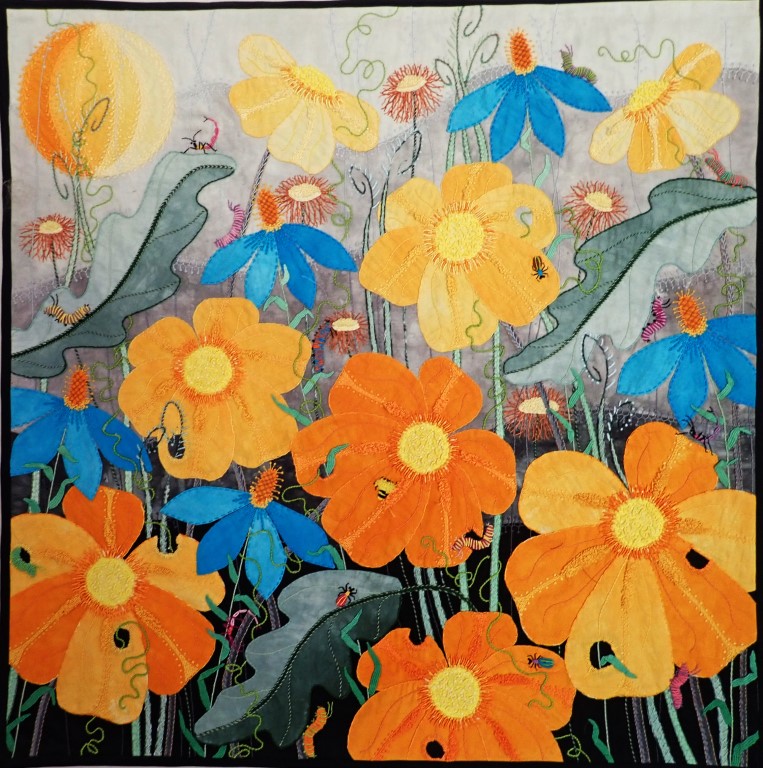 I use only one type of thread, which is size 8 pearl cotton. It's the perfect weight for this work, neither too fine nor bulky. In the past I worked with different thread types, but choosing a thread plus a stitch proved cumbersome. The pearl comes out consistently looking great so I've stuck with it.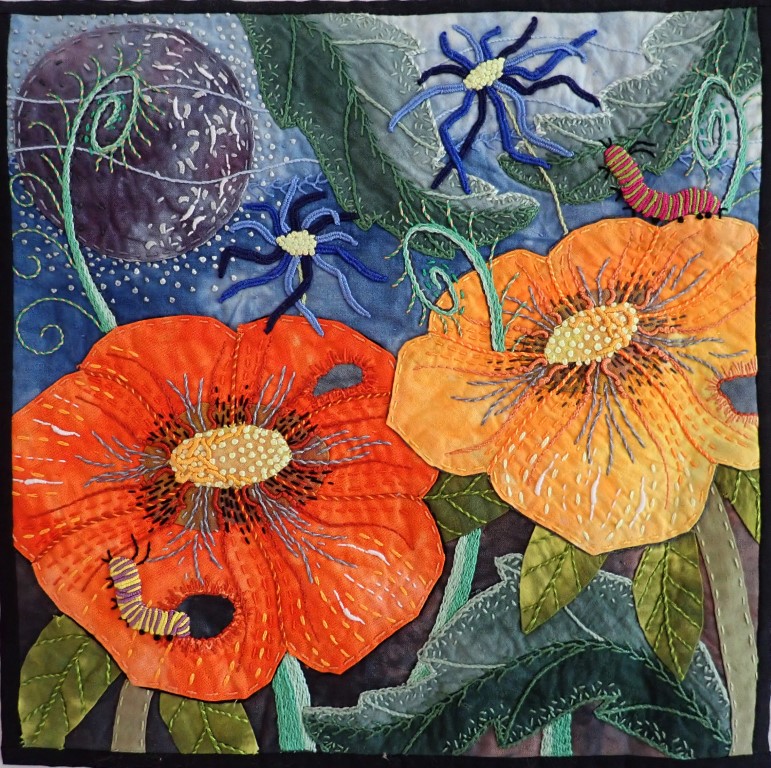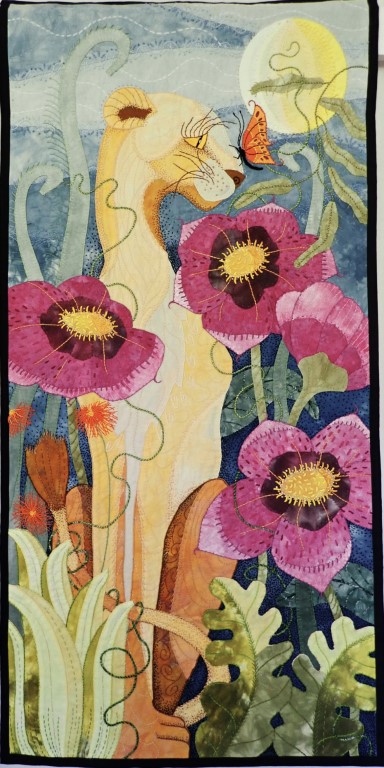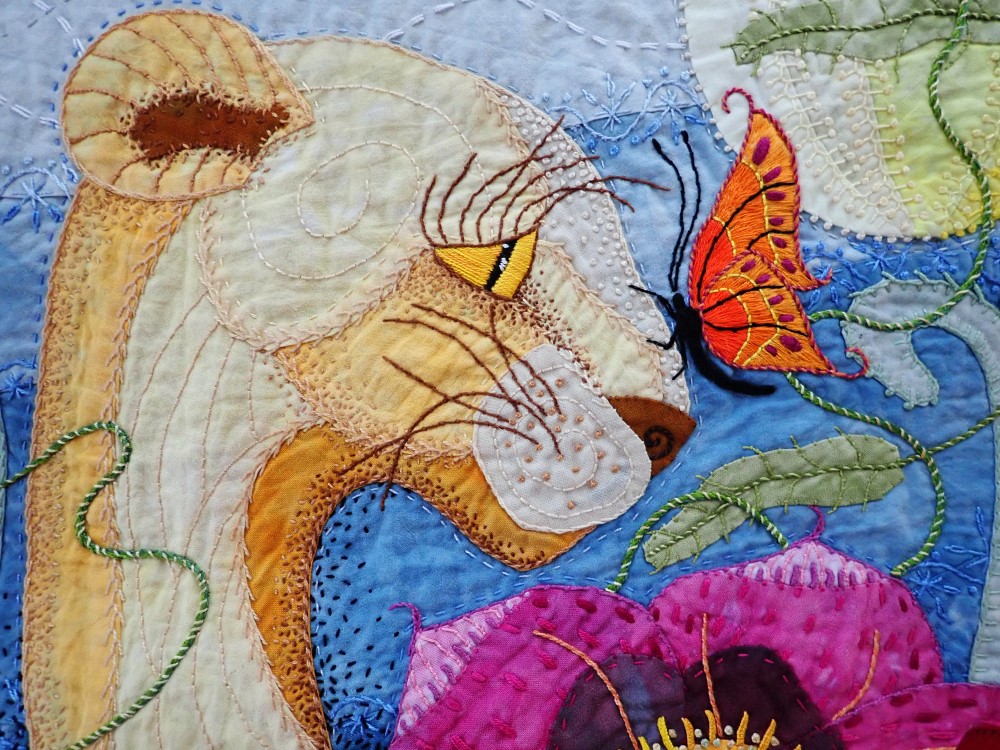 The fabrics that I use now are plain cotton, usually a light, drapey, but quality muslin. I buy a bolt, rip it into quarter or third yards and hand dye those pieces. I use fiber reactive dyes in a crunch and dip process, which is simple to do. It's always fun to see the results.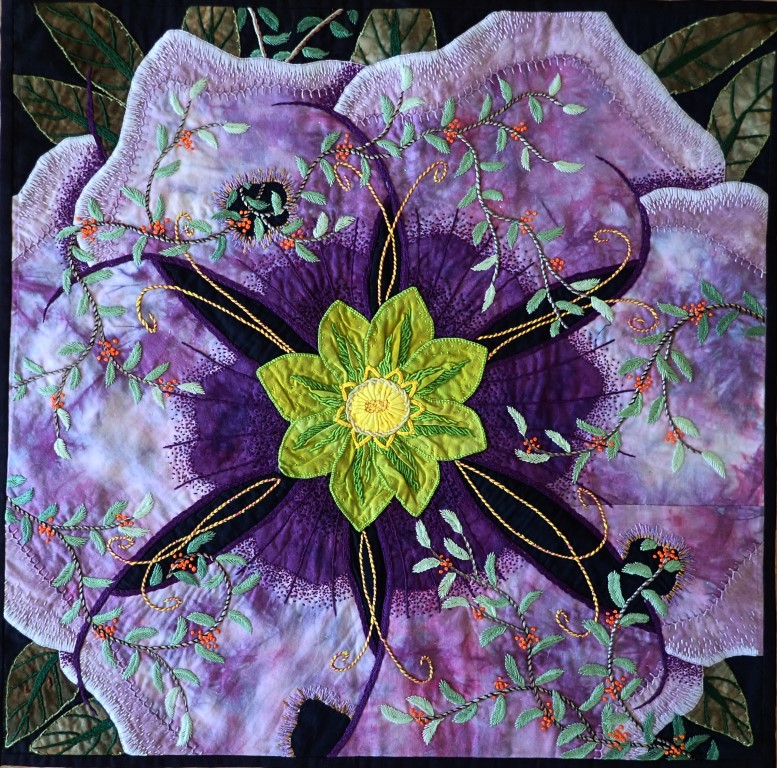 My mother, besides being an ace garment-maker, also spun and wove. I must have gotten the bug from her! In winter I like to work with wool fiber. I buy two or three sheep fleeces each year at the fair and process them, then use my spinning wheel to make a fine, two-ply yarn. The handspun yarn is then knitted or crocheted to make afghans, sweaters, scarves, etc. I've also made two hooked rugs. I use knitting needles mostly in sizes 1 or 2 due to the size of the yarn.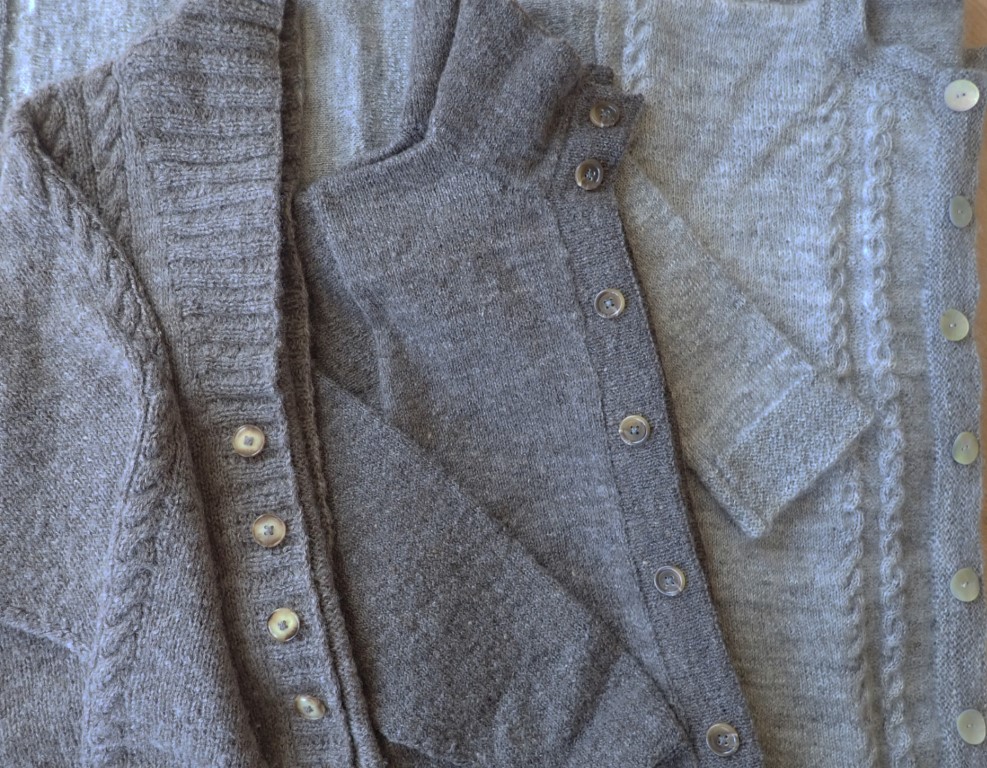 The creativity does not stop there, as I'm now working on my fifth novel. Writing is a great pleasure and I've always felt drawn to it. Each novel goes through several rewrites until I'm happy with it. None are published, as my only interest is in doing the writing itself.
All of the things that I do fit into my time easily. Needlework is done in afternoons while listening to public radio, and in the evening by the tv. I have many favorite shows, Bob Hearts Abishola, Doc Martin, So Help Me Todd, Blue Bloods, and so on. After the news the tv goes off and with a glass of wine, I write fiction.
I haven't yet mentioned my landscaping work—I build stone walls and do hardscaping with stones from my land, and plant and care for perennials and shrubbery. I love flowers, especially roses. Florals are topics of many of my quilts.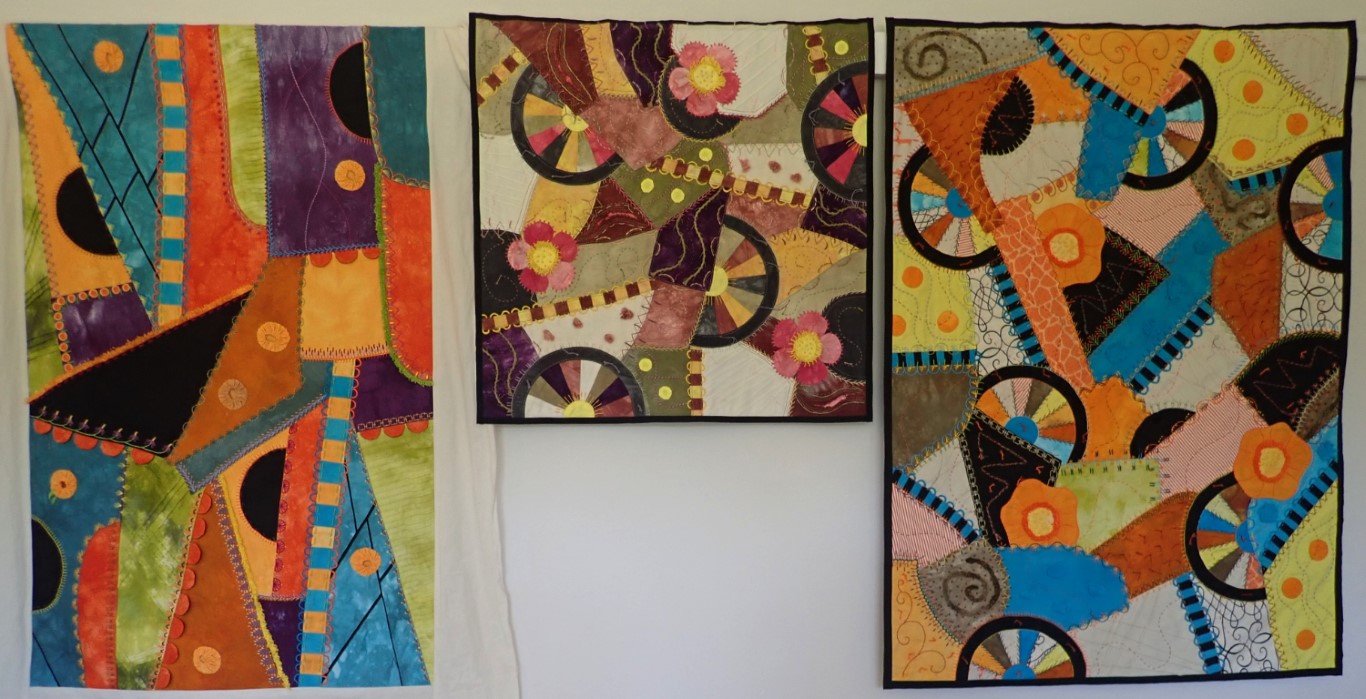 As a retired author (of the books I've written, my favorite is The Magic of Crazy Quilting, Second Edition), I love to share my knowledge of embroidery and quilting. It is such a pleasure to see what students do. I like to teach forms of needlework in which the student makes her/his own design rather than follow a pattern, as original work is always more meaningful than doing a copy. The hand of the stitcher is like a signature—always unique to that person.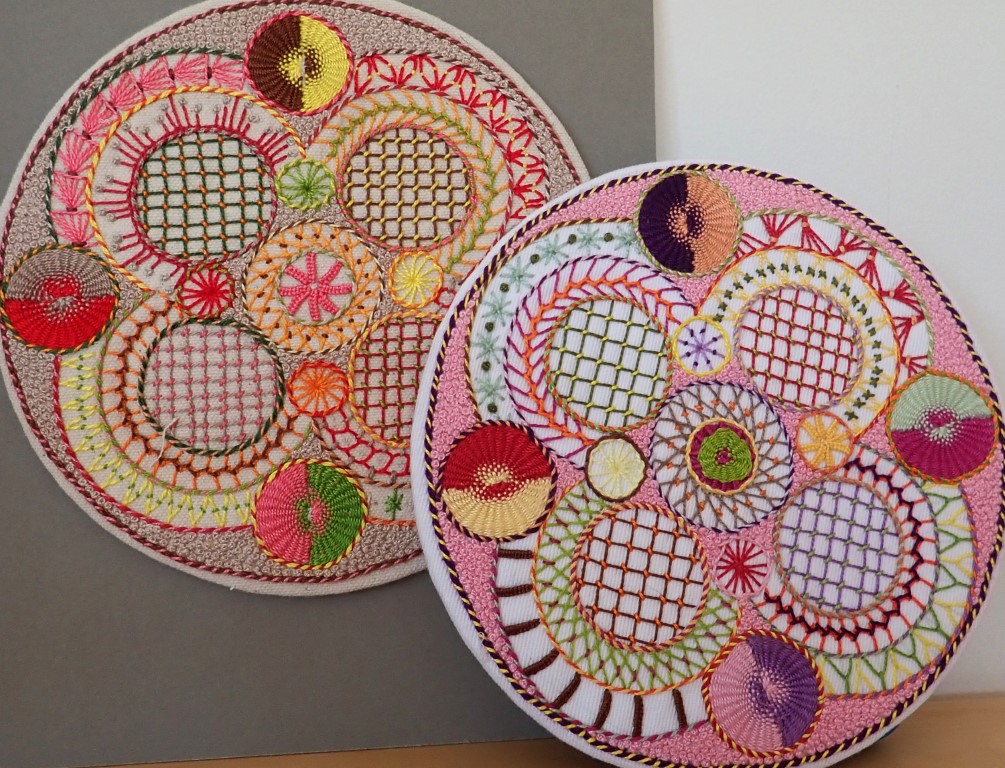 Ready to register for White on White Crazy Quilted Wallpiece? Click here!
Like this post? Pin it!