To bring some holiday cheer and stitching inspiration to your life we will be posting a photo of a stitched ornament every day this month! The photos will be posted here and also on our Facebook and Instagram. Make sure to follow us there!
We would like to thank all the members who stitched and sent us the beautiful ornaments we are featuring this month. Because of the number of ornaments we may not be able to feature all the ornaments we received but we will include more photos where you will be able to see them all. While many of these ornaments are original pieces and the chart for them may not be available, we encourage you to visit our Free Projects page for some beautiful free patterns and our EGA Stitch-a-long, where we stitch a new project on Facebook every month.
Come back to this post every day through December 31st to see beautiful ornaments stitched by our members.
Would you like to see one of your stitched ornaments on our tree next year? Contact headquarters, we'd love to see them!
Here's our tree covered in 2022 ornaments sent by our members.
Here's our second tree with ornaments sent by members in previous years.
Check our Free Projects page for some ornament patterns you can stitch at home!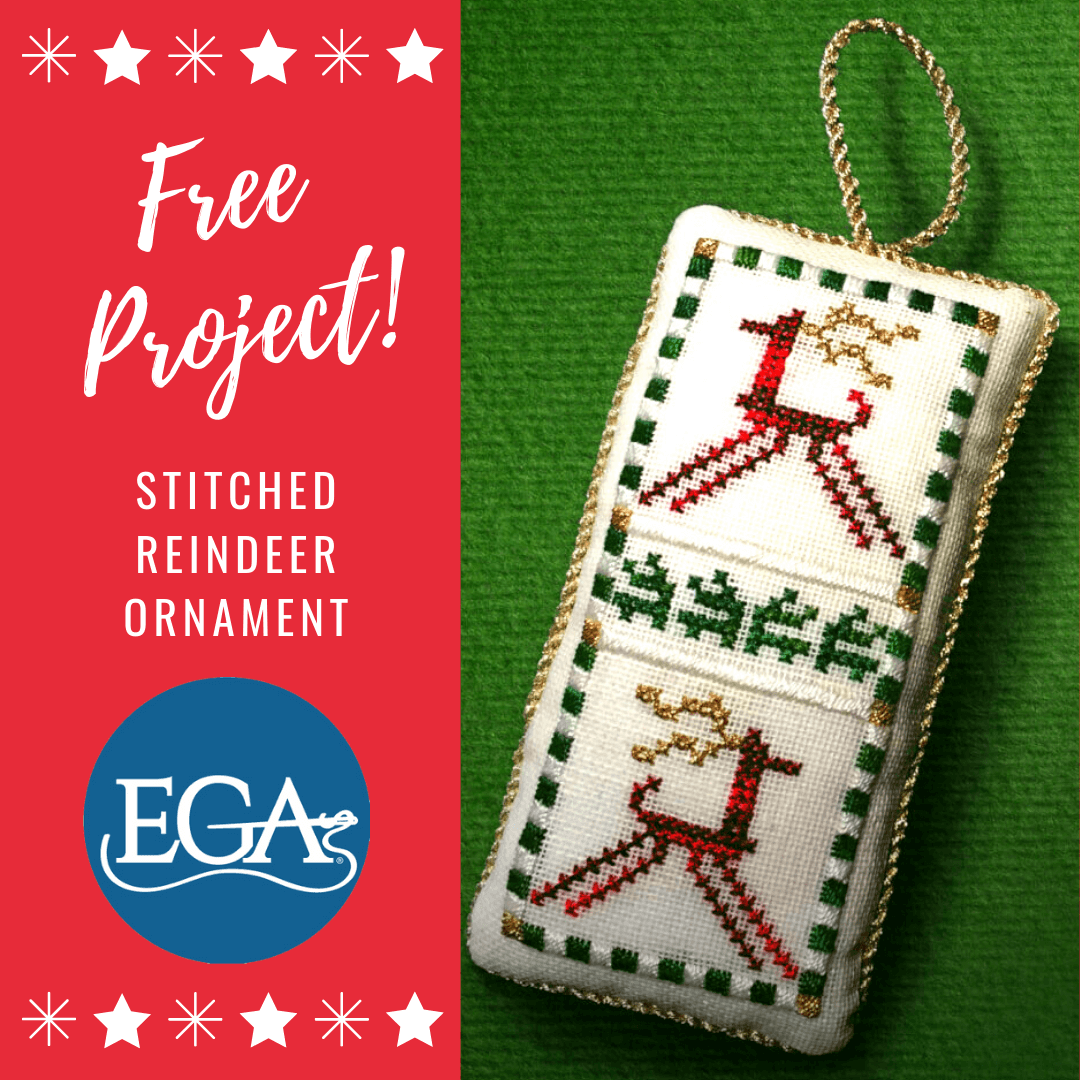 The image at the top of the page features ornaments by members Ingrid Chan, Betty Poore and Jennie Wolter.
See the ornaments from previous years: 2021 Holiday Countdown, 2020 Holiday Countdown, 2019 Holiday Countdown.